Budget Road Trip From Bangalore To Kodaikanal
"People don't take trips, trips take people."

John Steinbeck
We know that road trips can seem exhausting. However, they can be very fun if planned properly. With a bit of preparation and research, you can have a memorable and adventurous budget road trip from Bangalore to the Princess of Hills, Kodaikanal. A road trip gives you an opportunity to see more and experience more. Not only that, it allows you to cover more destinations in one go. The most exciting part about road trips is when you can witness the variation in the scenery as the places change. Another great thing about road trips is that you're not bound to flight and train timings. You can start the journey at your own leisure and move at your own pace.
Bangalore's well-connectedness to some of the most touristy cities in Karnataka tourism paves a way for enjoyable road trips when you're craving some adventure. Here are some ideal places if you're hunting for Bangalore getaways:
Hogenakkal Falls, Karnataka (129 km)
Ooty, Tamil Nadu (265 km)
Coorg, Karnataka (266 km)
Wayanad, Kerala (271 km)
Pondicherry, Puducherry (311 km)
Kodaikanal, Tamil Nadu (466 km)
While all these places are must-visit in South India, in this particular blog we'll be guiding you along the journey from Bangalore to Kodaikanal, the routes you can take, places you can visit, Kodaikanal highways and some essential travel tips so that you're ready to get set and go!
Bangalore to Kodaikanal by Bus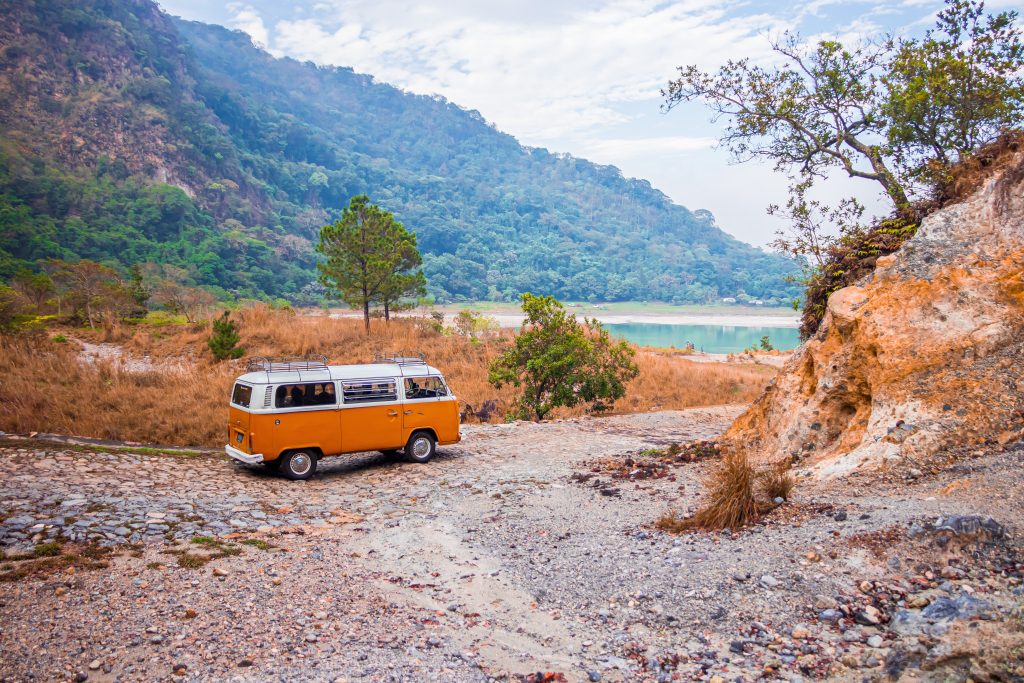 Travelling by bus is a popular option to experience Kodai by roads. If you're not enthusiastic about driving to Kodaikanal by yourself, this can be a convenient and comfortable option as lots of tourists choose to traverse by bus and that is a joyful experience in itself. It's safe, hassle-free and budget-friendly depending on the bus category you go for. Here's all that you need to know about making it to Kodaikanal by bus:
Distance: 465 km
Travel Time: 8-11 hours
Best Route: Hosur Road to Salem
Timings of the bus: From 7:55 till 10.30
Pickup and Drop Points: 18 boarding points and 3 dropping points
Travel Track
The route from Hosur Road goes towards Salem and you will pass by Krishnagiri and Dharmapuri on the way. After that, you must go along NH 7, pass through Dindigul, and ultimately turn into Kodai Ghat Road by driving along the Southern G T Road. People often choose this option because it is simple to get tickets and saves time.
The bus departs from Marathahalli and picks up passengers along the way from locations like Jalahalli and Yelahanka. The bus makes a final stop at the Kodai Bus stand.
About Buses
There are many options for buses from Bangalore to Kodaikanal for Kodai road trips and you may pick based on your budget and preferences. The travel time also varies from one bus operator to another. Fortunately, you can actually select a bus whose schedule fits your plan because there are so many buses that travel between Bangalore and Kodai.
Book a Bus
Coaches Offered
A/c Sleeper, Non A/c Sleeper, semi-sleeper, luxury A/c seater and normal A/c seater.
Price
The price varies from category to category. For instance, the price of an A/c sleeper will be comparatively higher than that of a Non A/c Sleeper and so on. However, you may consider Rs 550 as a base price. Some sites also offer a discount upon booking.
Most of the buses are overnight buses that run in the evening and bring you to Kodaikanal in the morning, which gives you the whole day to roam around the place.
Bangalore to Kodaikanal by Car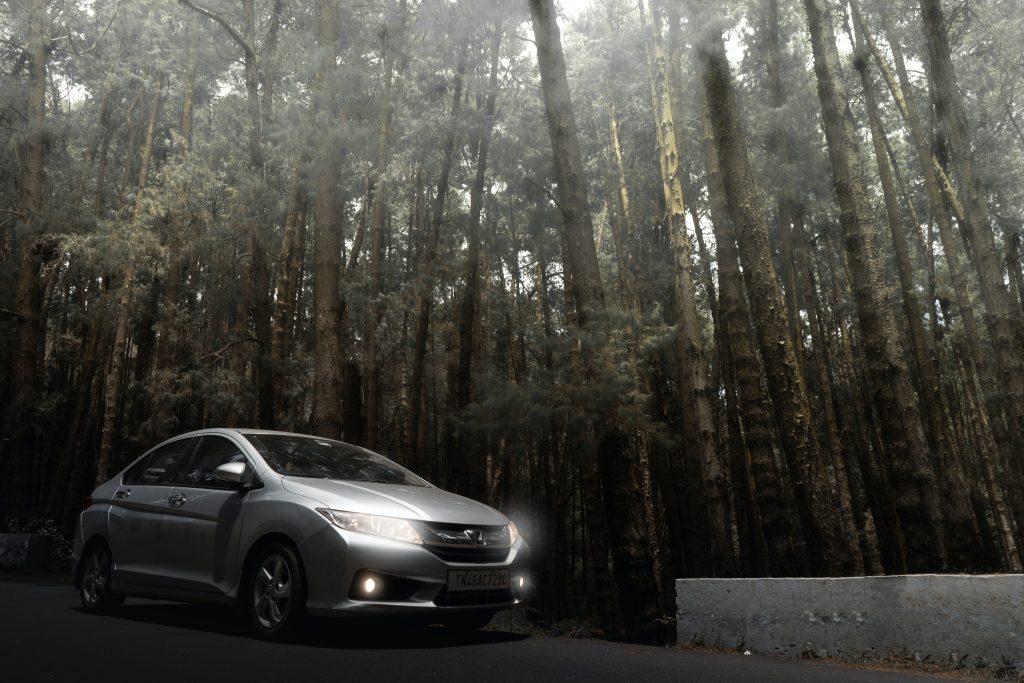 If you're someone who likes to plan a grand vacation, Bangalore to Kodaikanal road trip is the odyssey for you. The route includes a range of interesting places and travelling by car allows you to take your time exploring all the different places as you go by. An important point to remember is to make note of the weather conditions and avoid travelling at night. The Travel Track is the same as the route taken by bus.
Distance: 465 km and 15-20 km more or less, depending on the route chosen
Time: 7-8 hours
Expense: Rs 3500-4000
Places Covered: Hosur, Krishnagiri, Tiruchirapalli, Velur, Dharmapuri, Salem, Thopur, Namakul, and Dindigul
Traffic
Minimal after Hosur. Since Salem is a city, one can expect some traffic here. The ride is smooth thereafter on. However, 50 km ahead of Dindigul you come across rugged ghat roads that require slow driving. It takes over an hour to cross this because it is steep and hilly. This road's upper sections travel through several heavily forested areas.
Because of the picturesque routes and easy driving, it is a road trip you will remember for a long time. Kodaikanal highways are one of the best in India and travel through some beautiful scenery. The magnificent hills, lush vegetation on either side and flowers in the centre of the partition look like they were plucked out of a landscape. You may see grape farms, palm trees on either side of the road, and seasonal flowers flowering on the divider as you pass Krishnagiri.
Eateries Along The Way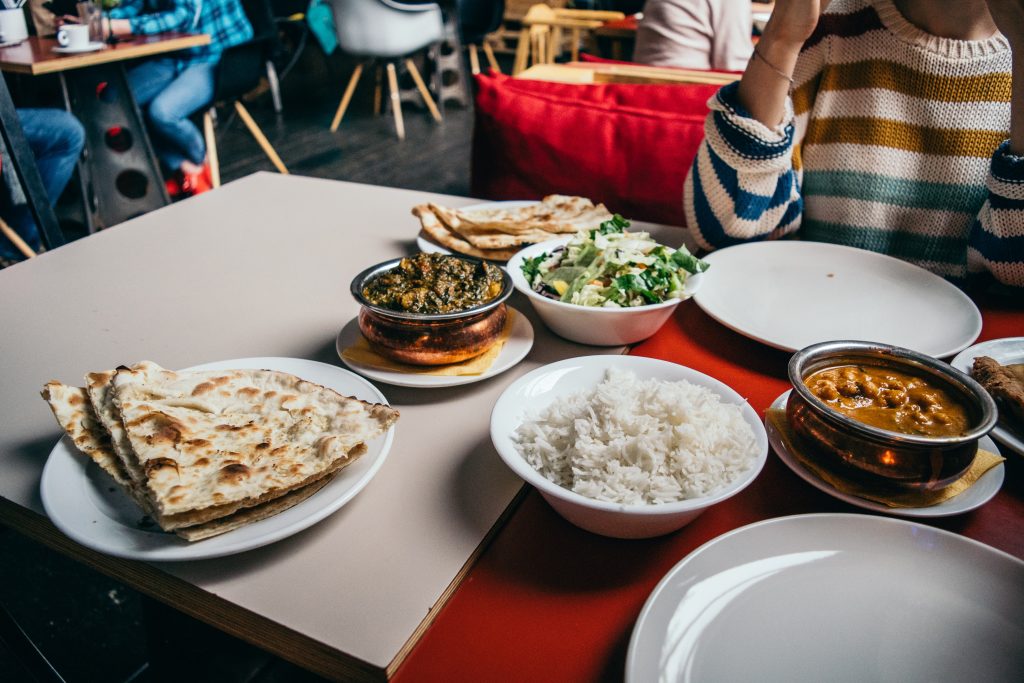 In case you run out of snacks, fret not. We've listed a couple of cheap eats. They're great for breakfast or if you simply need to refuel and get going. Most of them serve South Indian cuisine.
Travel Guide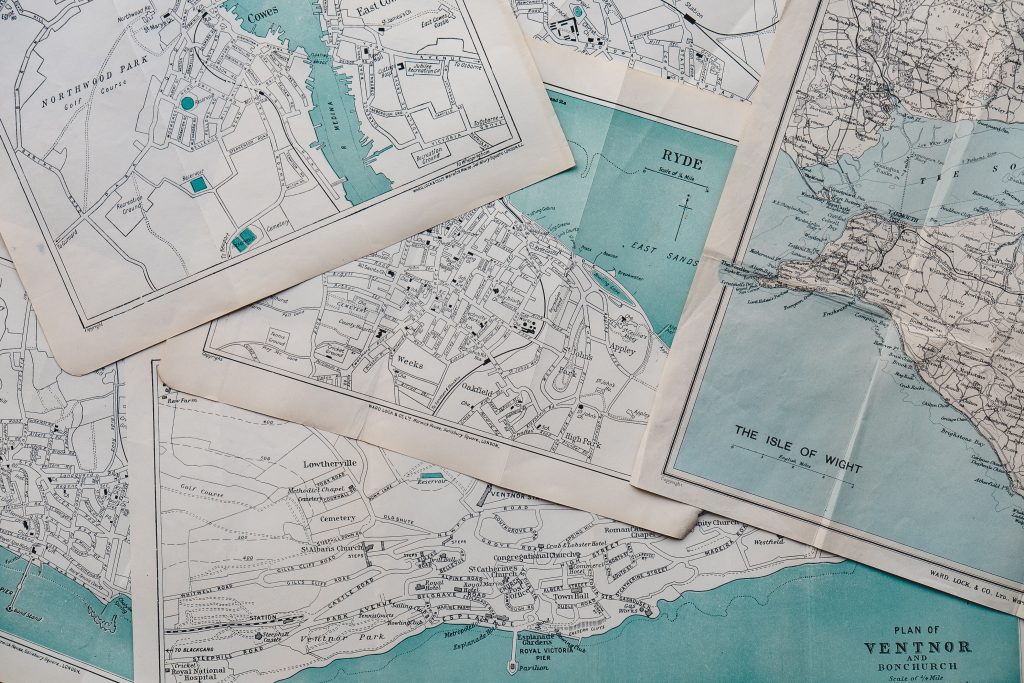 Hosur
To avoid getting stuck in the city traffic, you should depart from Bangalore early. You will be at Hosur in around 30 minutes. The Hosur Border also delineates the boundary between Tamil Nadu and Karnataka, two south Indian states. In order to pay the permit at the RTO check-post, you must stop as soon as you enter Hosur if you are taking a cab.
Krishnagiri
As you continue to drive beyond Hosur, you'll reach Krishnagiri. The Bangalore – Kodaikanal highway is absolutely stunning with its beautiful scenery, so keep your camera handy. On this road, cars can easily go at speeds of 150 km/h or higher. This section is crossed quite quickly because the road is mostly clear.
Salem
Salem is the next important town you cross. Here, the highway expands to multiple lanes, cutting through the majority of the town. In case you missed out on breakfast in Hosur, Salem has lots of food places so you can take a break here and also stock up on essentials like snack items or medicines.
Karur
The fact that the road continues straight until Karur is one of the best things about the drive from Bangalore to Kodaikanal. You need to make your first turn only when you get to Karur. Keep an eye out for a diversion towards Dindigul and move along the service road towards your left. You'll come across a sign board indicating a right turn towards Dindigul and then proceed to pass below the main highway.
Dindigul
You will find yourself on a two-lane road (the state highway) after making a right turn for Dindigul. Large, lush farmlands hug the road from both sides. Soon enough, the mountain ranges will emerge at the other end of the hill. You will shortly be scaling those mountains. After a challenging 50 km drive on the state highway, you arrive at the foothill of the mountains where the ghat road starts.
Kodai Ghat Road
Once you're on the Kodaikanal ghat road, you'll have to go for another nearly 50 miles. Since it is hilly and steep in certain places, it takes around an hour to travel this section of the highway from Bangalore to Kodaikanal. Keep your eyes on the road and you'll spot some waterfalls and streams meandering through the forest. As you travel through these forests, you can sense the change in atmosphere- the scent of moist, damp earth and humid, fresh air.
Kodaikanal
After an hour-long demanding drive and making it to the top of the hill, you will start seeing housing and people, which is a good sign because it means you've successfully arrived at your vacation destination and now you can relax! Kodaikanal has several good hotels and restaurants where you can freshen up and catch up on food and rest before you head out to explore the town's serene beauty.
Places To See in Kodaikanal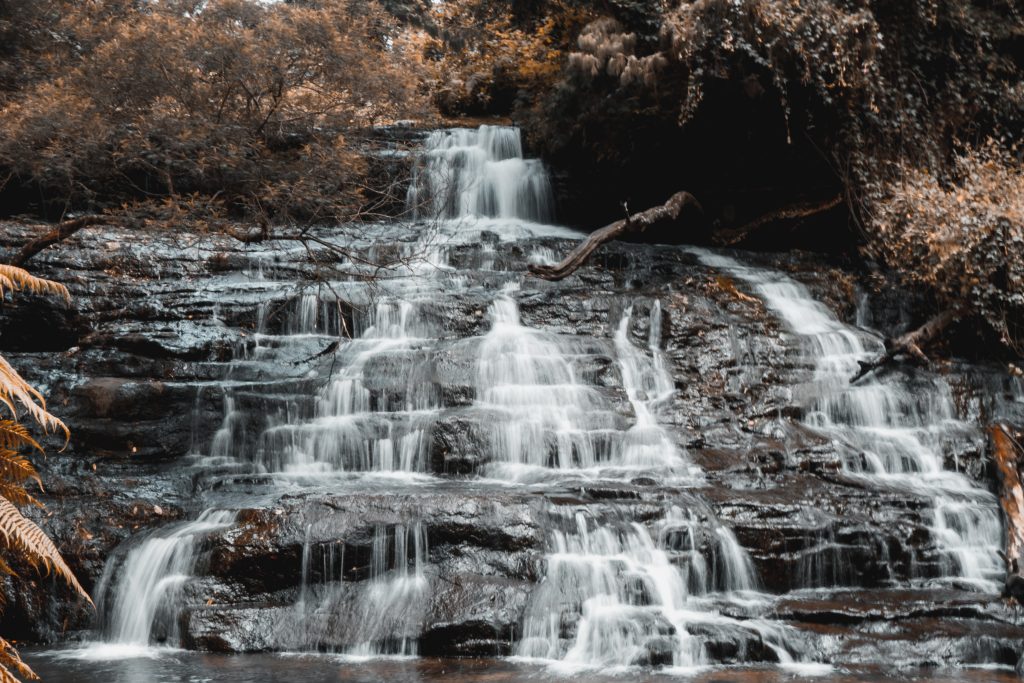 Now that you've made it to the end of the trip, it's time to holiday at the main destination. The exotic yet tranquil beauty of these places makes the long journey worth it. Moreover, all these places are super-pocket friendly with entry charges as low as Rs 30.
While you're there, do not forget to check out all the wonderful food spots and the homemade chocolate factory for which Kodaikanal is famous.
Best Time to Visit & Duration of Trip
The best time to visit Kodaikanal is in summer- April to June, as the cool weather is very pleasing during the hot months. The temperature ranges from 20-30 degrees Celsius making it suitable for outdoor activities such as cycling, boating and trekking.
If you're a little clueless about how long to spend in Kodaikanal, two full days are enough to tour all the major locations in Kodaikanal.
Travel Tips & FAQs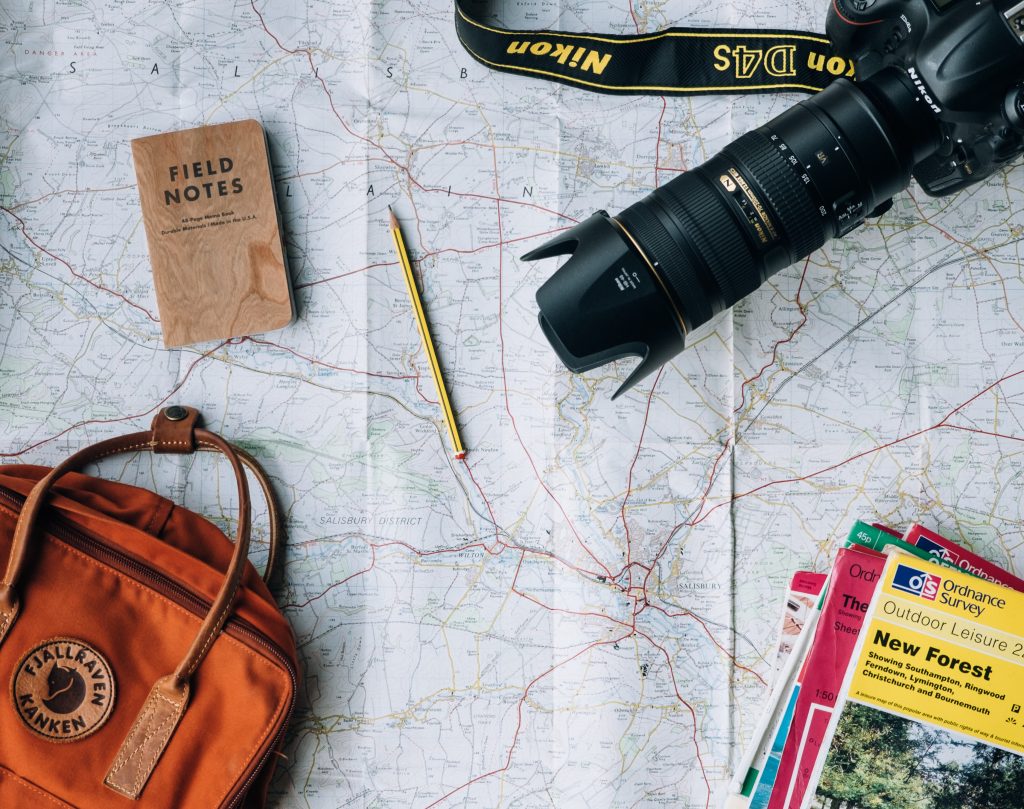 To avoid getting stuck in city traffic, leave Bangalore as early as you can, preferably in the morning.
Make sure you pack up lots of snacks to avoid making unnecessary stops along the way.
It is advisable to carry some warm clothing as you may need it when the temperature starts dipping in the ghat areas.
Is it safe to drive to Kodaikanal at night?
Driving at night here can be a little challenging owing to the Ghat Roads. Even during the day, driving on the Palani – Kodaikanal Road, which connects the plains to Kodaikanal, is difficult due to its narrowness.
How is the road from Bangalore to Kodaikanal?
One of the most beautiful road drives in India is the one down NH7 from Bangalore to Kodaikanal. The highway is in excellent condition and offers a smooth and joyful drive. But there are a lot of "toll booths" along the way (A total of 9 of them). For a round-trip, the total toll price is approximately INR 1400.
Is Ola available in Kodaikanal?
Ola Outstation is now available for rides. The lovely city of Kodaikanal can now be reached through Ola ride. With just one click, book an Ola Outstation journey and take enjoyable road trips to Kodaikanal and other beautiful locations like Ooty and Palakkad. They also have special offers so make sure to not miss out on them.
Happy Travelling!