There is No Sincere Love Than The Love of Food

George Bernard Shaw
The hill station of Kodaikanal is the ideal vacation spot for visitors. Kodaikanal, known as the "Princess of Hill Stations," offers a variety of activities to keep you entertained. From serene viewpoints to adventurous trekking paths and placid lakes, there's something for every mood.
The hill station offers great connectivity, clement weather, and a variety of reasonable lodging options. However, any vacation is incomplete without fantastic food, right? Fortunately, Kodaikanal's food is as exotic as its natural beauty and the hill station provides ample opportunities to pamper your palate.
The hill station is abundant with modest restaurants, offering travellers snacks and meals at affordable prices. When it comes to Kodai eats, delicious appetisers are available at the eateries, which are great for snacking on while touring the hill station's various attractions. Kodaikanal accommodates numerous cuisines for its tourists including Mughlai, South Indian, Chinese, Tibetan, and European.
Kodaikanal's homemade chocolates and pastries are not to be missed! If you haven't sampled the chocolates and sweets handmade by the people in Kodaikanal, you're missing out! Along with independent cafés and small restaurants, many hotels also feature restaurants.
This Kodai food blog is the ultimate guide to Kodai eats, covering the best restaurants and cafes in Kodaikanal because good food equals a good mood!
Tourist's Beloved: Popular Cafes In Kodaikanal
For 'Starters' we have dainty cafes, cosy ambience and delectable munchies. Kodaikanal possesses some of the loveliest cafes that are worth trying out amidst your kodai adventure. We've compiled a list of the most popular cafes that are characterised by high ratings and a plethora of positive reviews.
Pastry Corner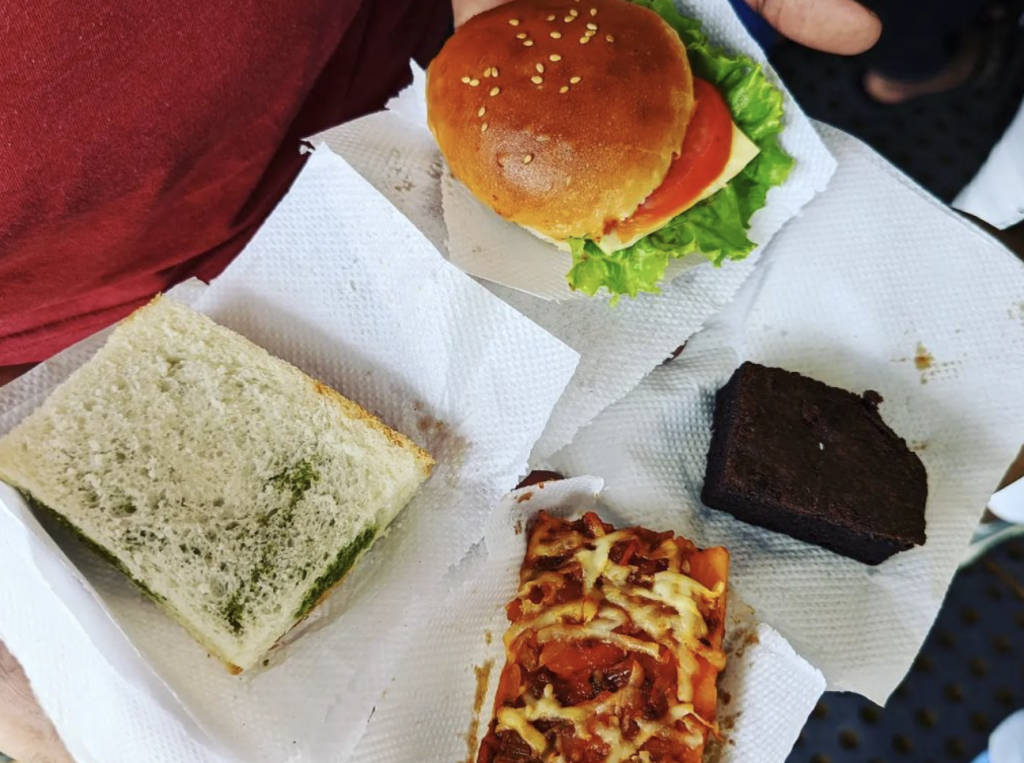 Find it on Google Maps: Daily Bread Pastry Corner
Do try: Filter coffee, Natural ice cream
Customer Star Rating: 4.5
What's Special Here?
This Kodaikanal bakery & cafe is known for its freshly baked pastries, cookies, hot filter coffee and welcoming staff. One can always spot a queue of customers outside so if you plan on grabbing a bite from here, you need to be on time as the food sells out pretty quickly. A Lot of visitors love to pair their steaming coffee with either plum cake or sponge cake.
One of the most affordable eats where you can enjoy filter coffee for just Rs 15 and delicious sponge cake for around 20 bucks. They also prepare one of the best natural ice creams around, with interesting flavours like pear and so on.
Cafe Cariappa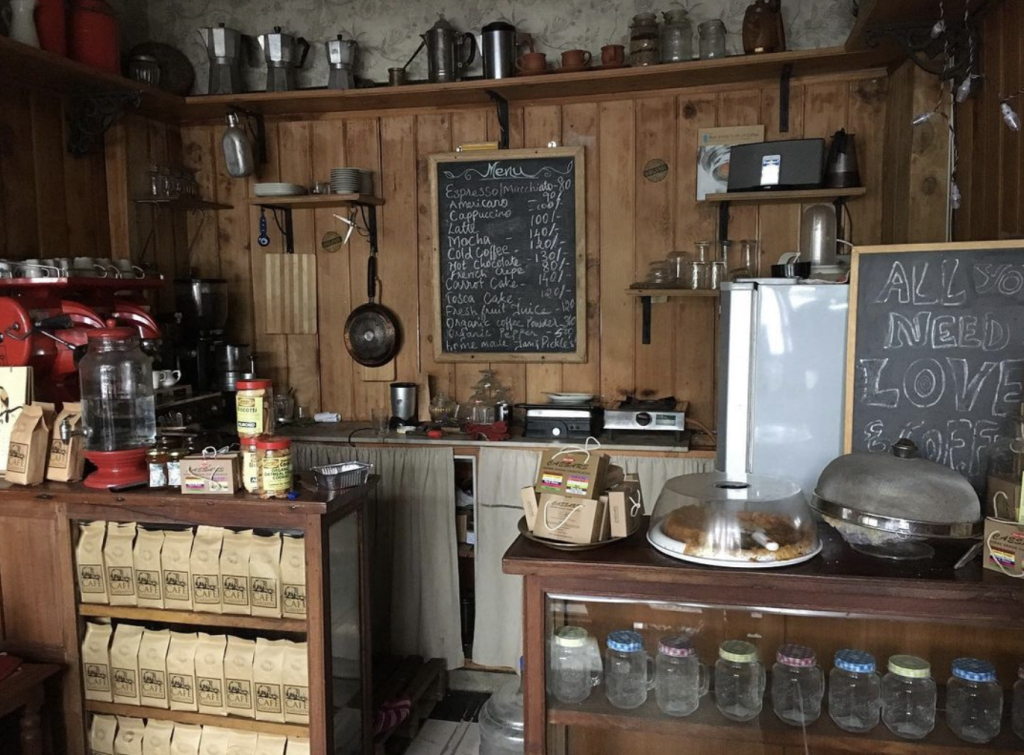 Find it on Google Maps: Cafe Cariappa
Do try: Carrot cake, Tosca cake, Coffee
Customer Rating: 4.5
What's Special Here?
When you need a coffee break, a cosy cafe like Cafe Cariappa is the place to be. The cafe is tastefully designed, the service is courteous and the coffee is sourced locally. Along with some wonderful homemade cake, you can also buy coffee or coffee beans to take home and carry the aroma of fresh coffee with you until your next trip to this beautiful place. Moreover, you can sit in the corridor sipping coffee and relish the city view.
Passiflora Cafe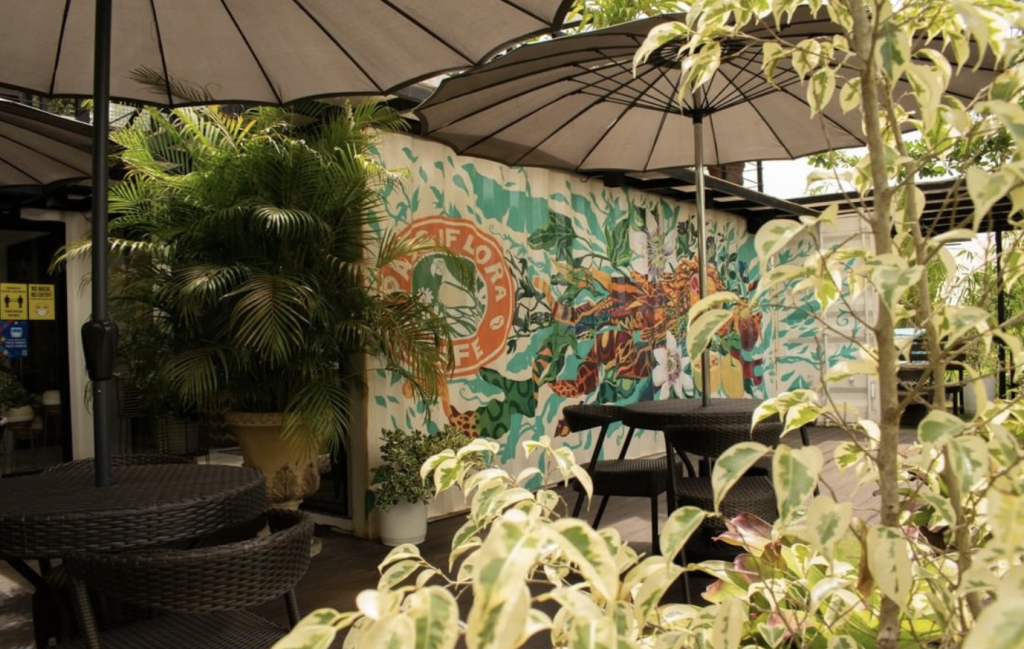 Find it on Google Maps: Passiflora Ristorante Italiano
Do try: Roasted Mushroom
Customer Rating: 4
What's Special Here?
Flavoursome food with a heavenly view is Passiflora Cafe in a nutshell. Run by an Italian lady, this place is perfect for when you're craving Italian cuisine. You can spend time on the hanging balcony here and enjoy the spectacular sunset or relax on the comfy couch with a book in hand paired with hot chocolate. Stop here to admire the view of Poombarai village on the way to Mannavanur Lake from Kodaikanal. Some well-liked dishes here are Pink Sauce Vodka Pasta, roasted mushroom, Passion fruit drink and Panna cotta. The cafe is slightly expensive but serves authentic Italian food.
Muncheez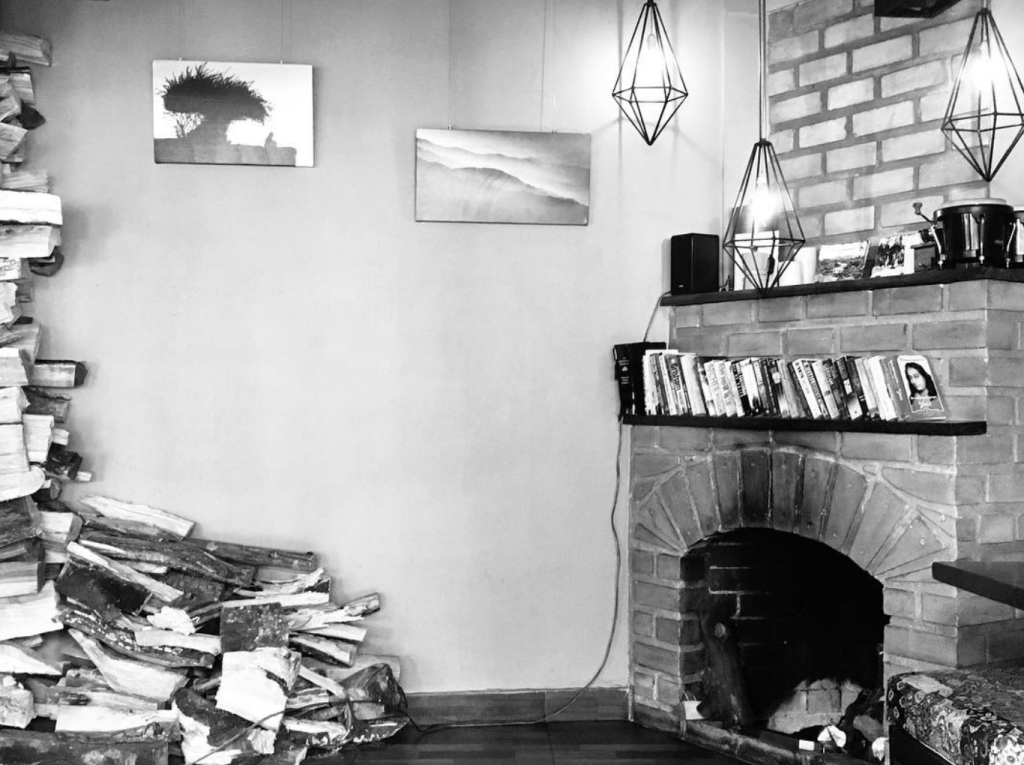 Find it on Google Maps: Muncheez
Do try: White Sauce Pasta, Cheesecake, Paneer 65 Roll
Customer Rating: 4.5
What's Special Here?
This snug cafe/restaurant is a wonderland for meat lovers. Dim lighting and soft music create a very pleasant ambience for dining. Beef roll, Wraps, Cheesecake, Pasta, Burger and Cafe Frappe are some of the dishes that Muncheez's customers keep coming back for. This food spot is great for lunch, dinner as well as snacks as it offers many options to choose from.
Altafcafe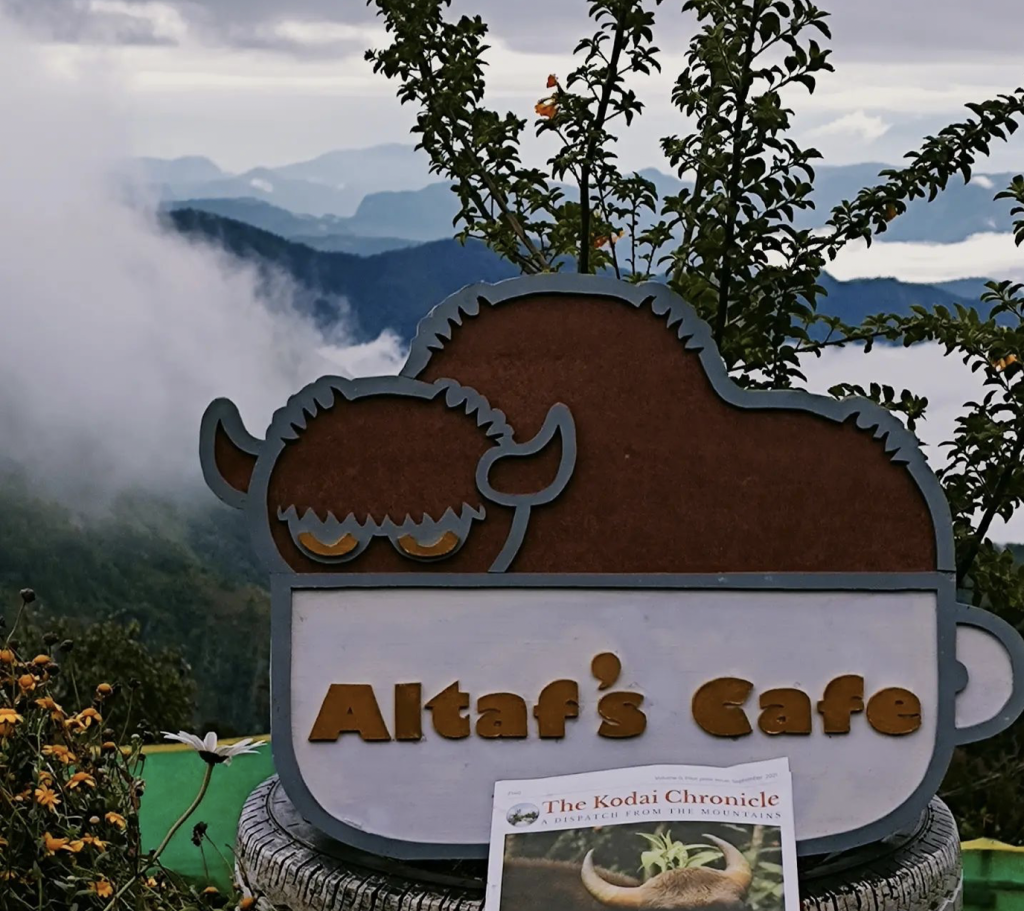 Find it on Google Maps: Altaf's Cafe
Do try: Ginger tea, Falafel plate, Chicken Schnitzel
Customer Rating: 4.5
What's Special Here?
A very popular cafe in Kodaikanal, Altafcafe serves excellent Israeli cuisine and is equally treasured for its Mediterranean food. When in Vattakanal for visiting Dolphin Nose, this cafe deserves your attention as there's nothing quite like enjoying a cup of lemon ginger tea above the clouds, overlooking the lush green valleys of Kodaikanal.
Wine & Dine: Best Restaurants in Kodaikanal
Now that we've covered the top cafes in Kodaikanal, it's time to move on to the 'Entrée', AKA the tasteful restaurants of Kodai. What's remarkable is that the restaurants here accommodate diversity in diets by catering to vegetarians, non-vegetarians as well as vegans. In this kodai eats listicle, we've covered a handful of restaurants, ranging from casual and affordable to lavish and luxurious. 
Orchard Restaurant – Hotel Kodai International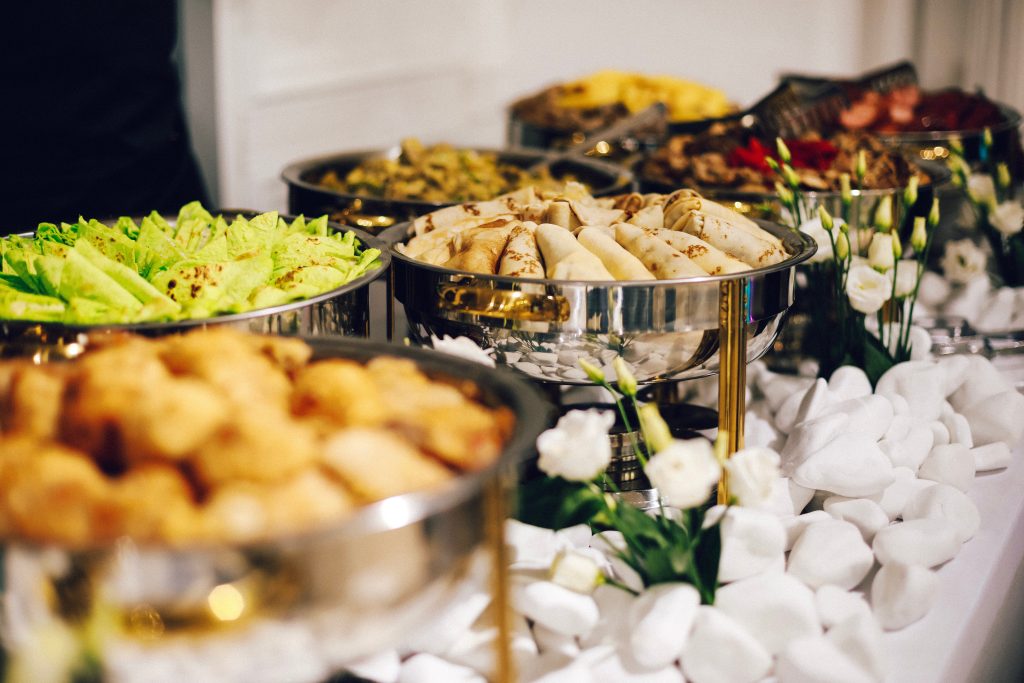 Find it on Google Maps: Orchard Restaurant
Do try: Paruppu Podi Sadam, Vendakkai Puli Kuzhambu, Rasam Sadam
Customer Rating: 5
What's Special Here?
Hotel Kodai International itself is one of the best hotels to stay in Kodaikanal because of their exceptional hospitality and superb services like separate play areas for children and pets. The hotel's restaurant is a bonus and has been labelled as a 'must-try' by all visitors. The restaurant serves stellar breakfast, lunch and dinner. One can even take a stroll on the fresh green lawns after an appetising meal. The Orchard has a colourful menu with several cuisines but South Indian and Chettinad style foods never cease to impress.
Flavours – Le Poshe by Sparsa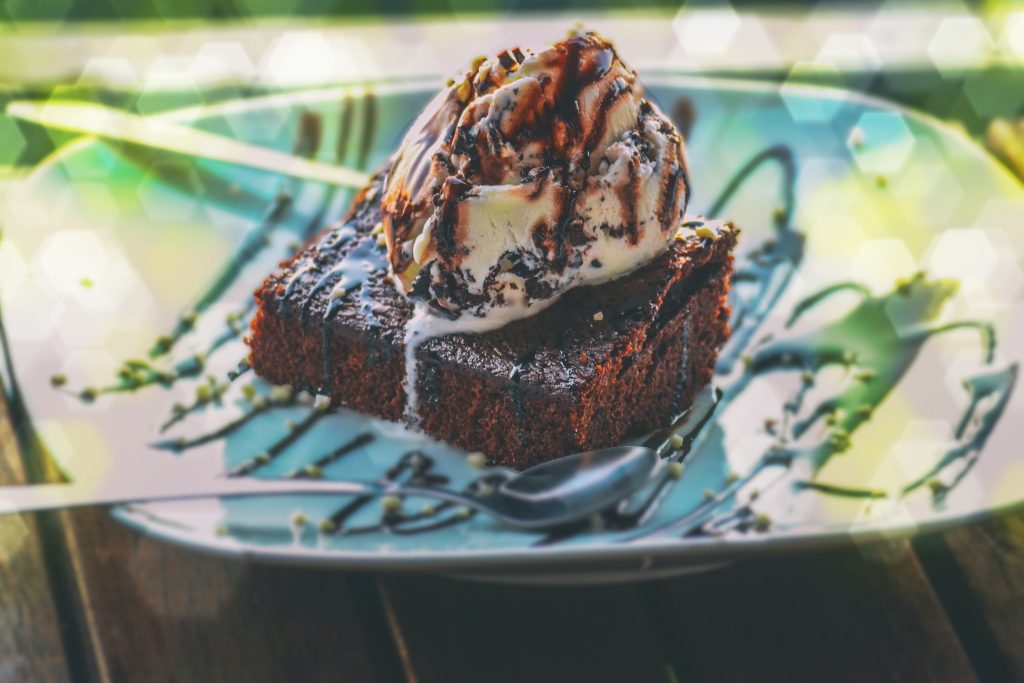 Find it on Google Maps: Le Poshe by Sparsa
Do try: Exotic Sprouts Salad in an Igloo shelter, Avocado & Shrimp Timbale and Nested Brownie with Chocolate Sauce
Customer Rating: 4.5
What's Special Here?
On a cold and rainy day, you'll be welcomed with a hot sukku malli coffee (Sukku is dried Ginger and Malli is dried Coriander) that warms the cockles of your heart. Flavours Restaurant offers a buffet as well as Ala Carte. Breakfast and supper buffets are both excellent along with plenty of desserts and salad options. Find everything from Chinese, Continental to North Indian, South Indian and more. The restaurant is spacious and provides indoor and outdoor seating overlooking the hills.
Tava, Vegetarian Restaurant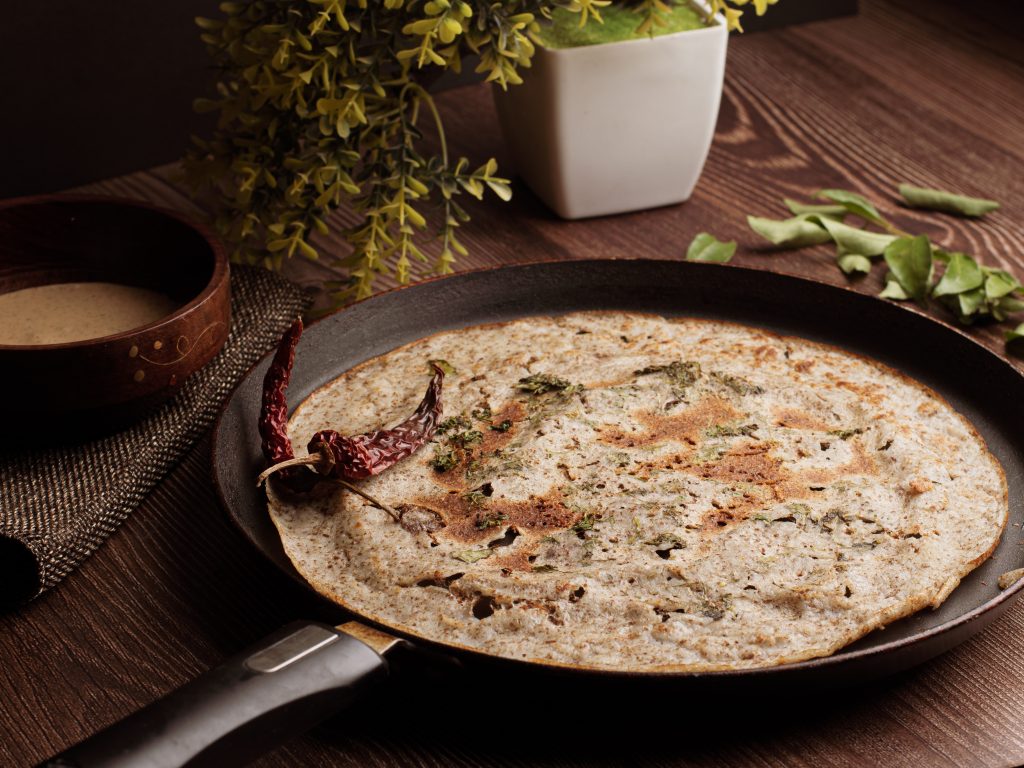 Find it on Google Maps: Tava Vegetarian Restaurant
Do try: Sweet Lassi, Pav Bhaji, Aloo Paratha with curd
Customer Rating: 4
What's Special Here?
When away from home, food is the one thing that we miss the most, don't we? If you ever find yourself missing home-like food during your trip, Tava is your holy grail. It's a small vegetarian restaurant with limited seating that serves tasty North Indian food at fairly low rates. Flavourful Chhola Bhatoora, Tandoori roti, Gobhi Paratha and spicy chaat are some of the dishes that are bound to leave you with a happy gut.
Bistro 1845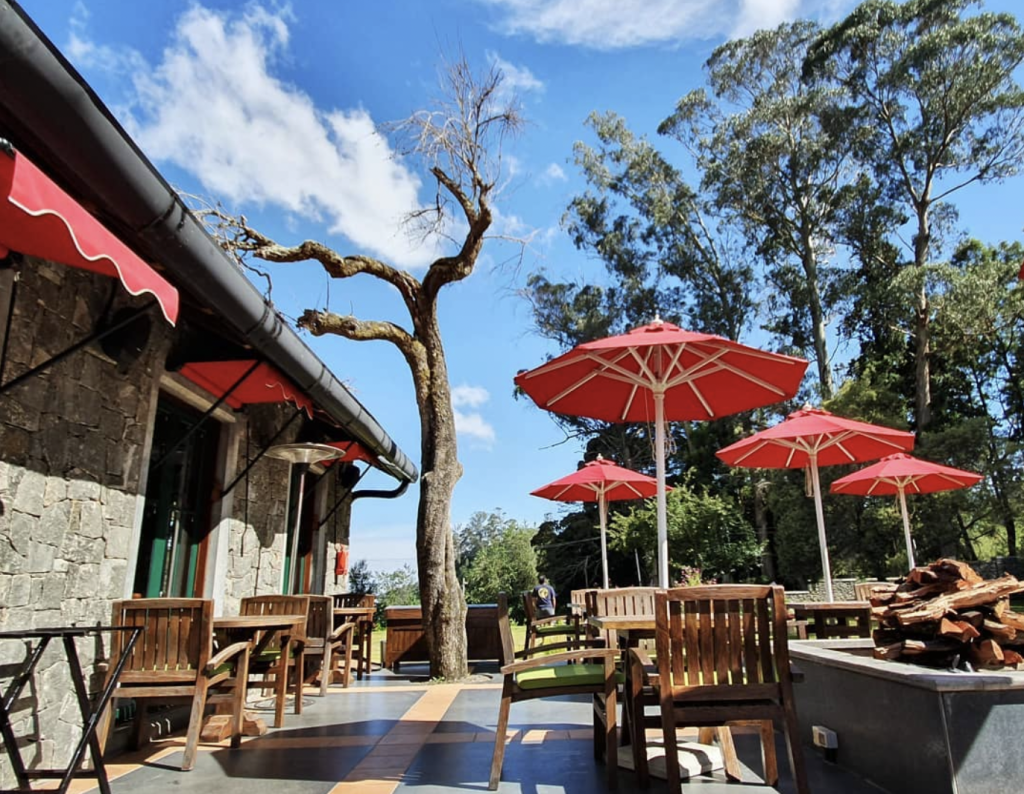 Find it on Google Maps: The Tamara Kodai
Do try: Blueberry Cheesecake, Aglio Olio Spaghetti, Mutton Laal Maas
Customer Rating: 5
What's Special Here?
Located inside The Tamara Kodai Hotel, this restaurant combines good food, warmth and service seamlessly. A beautiful place with a dollop of vintage charm fused with contemporary elements. Bistro 1845 is one of the best restaurants in Kodai and worth revisiting because of the retro ambience and the genuine friendliness of the staff that is twinned with excellent food from diverse cuisines like Italian, Indian, Contemporary, etc. On a chilly day, you can take joy in feasting by the fireplace.
Brother Tibet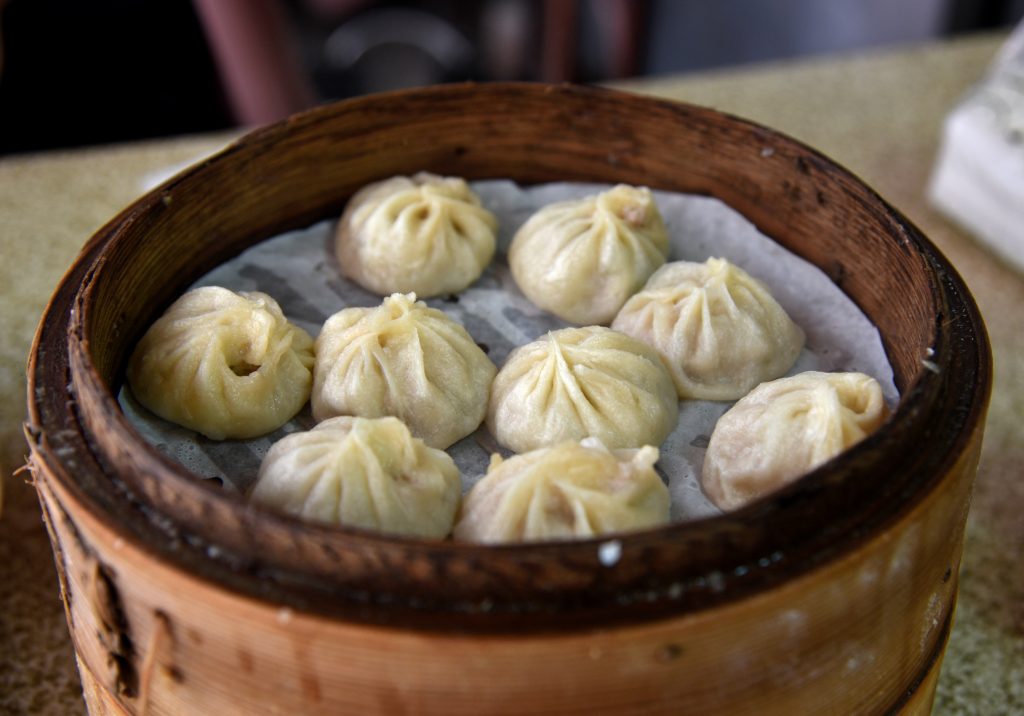 Find it on Google Maps: Tibetan Brothers
Do try: Steamed Momos, Thukpa, Beef Chilly Fry
Customer Rating: 4
What's Special Here?
This restaurant serves mouthwatering Chinese and Tibetan cuisine. Perfectly cooked broth, steamed beef, and fried chicken may be just what you're looking for. When visiting Brother Tibet, you must order great tea. This is the perfect pocket-friendly food spot for enjoying authentic Tibetan food. Along with being an absolute delight for beef lovers, the restaurant caters to their vegetarian clients as well.
Ten Degrees
Find it on Google Maps: Ten Degrees
Do try: Coconut Mousse, Stuffed Mushrooms, Grilled Stuffed Onion and Potato
Customer Rating: 4.5
What's Special Here?
The exterior of this food parlour might appear a little drab, however, one mustn't judge a book by its cover as the moment you step inside, you're greeted with the enticing aroma of Chinese, Continental and fusion style foods. The place offers numerous choices for vegetarians, non-vegetarians and vegans. The flavours are very palatable with well-balanced sweetness. This unpretentious, laid-back diner is warm and inviting, making it an idyllic spot to get a break from all the traffic outside.
Sweet Tooth: Homemade Chocolates in Kodai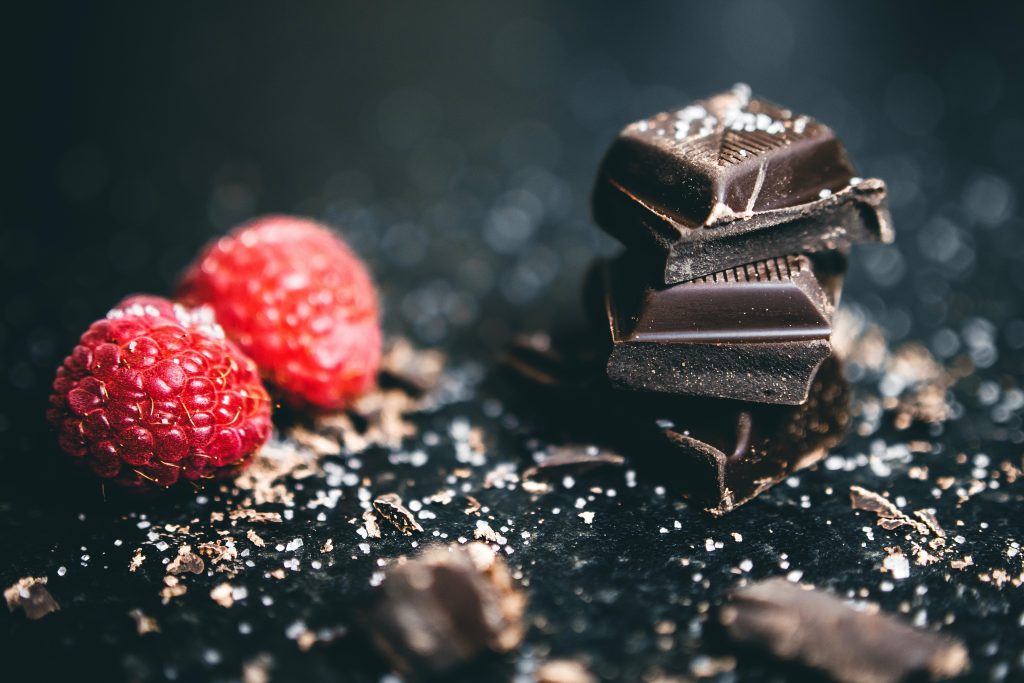 We've compassed starters, the main course and now it's time to end this lovely feast with something sweet, after all, a meal isn't complete without dessert. Fortunately, Kodaikanal is India's very own chocolate heaven because the cacao plant species, which was previously unknown to India, was discovered here. In Kodaikanal, you'll find anything from coffee bean chocolates to fruit-flavoured chocolate to chocolate topped with almonds.
Here are 2 of Kodaikanal's endeared homemade chocolate shops that are nothing short of a paradise for every chocolate lover.
Manna Chocolate Factory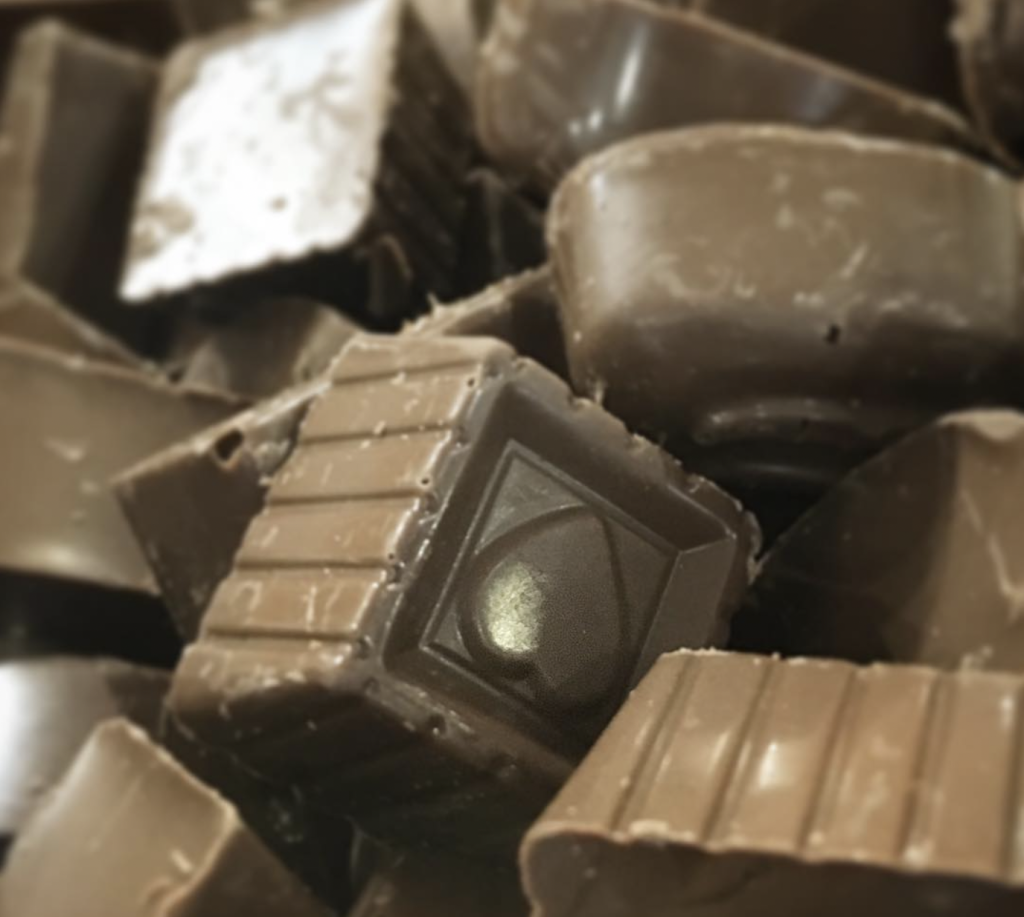 Find it on Google Maps: Manna Chocolate Factory
Do try: Hot Chocolate
Customer Rating: 4.5
What's Special Here?
This shop sells high-quality premium chocolates and is known to be the best chocolate shop in Kodai. One can tell a difference by the way their chocolate melts into the mouth, unlike any other! The best part is that you can eat it guilt-free because they use Stevia instead of sugar. It's a lot of fun to wander around tasting chocolates for free and then purchasing the best boxes for loved ones.
Kodai Chocolate Factory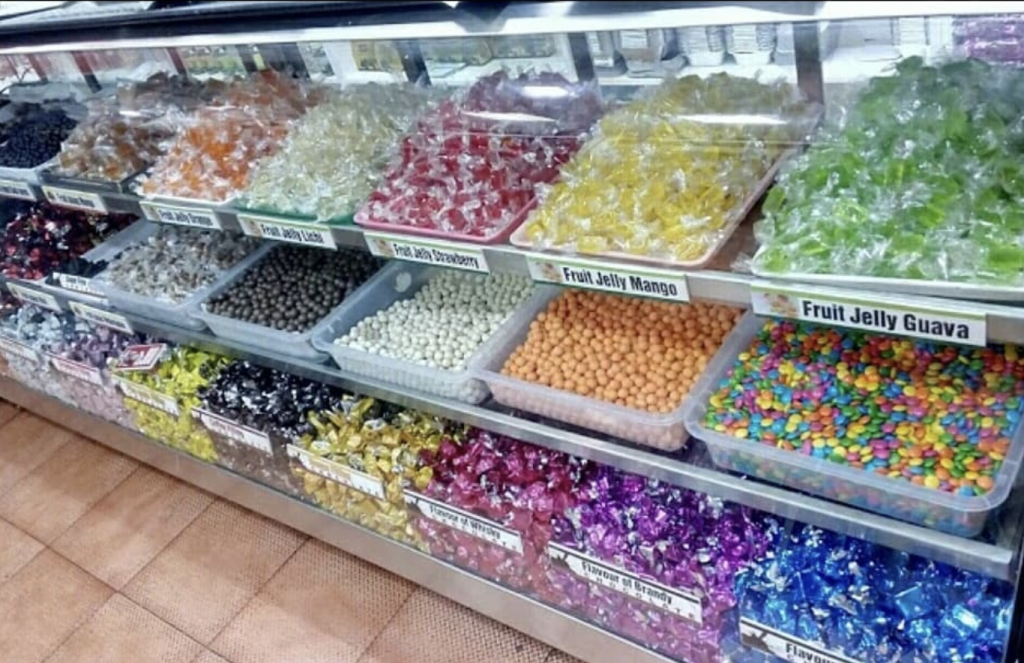 Find it on Google Maps: Kodai Chocolate Factory
Do try: Melted Cup
Customer Rating: 4.1
What's Special Here?
Candies and chocolates of all sorts, shapes, sizes and colours can be found in this chocolate shop that has been in the game for almost 10 years. Clearly, there's something about it that makes it a must-visit shop for homemade chocolates. You can also browse through their website and check out the mind-blowing chocolates that are sold here.
Some More Chocolate Shops & Eateries
Happy Dining!