Fill your heart with religious fervour before you start climbing the stairs of Palani Murugan temple. One of the most famous temples near Kodaikanal, it takes an incessant ardour and a test of 659 steps before you can see the captivating architecture and overwhelming beauty of the Palani Murugan shrine. Located 65 Km from Kodaikanal, the main deity worshipped here is Lord Subramaniam – the Hindu god of war. It is said that the idol of the Lord is made of nine poisonous substances put up on a stone base. January and April are the most auspicious months to visit this temple during the festival of Thaipusam and Panguni Uttaram.
Kodaikanal, 2,000 meters above sea level, the town centers around man-made, star-shaped Kodaikanal Lake, bordered by evergreen forest.
In this trip, the range of services include Natural Science Museum, silver cascade Falls, Palani Tample View, Elephant Valley Upper View, Parappalaru Dam View, and Five falls view Tour Packages.
Itinerary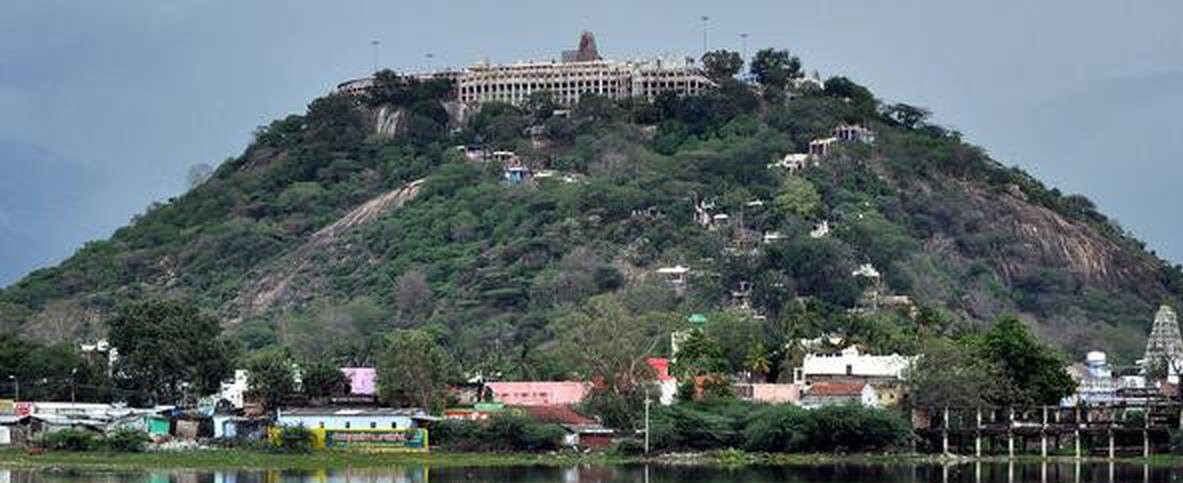 Natural Science Museum
Natural Science Museum makes up for one of the most famous tourist spots and is an exciting place to visit. The museum is also one of the best orchidoriums in the country and is located 5.6 km away from the Kodaikanal Lake.
Silver Cascade Falls
The perfect stop over in-between a long journey, these silver cascade falls demand your attention while you travel from Kodaikanal till Madurai. The Silver Cascade Falls formed as a result of the over flowing of the famous man-made Kodai Lake, are the perfect way to have a break while on a long road trip.
Elephant Valley Upper View
Seated in the scenic elephant valley, this Eco-farm resort is away from the hustle bustle of the main city of Kodai, which is approximately about 20-35 mins ahead (by car).
Five Falls View
Sequestered in the hills of Tamli Nadu, Kodaikanal is a quaint and charming hill station.The 'Princess of the Hills' not only has an enchanting scenery and cliffs shrouded in mist, but also some of the most mesmeric cascading waterfalls.
Palani Temple Upper View
The temple is quite ancient with idol of Lord Murugan. From here you get a beautiful view of Palani. Enjoy the view and do some quick shopping. Palani Tample View is a popular point for those seeking adventure in Kodaikanal.
Parappalaru Dam View
This is fairly a well-known place locally, one of the picnic places near Madurai and Palani. The area was vast – 266 x 83 x 123 ft in dimension!!! This river, Parappalaru, is essentially a tributary of Cauvery. Cauvery comes here via Aravakkurichi and becomes Parappalaru here.
Palani Temple (Darshan)
The Hill Temple is kept open for darshan from 6:00 am to 8:00 pm on ordinary days. On Karttikai and other important festival days the temple is kept open darshan from 4:00 am to Rakkalam.
Drop to City or in Hotel
Kodaikanal Lake, also known as Kodai Lake is a manmade lake located in the Kodaikanal city in Dindigul district in Tamil Nadu, India. Sir Vere Henry Levinge, the then Collector of Madurai, was instrumental in creating the lake in 1863, amidst the Kodaikanal town which was developed by the British and early missionaries from USA.
What's included
Training, Photos and Videos
Site transfers
Car on Arrival
Accommodations
Drop out on Kodaikanal city
Not Included
Flights
Insurance
Additional Services
Feedbacks
The Palani Murugan Temple and best visited when it is at its full roar. The view is brilliant and there are three view points with each getting better the lower you go. There is plenty of steep decline while going down and incline while coming up, so better be prepared to put in some physical effort.
Travel guide
Prepare for an adventure in this stunning destination with our travel guide.
All information in this article is just for demo purposes of Pambar Waterfalls in Kodaikanal – Everything You Need to Know. Check our Blog about Coakers Walk in Kodaikanal – Complete Guide, Images, Timings & More
More About Kodaikanal
Hidden Gems of Kodaikanal
Embark on a journey of a lifetime with Kodaikanal Tours and Guides – your one-stop-shop for all things Kodaikanal!"
Scenic Beauty of kodaikanal
Our Kodaikanal guides are locals who know the city like the back of their hand, ensuring you get the most authentic experience possible.
Night Rides – Kodaikanal
Kodaikanal – Village Eco Tour
Valley & Park Tour
Vattakanal Tour – With Trekking