Kodaikanal Valley & Park tour packages are popular for rolling hills, cool breeze near the lake, the scent of pine forests, and wonderful waterfalls. Nestled in the southern range of Upper Palani Hills of the Western Ghats, Kodaikanal lies about 120 kilometers from Madurai. One of the most visited hill stations of Tamil Nadu, Kodaikanal is famous for lakes, waterfalls, viewpoints, and historical monuments.
Kodaikanal, 2,000 meters above sea level, the town centers around man-made, star-shaped Kodaikanal Lake, bordered by evergreen forest.
In this trip we will be able to get acquainted with the beauty of Coaker's Walk, Green Valley, Pine Forest, Golf Course, Palani View, Upper Lake View, and Kurinji Andavar Temple are other popular tourist attractions in Kodaikanal.
Itinerary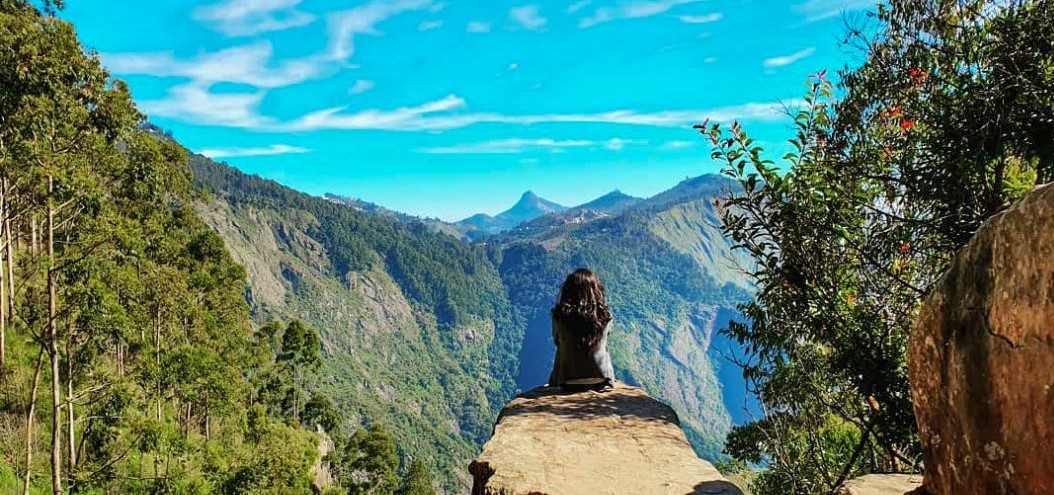 Coaker's Walk
On the Coaker's Walk, One can have the opportunity to have clear view of the Dolphin's nose which is located in the south, valley of the Pambar River in South East. You also get a distant view of the Periyakulam along with a view of Madurai city. However, if you happen to visit on a cloudy day, you might not get a clear picture of these.
Green Valley
Green Valley located at a distance of 5.5 km from the Kodaikanal Lake, the Green Valley View not just offers a gorgeous view, but is also surrounded by a lot of monkeys. On the way to the point, there are several shops which offer homemade chocolates, ornaments and a wide range of flowers.
Golf Course
Golf Course, located around 6 km away from the center of hill station is perfect example of recreation amid the best of natural setting. It is located near to other popular sightseeing places in Kodaikanal such as Suicide Point/Green Valley View and Pillar Rocks. Kodaikanal Golf club boasts of 18 holes par 71 golf course. Presenting an ideal location for golf lovers, it is surrounded by breathtaking beauty and pleasant weather that makes the game even more exciting.
Pillar Rocks
Situated in the 'Princess of Hill stations', Kodaikanal, the Pillar Rocks have become a lovely picnic spot. Constituting a beautiful mini garden; the place is named so as it has three vertically positioned boulders reaching up to a height of 400 feet. The aura here is full of affection and is evidence of a great love story. The 'white cross' which once existed on these rocks represented David Gell's excellent tribute to love. The view of rocks is not something to be missed. They stand as an untouched miracle for the tourists visiting Kodaikanal.
Devils Kitchen (Guna Cave)
Guna Caves are situated on the outskirts of Kodaikanal, which can be reached from the Moir Point. This place was earlier not very famous and was visited only by hikers. However, it got famous after a Tamil movie with the name 'Guna' was shot here in 1992.
Pine Forest
Situated in the southwest of Kodaikanal, Pine Forest is one of the most famous tourist spots in the city. It showcases the mesmerizing nature around which has been preserved to date which is why it is also an important preserved heritage in the town.
Moier Point
Moier Point is situated at the entrance of the forest which leads up all the way to the exquisite Berijam Lake, Moir Point is one of the most significant viewpoints present in Kodaikanal. The place is named after Sir Thomas Moir who started constructing the Goschen Road in 1929 CE.
Pambar Falls
Also known as the 'Grand Cascade' and situated at a distance of 4 km from the Kodaikanal Bus Station, the Pambar Falls are formed by the town reservoir flowing towards the south and forming the Fairy Falls which further continue to join the Vaigai River.
Upper Lake View
Upper Lake View is a famous tourist attraction in Kodaikanal and one which is worth visiting on the way to Green valley viewpoint. After you reach here, you will get an appealing view of the star-shaped lake situated here and the surrounding lush greenery which looks stunning.
Kodai City View
Kodai City View provides a great place for travelers to relax after a busy day. The Amazing Kodai City View is an ideal choice for travelers who want to take in the sights and sounds of Kodaikanal.
Kurinji Andavar Tample
Kurinji Andavar Temple is older than Palani Andavar Temple. It is 5KM away from Kodai Lake. It is one of the Must-visit Temple in Kodai.
Plani View Point
Known as the Princess of Hill Stations, Palani View Point is a popular point for those seeking adventure in Kodaikanal.
Chettiar Park
Chettiar is a small park which is managed by the Kodaikanal Township and offers a calm and soothing environment to its tourists. Covered with lush greenery and exquisite scenic views all around, this place is worth spending your time at with your loved ones.
Jain Tample
Jain temple is a very calm place which is located in the Presentation Convent road, Kodaikanal. The pinnacle and the tomb construction is highly powerful made up of white marbles ensures the soulful divinity among the comers.
Brayant Park
One of the many elements that add to the serenity of Kodaikanal is the infamous Bryant Park. Situated on the eastern side of the Kodai Lake, the park is bejewelled with various species of plants and shrubs. They vary in a range of flowering plants, hybrids and grafts.
Kodai Lake Or City Drop
Kodaikanal Lake, also known as Kodai Lake is a manmade lake located in the Kodaikanal city in Dindigul district in Tamil Nadu, India. Sir Vere Henry Levinge, the then Collector of Madurai, was instrumental in creating the lake in 1863, amidst the Kodaikanal town which was developed by the British and early missionaries from USA.
What's included
Training, Photos and Videos
Site transfers
Car on Arrival
Accommodations
Drop out on Kodaikanal city
Not Included
Flights
Insurance
Additional Services
Feedbacks
It was day 2 of our travel to Kodaikanal, where we took Valley & Park tour, organised by Kodaikanal Trip. On the enroute to Coaker's Walk, after Pambar falls, in 20mts we stopped, to have a view of, Palani temple. Mist was covering, so after waiting, the mist cleared giving view of the arupadai veedu of Lord Muruga. #history #waterfalls #photography #views #kodaikanal #tamilnadu #vacation #hillstation #mannavanur
Travel guide
Prepare for an adventure in this stunning destination with our travel guide.
All information in this article is just for demo purposes of Pambar Waterfalls in Kodaikanal – Everything You Need to Know. Check our Blog about Coakers Walk in Kodaikanal – Complete Guide, Images, Timings & More
More About Kodaikanal
Hidden Gems of Kodaikanal
Embark on a journey of a lifetime with Kodaikanal Tours and Guides – your one-stop-shop for all things Kodaikanal!"
Scenic Beauty of kodaikanal
Our Kodaikanal guides are locals who know the city like the back of their hand, ensuring you get the most authentic experience possible.
Night Rides – Kodaikanal
Kodaikanal – Village Eco Tour
Valley & Park Tour
Vattakanal Tour – With Trekking