Kodaikanal is an ultimate splendor spot for those who love being close to mother nature. They say every bird must sing it's own throat while we say every traveller should find his own way out of variegated and unblemished paths of deep valleys and steep mountains. And why would a nature eccentric would go on the same path that everybody else follows. While at Kodai, we would recommend you to take all the opposite turns and follow unknown paths. Kodaikanal offers a variety of breathtaking spots and attractions to lure travellers.
Kodaikanal, 2,000 meters above sea level, the town centers around man-made, star-shaped Kodaikanal Lake, bordered by evergreen forest.
In this trip, the range of services include Obwervatory Pine Forest, Gundar Falls, Palani Tample View, Mahalakshmi Temple, Poombarai Village View, Subrahmanya Temple (3000 Years Old), Mannavanur Lake View, Sheep And Rabbit Fare, and Mannavanur Lake (Corsel Boating) Tour Packages.
Itinerary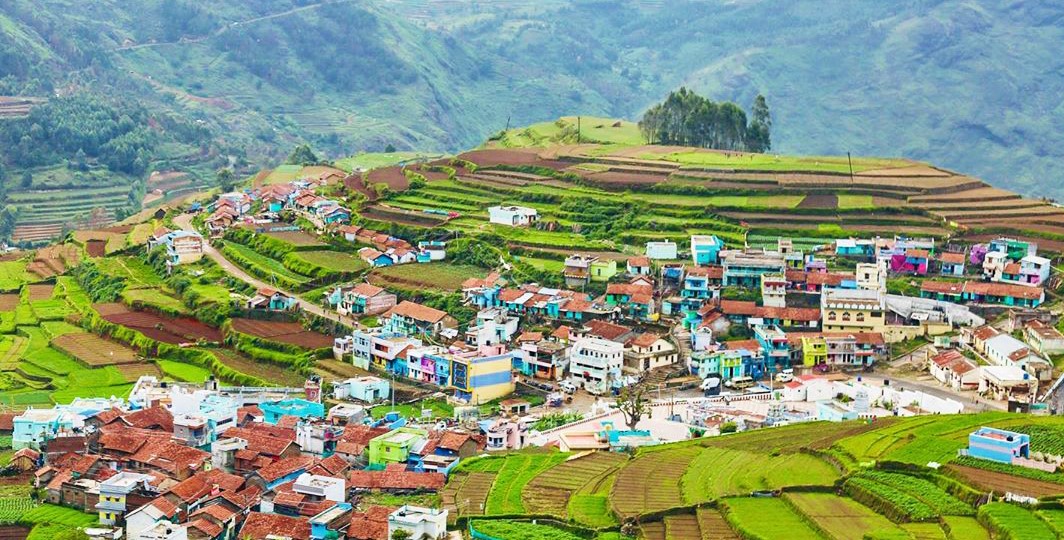 Obwervatory Pine Forest
Situated in the southwest of Kodaikanal, Pine Forest is one of the most famous tourist spots in the city. It showcases the mesmerizing nature around which has been preserved to date which is why it is also an important preserved heritage in the town.
Gundar Falls
Gundar Waterfalls is located in the route of Poomparai village at a distance of around 15 kms from Kodaikanal. More than the waterfalls, the 400 m. walk through the forest look interesting
Palani Tample View
The temple is quite ancient with idol of Lord Murugan. From here you get a beautiful view of Palani. Enjoy the view and do some quick shopping. Palani Tample View is a popular point for those seeking adventure in Kodaikanal.
Mahalakshmi Temple
Mahalakshmi Temple is a new temple constructed recently in a small hill near Poomparai village. Poomparai village is located at a distance of around 18 kms from the heart of kodaikanal town.
Poombarai Village View
Poombarai is a village located in the heart of the Palani hills, 18 kilometers from Kodaikanal. Altitude is 1,920 meters. Palani hills you have the first sight of a picturesque village nestled cosily between the surrounding hills in the valley far down below.
Subramanya Temple (3000 Years Old)
Subramanya Temple is an ancient temple located near Murugan Temple in Kodaikanal situated in the middle of nature on a hilltop. According to Locals the temple is said to be 3000 years old and is also dedicated to Lord Murugan, who used to meditate for wisdom, maturity and to obtain knowledge on the hills of Kodaikanal.
Mannavanur Lake View
This Mannavanur lake, can be seen as you drive down to the village. The view of lake amid the captivating meadows with majestic hills at some distance is worth capturing. The drive to the lake is equally enchanting with eucalyptus and pine trees surrounding the road on both the sides.
Sheep And Rabbit Farm
Its a nice drive to Sheep And Rabbit Farm from poombarai village. Its a nice drive through the hill roads and would take you a hour and fifteen min to reach the research center
Mannavanur Lake (Corsel Boating)
Undeniably the most serene place that you can visit on Kodaikanal tour, Mannavanur Lake is nothing less than a nature's paradise. This lake, as the name suggest is located in Mannavanur village, which is around 34 km away from Kodaikanal.
Kodai Lake Or City Drop
Kodaikanal Lake, also known as Kodai Lake is a manmade lake located in the Kodaikanal city in Dindigul district in Tamil Nadu, India. Sir Vere Henry Levinge, the then Collector of Madurai, was instrumental in creating the lake in 1863, amidst the Kodaikanal town which was developed by the British and early missionaries from USA.
What's included
Training, Photos and Videos
Site transfers
Car on Arrival
Accommodations
Drop out on Kodaikanal city
Not Included
Flights
Insurance
Additional Services
Feedbacks
[wpsm_testimonial by="Gayatri Reddy" image="5067″ ]We went here at the end of July. Mother nature is at its best here, we loved it for the nice sceneries and greenery. From the entrance about a km to reach Lake. It is being managed by Tamilnadu Forest Dept ecotourism team. Lake and lake view is mesmerizing one for eyes.  We did the two-person kayaking (banana boat) additionally which can be hired in the lake itself from the vendors.[/wpsm_testimonial]
Travel guide
Prepare for an adventure in this stunning destination with our travel guide.
All information in this article is just for demo purposes of Pambar Waterfalls in Kodaikanal – Everything You Need to Know. Check our Blog about Coakers Walk in Kodaikanal – Complete Guide, Images, Timings & More
More About Kodaikanal
Hidden Gems of Kodaikanal
Embark on a journey of a lifetime with Kodaikanal Tours and Guides – your one-stop-shop for all things Kodaikanal!"
Scenic Beauty of kodaikanal
Our Kodaikanal guides are locals who know the city like the back of their hand, ensuring you get the most authentic experience possible.
Night Rides – Kodaikanal
Kodaikanal – Village Eco Tour
Valley & Park Tour
Vattakanal Tour – With Trekking