Why Is Kodaikanal Called  As The "Princess Of Hills"
The Greener The Setting, The More The Relief

Richard Louv
Kodaikanal's picturesque grandeur never ceases to amaze visitors, with densely forested jungles, rolling hill slopes, winding rivers, gushing waterfalls, and emerald valleys. Kodaikanal, also known as the 'Princess of Hills', is one of South India's most famous tourist sites. Because of its immense natural beauty, it is also a highly sought-after honeymoon location. Kodaikanal is lodged at an elevation of 7000 feet above sea level above the summit of the Palani hills and provides visitors with a plethora of attractions- from its purple Kurinjis to the Kodai Lake, the Bear Shola falls and much more. Be prepared to be mesmerized by all that the Princess of hills-Kodaikanal has to offer!
Kodaikanal's Antiquity
Kodaikanal city is located in the Dindigul district of Tamil Nadu and it possesses a rich history of being a prominent spot for tourism and retreat during the British Era. It provided them refuge from the scorching heat and humidity during the summer months in 1845. Due to this reason, it was named 'Princess of Hills' by the British and American Christian Missionaries out of adoration. Later in the 20th century when its charm and grace gained attention, Kodaikanal tourism boomed and it has since come to be known as a paradise for nature lovers and holidaymakers.
Although Ooty is the 'Queen of Hill Stations', it has been commercialized excessively by immense tourism. Kodaikanal on the other hand is still untouched to a huge extent and is said to possess a youthful glow. This is a second reason for it being named 'Princess of Hills'.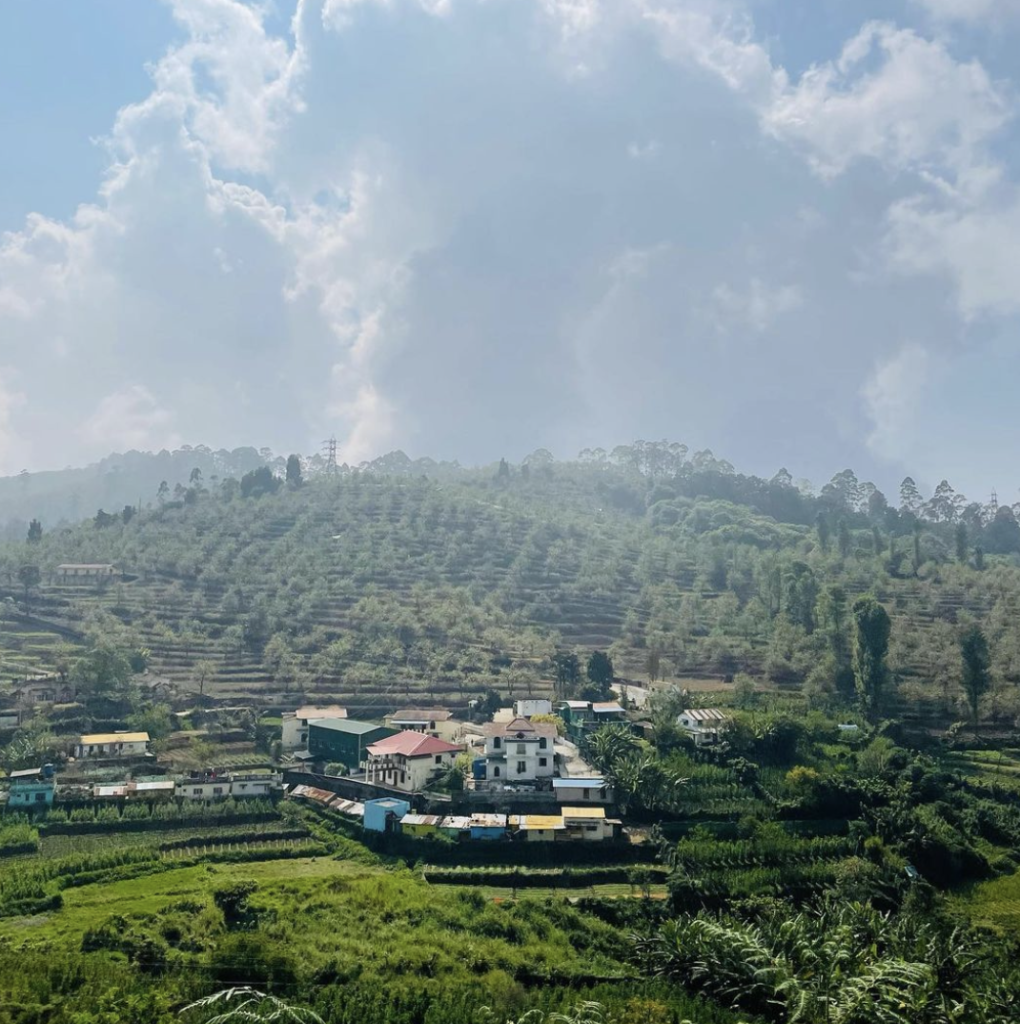 What's in a Name
Has it ever crossed your mind that there's an interesting meaning behind the name 'Kodaikanal'? The city's name is a combination of two Tamil words- Kodai and Kanal which translates to 'gift' and 'forest'. Hence Kodaikanal has also been nicknamed 'The Gift of Forest'. Another interpretation of 'Kodaikanal' describes Kodaikanal's beauty akin to a sip of water on a hot day in the desert.
Best Time To Visit
What makes Kodaikanal one of the most unique destinations in the category of south India tourism is that it's ideal for summer as well as a winter vacation. To be more specific, September is the best month for sightseeing if you want to relish the end of the rainy season and the gust of fresh winds. However, if you like the thrill of chill, January is a fun time to be in Kodaikanal as the city is known to experience slight snowfall during this time.
Kodaikanal's Mystique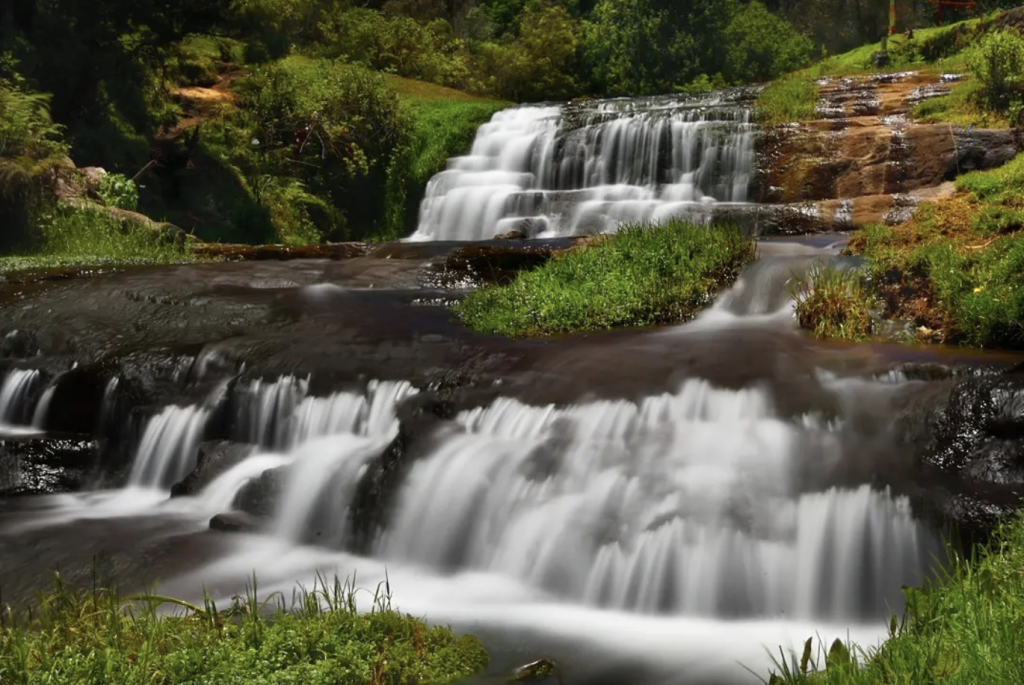 Rolling hills, enchanting orchards and untainted natural beauty are the crown jewels of Kodaikanal. However, the Princess of Hills-Kodaikanal harbours other fascinating elements that have made it one of the most loved places by tourists. Here's why Kodaikanal is the perfect vacation destination for you:
Pleasant Weather – This location is ideal for nature lovers, travellers, and explorers because of its pleasant, calm, moderate, and breezy atmosphere. The temperature in Kodaikanal has never extended beyond 28 degrees Celsius, thus making it suitable for visitation all year round. It's a must-explore place for everyone who enjoys the dewy lush greenery after a fresh rainfall.
Far-Flung from Hustle-Bustle – Sightseeing, nature hikes, trekking, camping, horseback riding, and boating are just a few of the things that might help you forget about your worries and despair. If all you want to do is lay back, see a few sites, and relax with mother nature, Kodaikanal is the place to go. Simply come here and spend some time away from the hustle and bustle of city life.
Mushrooms – Kodaikanal is the only site in Tamil Nadu where these hallucination-inducing mushrooms are grown. These aren't simply mushrooms; they're known as "Magic Mushrooms." The 'Magic Mushrooms' of Kodaikanal contain psilocybin, a hallucinogenic chemical that causes hallucination symptoms when consumed.
Budget-Friendly – The trip to Kodaikanal can be easily accommodated within Rs 10k, making it an ideal destination for budget travellers. There are numerous budget-friendly hotels and resorts to choose from, as well as several high-end hotels and resorts. Kodaikanal has something for everyone.
Famous Hills of Kodaikanal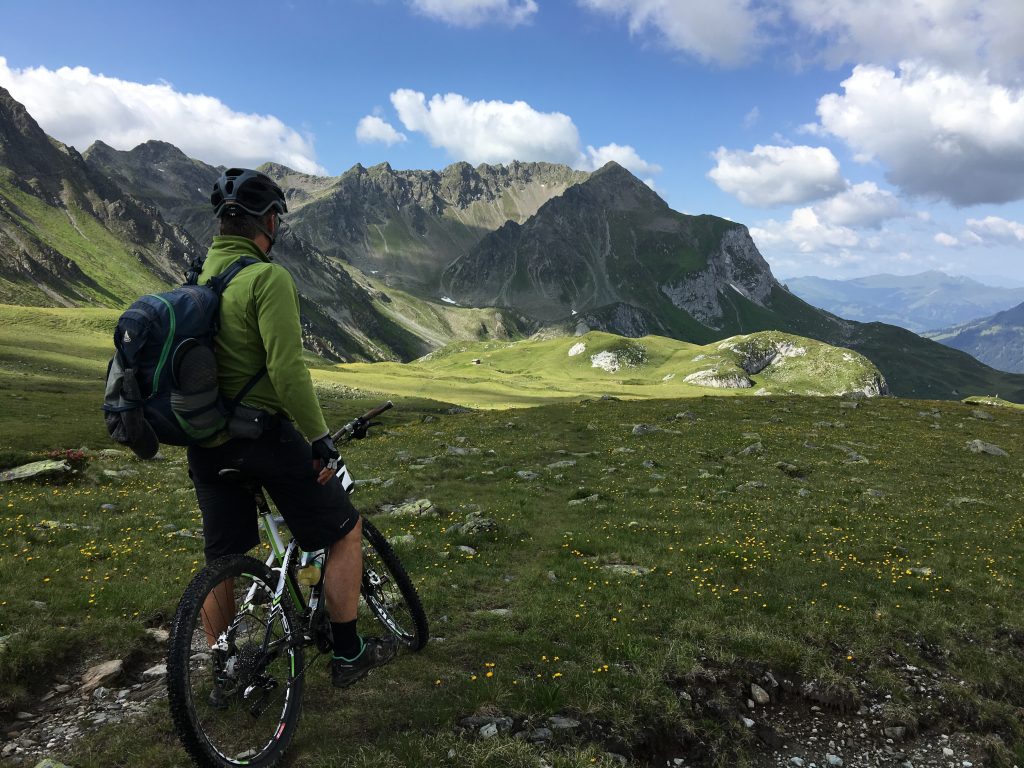 It's time to sit back and revel in the greenery of the glorious Kodaikanal hills. Here are the top 3 hills of Kodaikanal that are worth visiting when you feel stuck in the city life and want to unwind in the lap of nature:
Palani Hills
Palni Hills have an abundance of serene ambience and green vegetation nurtured by the tributaries of the Cauvery and Amaravathi rivers. These hills are also famous for being regarded as one of Lord Murugan's seven abodes. Lord Murugan was the god of war as attested by Dravidian legends. The temple is adorned beautifully on the occasion of Thai Pusam and Brahmotsavam, making it the best time to pay a visit to these hills.
Kolli Hills
These hills are known for their immense untouched natural beauty. But that's not all, Kolli Hills have a wealth of other attractions and tourists flock here for hiking and trekking. Boat House, Botanical Garden, Siddhar Caves, Agaya Gangai Waterfalls, Arapaleeswarar Temple, Mini falls are a sight for sore eyes.
Yelagiri Hills
A great spot to catch the dawn, the vista of the rising sun will leave you stunned. The Yelagiri hills are a natural gem, with deep green woods, lovely tea plantations, cotton clouds, and a cool wind. You will be able to experience everything at one location, which includes a lake, waterfall, temples, and so on.
Entertainment & Attractions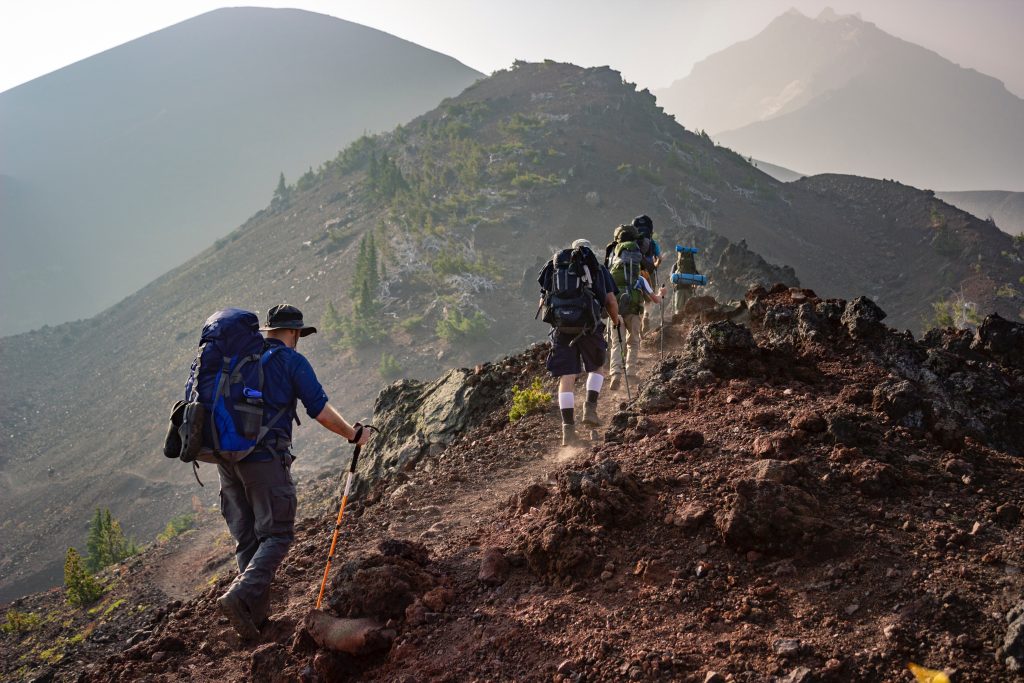 Here comes the most exciting part of every trip- the recreation. Lucky for you, you won't run out of places to explore and things to do during your stay in Princess of hills- Kodaikanal. Whether you're a laid back person who likes to chill or someone who craves adrenaline and adventure, Kodaikanal has got you covered!
Boat Ride in Kodai Lake
Boating on the Kodaikanal Lake has to be one of the top things to do in Kodaikanal because it is one of the city's most noteworthy attractions. With that said, Kodaikanal Lake's allure is nothing short of enchantments, especially on cold winter days.
Biking
Biking is another very popular activity in this town. Exploring Kodaikanal is much more fun by bike as compared to a car or local transport. The Kanyakumari Road near the edge of the city offers a long and smooth stretch of road perfect for the ones craving adventure and thrill. Kodai Bike Services offer bikes for rent.
Night Safari
The night safari is one of the most popular nighttime activities in Kodaikanal although it's not for the faint-hearted. People who crave thrill are bound to have the time of their lives in this safari when one comes face to face with the wildlife that Kodaikanal is abode to. The safari will take you to see bison, wild boars, and porcupines in their natural environment, as well as the stunning vistas of Mango City and Palani Temple.
Trekking
If you wish to give your enthusiasm for hiking a new form, a trip to Kodaikanal opens up a lot of opportunities for you to do so. The hiking routes come in a variety of difficulty levels, making it easy for you to select the path that is best for your efficiency.
Mesmerising Waterfalls
Kodaikanal fosters 8 beautiful waterfalls, each offering a wealth of rejuvenation. The Princess of Hills-Kodaikanal is not only home to aesthetically pleasing scenery and misty cliffs but also to several bewitching waterfalls. Out of The Bear Shola Falls, Silver Cascade Falls, Pambar Falls, Fairy Falls, Thalaiyar Falls, Liril Falls you can either pick one or go waterfall-hopping. It's important to note the opening and closing times of the waterfalls.
Explore Pine Forest
The Pine Forest in Kodaikanal, located on the road to Guna Caves, is a lovely and refreshing environment where you can do everything from taking a stroll to camping to seeing nilgai and deer. A stroll through the beautiful Pine Forest will make you feel as if you're in a storybook. People often come here for photography and picnics.
Other Remarkable Sites in Kodaikanal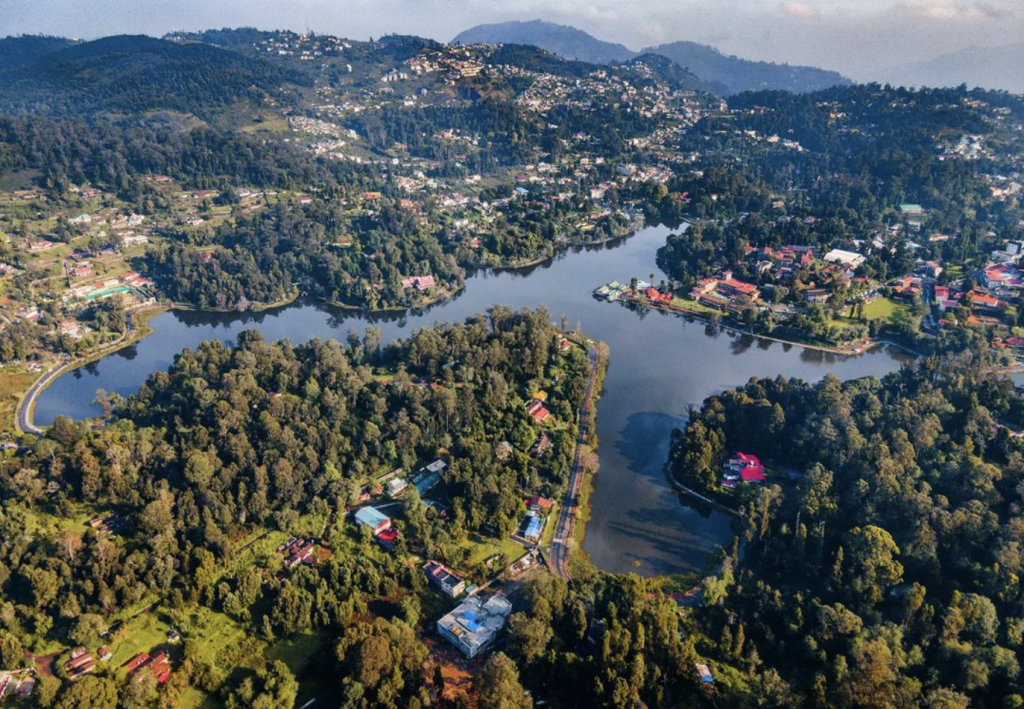 Dolphin's Nose – Trek through the hilly terrain shaped like Dolphin's snout.
Dolmen Circle – Observe graves and dwellings from Stone Age & Ice Age.
Solar Observatory – For the ones in love with stars, galaxies and all things universe.
Devil's Kitchen – As haunting as the name sounds, this is a patch between Pillar rocks that is home to countless bats.
Green Valley – Unmatched scenic beauty, famous as 'suicide point'.
Pillar Rocks – Linear pillars of granite located at a height of 400m.
Berijam Lake – Freshwater lake with graceful water Lillies and migratory birds.
Bryant Park – A botanical park that houses several exotic flora and fauna.
Coaker's Walk – 1 km stretch of walking plaza amidst clouds and an awe-inspiring environment.
Telescope House – Witness all the prime spots and valleys of Kodaikanal.
Frequently Asked Questions
Q. How Many Days Does it Take to Explore Kodaikanal?
A. A trip of 3 days is sufficient to explore all the major tourist spots of Kodaikanal. However, if you plan to explore areas adjacent to Kodaikanal, you might need to extend your trip a little.
Q. What Should You Shop in Kodaikanal?
A. Kodaikanal is famous for its homemade chocolates. So make sure you don't miss out on this deliciousness. Apart from this, Kodaikanal is good for trinkets like handmade jewellery and such items.
Q. Is it Safe to Visit Kodaikanal during Monsoons?
A. Kodaikanal during monsoons can be a little risky, especially trekking spots and waterfalls. Hence, it is advised to visit Kodaikanal at the end of the Monsoon season in September and winter months.
Q. Are there Good Food Places in Kodaikanal?
A. Yes, Kodaikanal is a foodie's paradise. One can find a wide range of cuisines- from Tibetan, Continental to Italian. There are several sumptuous cafes and restaurants in Kodaikanal such as Pastry Corner, Muncheez, Royal Tibet, Altaf's Cafe etc. with options for vegetarians, non-vegetarians and vegans.