Full Guide To Palani Hills Wildlife Sanctuary & National Park
Kodaikanal Wildlife Surprises You When You Least Expect It

Mohamed Ibrahim
Palani Hills Wildlife Sanctuary and National Park is an untamed wildlife reserve that is very precious to India. Kodaikanal wildlife is bound to be the highlight of an animal lover's trip to the South! Even if you're not the biggest fan of animals, you can still have the time of your life here admiring the numerous waterfalls that are located all over the reserve.  
Palani's sky-high mountains never cease to soothe the souls of nature lovers craving tranquillity amidst the hustle-bustle of the city life. The Palani Hills are abode by various endemic species of flowers and shrubs. One can also spot endangered animals like the Nilgiri Tahr & the Indian Elephant in the Palani wildlife sanctuary.
If this sounds exciting to you, keep reading on to know how to make the best out of this place and experience the exotic Kodaikanal wildlife in all its glory.
Palani Hills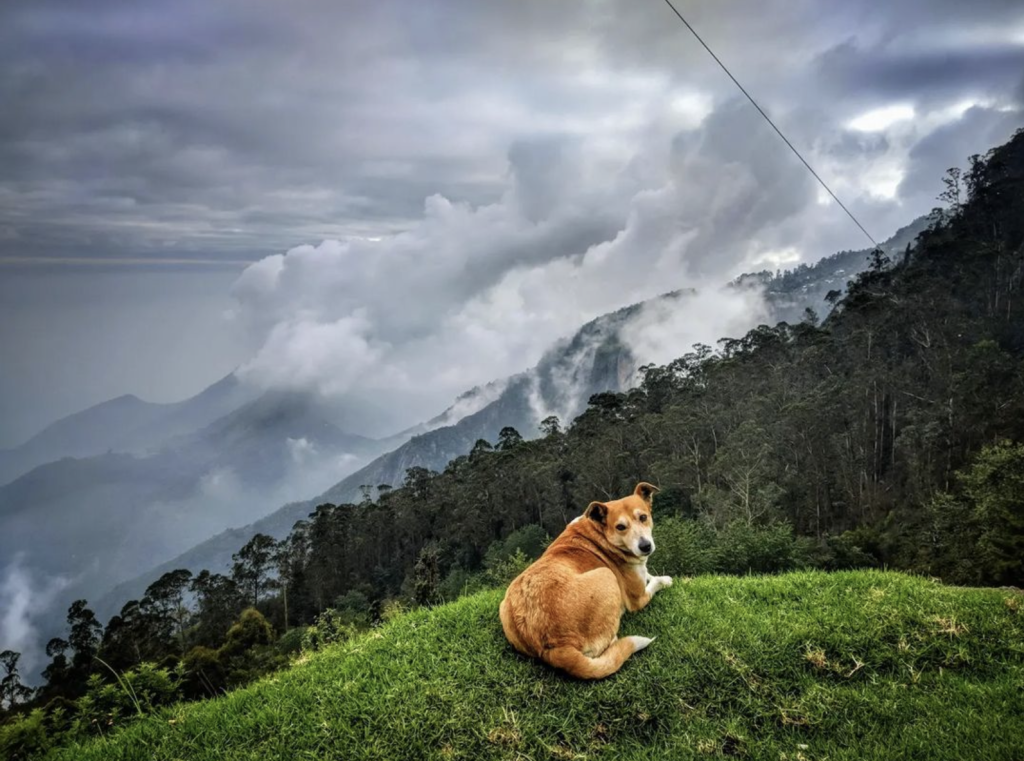 The Palani Hills, which are areas of great significance, form the eastern half of the massive Western Ghats. They're one of the oldest mountain ranges in India. Palani Hills' unique location and pleasant climatic settings, as well as exceptionally charming natural scenery, is what calls out to tourists from Kodaikanal. The evergreen shola forest is one of the most attractive features of this destination. 
Palani Wildlife Sanctuary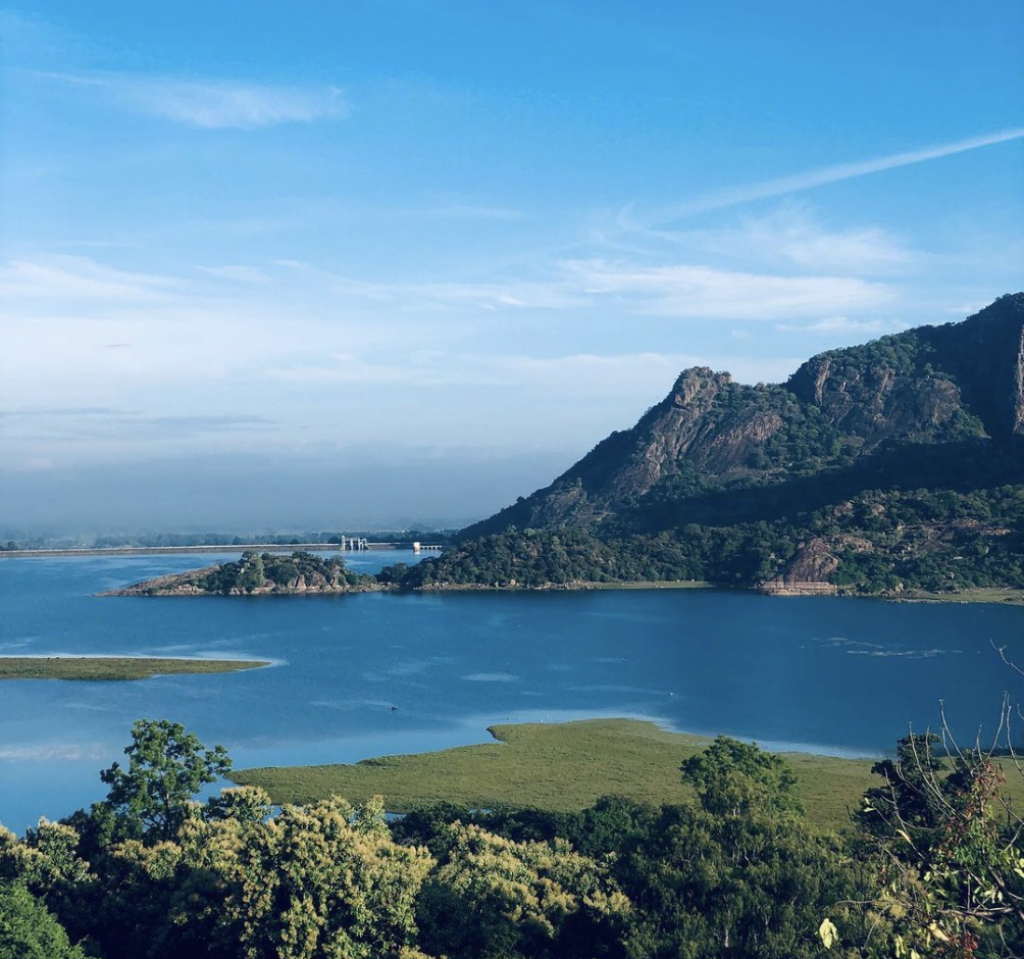 Among the 15 Wildlife Sanctuaries in Tamil Nadu, Palani Hills Wildlife Sanctuary and National Park are among the most cherished wildlife preserves. This Forest Reserve, which is located in the Dindigul district of Tamil Nadu, was designated as a protected zone in 2008 by the Tamil Nadu Forest Department. The sanctuary covers a total area of 736.87 kilometres and covers numerous highlands and hills. The cherry on the cake is that Palani is home to around 26 mesmerising waterfalls!
The waterfalls here range in height from twenty metres to five kilometres. Bear Shola Falls and Pambar Falls are the most well-known of these waterfalls. Apart from these waterfalls, which have crystal clear water that gleams in the sun, the sanctuary is also surrounded by mountains that rise to an average height of 8,000 feet.
How To Reach
By Air
Palani Wildlife Sanctuary is easily accessible by plane from all major cities. The nearest airport is at Coimbatore, around 170 kilometres from the nearest town of Kodaikanal.
By Road
Chennai, Madurai, and Trivandrum connect directly to Palani Wildlife Sanctuary. Other than that, government-operated buses, both air-conditioned and non-air-conditioned, run frequently from these cities. Private taxis and buses are also available to transport you to this location.
By Rail
Kodaikanal is the closest station. From Kodaikanal, various buses and taxis will bring you directly to the sanctuary.
Where to Stay
Within the sanctuary itself, there is a wide choice of lodging options. The forestry guest rooms and resorts are spread out around the sanctuary due to its vast size. It is preferable to book lodging in advance instead of looking for it until you arrive.
When To Visit
The months of April and May are ideal for visiting Palani Hills Wildlife Sanctuary and National Park. There is moderate rainfall with frequent showers, as well as lush fauna and flora. The waterfalls in various regions of the reserve are at their most active during this time, creating a sense of untainted beauty.
Famous Fauna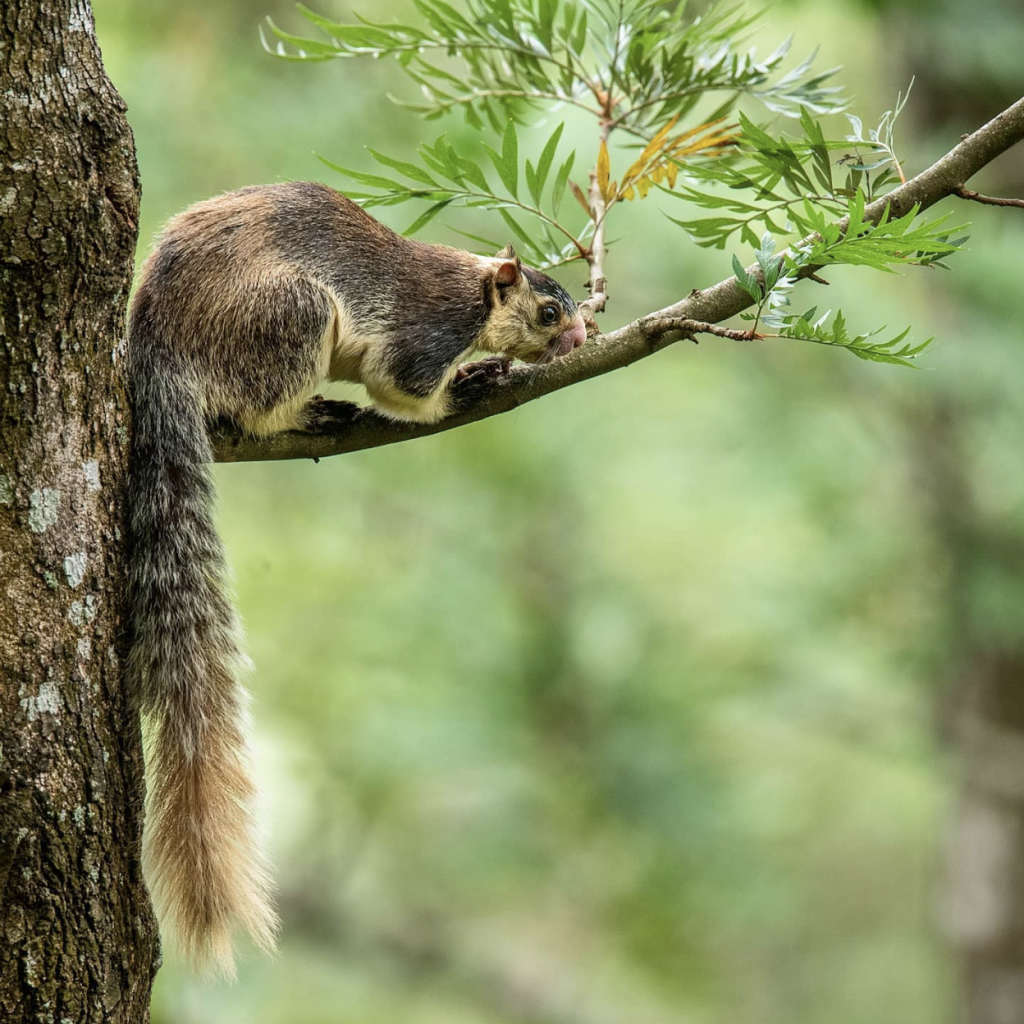 It always helps to know the specialities of the place you're about to visit. Kodaikanal wildlife and Nilgiri wildlife are abundant with varied species of endangered animals. Here are the animals that you should keep an eye out for when visiting the Palani wildlife sanctuary.
Nilgiri Tahr
Royal Bengal Tiger
Wild Ox
Indian Elephant
Wild Boar
Grizzled Giant Squirrel
Indian Panther
Apart from these land animals, one can also spot various amphibians and reptiles that are exclusive to the Western Ghats.
Prominent Waterfalls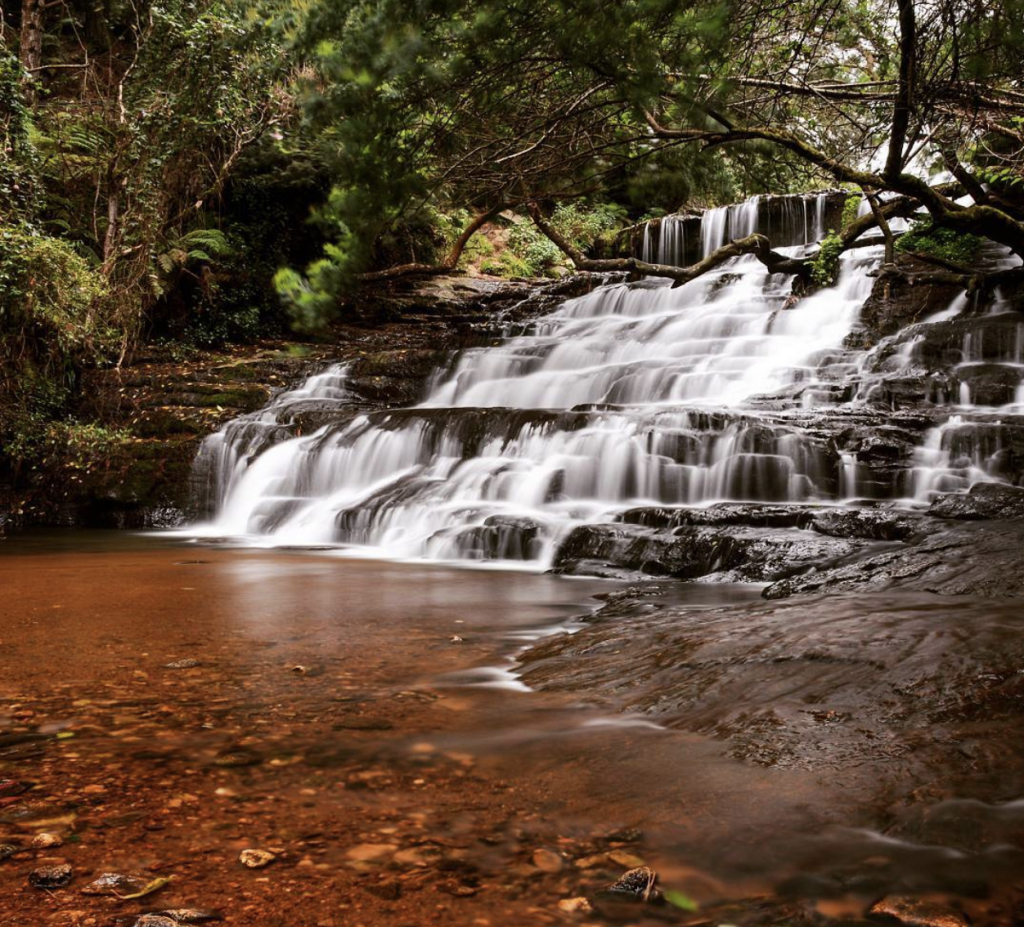 One can relish the beauty of several enchanting waterfalls in and around Palani. Make sure you do not miss out on them and the peaceful ambience that's created by these beautiful waterfalls. The sound of water hitting the rocks as it meanders and pours down into a foamy pool is a sight for sore eyes and rejuvenation for a tired mind.
Here are some of the waterfalls adored by tourists:
Bear Shola Falls [2kms from Kodaikanal]
Fairy Falls [5 km from Kodaikanal]
Silver Cascade [8 km from Kodaikanal]
Alanthoni Falls
Thalaiyar Falls [3rd highest waterfall in India]
Pambar/Liril Falls [3km from Kodaikanal]
Snake Falls [below Pambar falls]
Nearby Attractions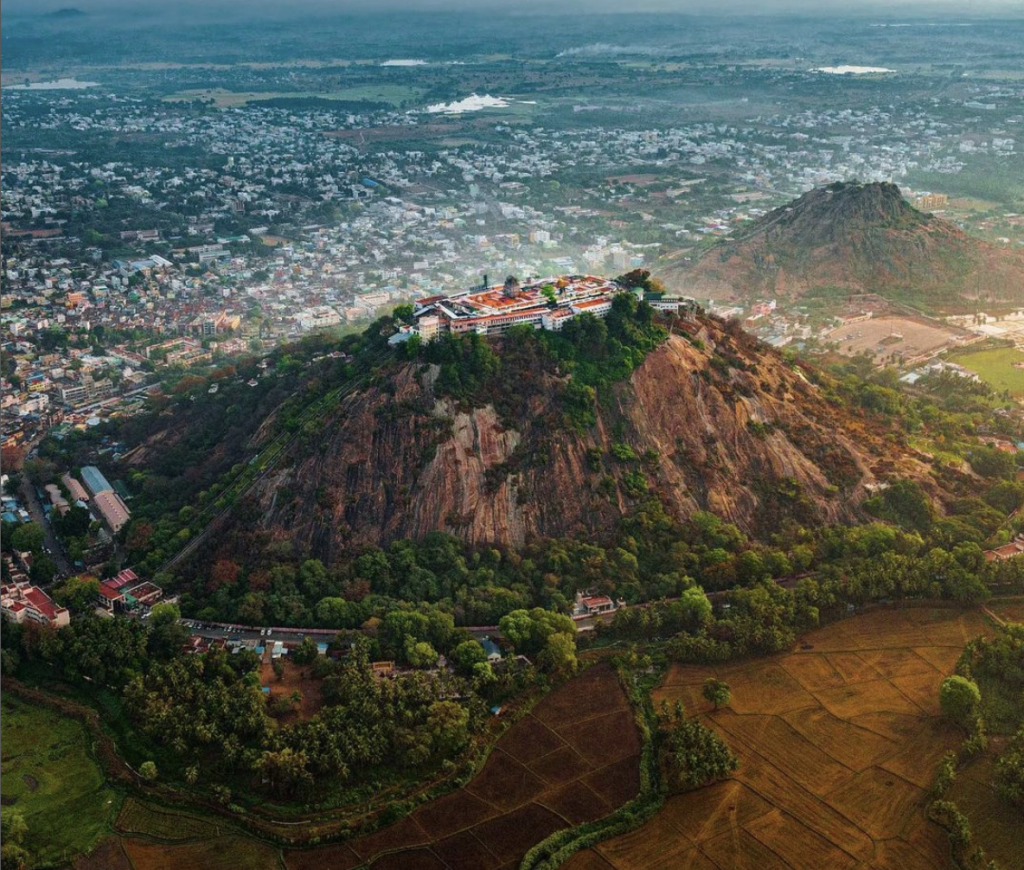 Once you're done exploring the wilderness in Palani Wildlife Sanctuary & National Park, you can go ahead and venture out to other interesting and popular spots near Palani that are worth visiting.
Palani Murugan Temple
The Palani Hills are home to Lord Muruga's temple. Dandayuthapani is the patron God. The idol is crafted from medicinal plants. It is thought to be one of Lord Muruga's six abodes and a famous pilgrimage site in South India. It is only a short distance from Thirupathi. The pilgrims are carried to the top by an electrically driven winch.
Kurinjimala Wildlife Sanctuary
Spread over 32 square kilometres, this sanctuary is known for its "Neelakurinji" plantation, which is an endangered perennial plant that blooms only once in 12 years. It is a blue-flowering shrub that is native to this area. It's about 50 kilometres from Munnar. The sanctuary acquires its name from the phrase Kurinjimala, which means "mountain where Kurinji blossoms."
Berijam Lake
The cool environment and rich foliage here make for an ideal picnic area. To enter the area, you'll need a forest pass. There is also a 100-year-old brick structure in Berijam that you can look for while exploring the place. The lake is characterised by diverse plants and wildlife. This excursion can be completed in half a day. One should surely pay a visit purely for experiencing the freshness that this place offers.
Coaker's Walk
Coaker's Walk is a half-kilometre trail located near the Kodaikanal Lake and Bus Stand. Throughout the trek, you will be treated to breathtaking views of the valley. It's one of Kodaikanal's must-see attractions. Views of the blue clouds snuggled in the valleys that blanket the entire hills with only the summits visible are breathtaking. There are two telescope houses where you may take in the view.
If the animal lover in you has a neverending wanderlust and can't get enough of Kodaikanal's wonderful wildlife, here are some more National Parks that you can take a trip to.
Happy Exploring!