​​Top 5 Small Scale Industries In Kodaikanal
Happiness is Homemade
It's no secret that along with being a scenic paradise, Kodaikanal is a hub for natural products such as Eucalyptus Oil from the Kodaikanal eucalyptus forest, homemade chocolates, candles and several other commodities that are manufactured indigenously, straight from nature's bounty. For many of us, exploring a new location is as much about taking in the sights and sounds as it is about going on a shopping spree at our vacation destination. So go shopping in Kodaikanal. It is unlike anything other. When in Kodaikanal, it's advisable to shop from the local vendors as you'll always find something unique while also contributing to the local community and the preservation of forests. 
We're sure you'd want to remember your Kodai trip for years to come so why not bring some of this mountain magic home with you in the form of handcrafted souvenirs? Moreover, some research on the destination you're about to visit never hurts. This informational blog is all about the industries that are special to Kodaikanal and the goodness that this Princess of Hills has to offer.  
Eucalyptus Oil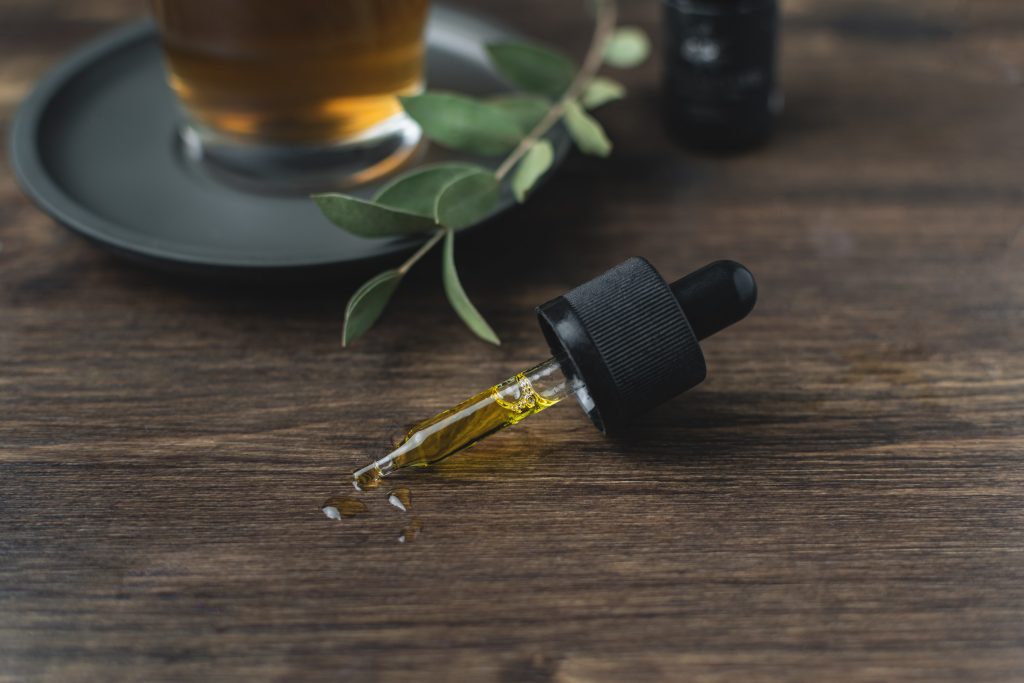 Eucalyptus oil is made from the leaves of the Eucalyptus tree, which is a fast-growing and evergreen tree native to Australia. The essential oil is used to treat a variety of diseases and conditions, such as nasal congestion, asthma, and tick repellent. The Eucalyptus forest in Kodaikanal covers almost 22,000 ha.
For thousands of years, Chinese, Indian Ayurvedic, Greek, and other European medical systems have used it to treat a variety of ailments. There are around 400 different eucalyptus species. The primary source of eucalyptus oil utilized worldwide is Eucalyptus globulus, popularly known as Blue Gum. The leaves are steam distilled to extract the oil, which is a white liquid with a strong, sweet, woody aroma.
Behind The Scenes
Major JM Partridge of the Indian army introduced eucalyptus, particularly blue gum or Eucalyptus globulus from Australia and Tasmania, to the Palanis in 1843. Major Partridge was also responsible for naming a shola in the past. He planted eucalyptus since the tree is recognised for absorbing enormous amounts of water and reducing insects and helping to confine large expanses of marshland, especially in the Shenbaganur area. 
As alternative applications for the trees, such as the extraction of eucalyptus oil, were discovered, a flood of other eucalyptus species saturated the Palanis. Fascinatingly enough, Eucalyptus Grandis is planted for the wood that is used in tea-making furnaces in Munnar and other tea-growing areas.
Uses & Benefits of Eucalyptus Oil
Eucalyptus oil offers a variety of medical benefits and is also quite a trend in the beauty and wellness space.
Combats Congestion & Clears Sinuses
Soothes Insect Bites
Room Freshener
Keeps Bugs at Bay
Heals Dry Skin
Where To Buy Organic Eucalyptus Oil in Kodaikanal
How to Identify a Fake One From a Real One?
To extract the true benefits of any essential oil, purity is a vital factor. One can test the purity of an essential using a technique called the blot paper test. Because essential oils are non-greasy, they do not leave an oily mark on blotting paper like other oils we are familiar with, such as vegetable oil. That's how you can test and find out if the oil is adulterated or pure.
Home Made Chocolates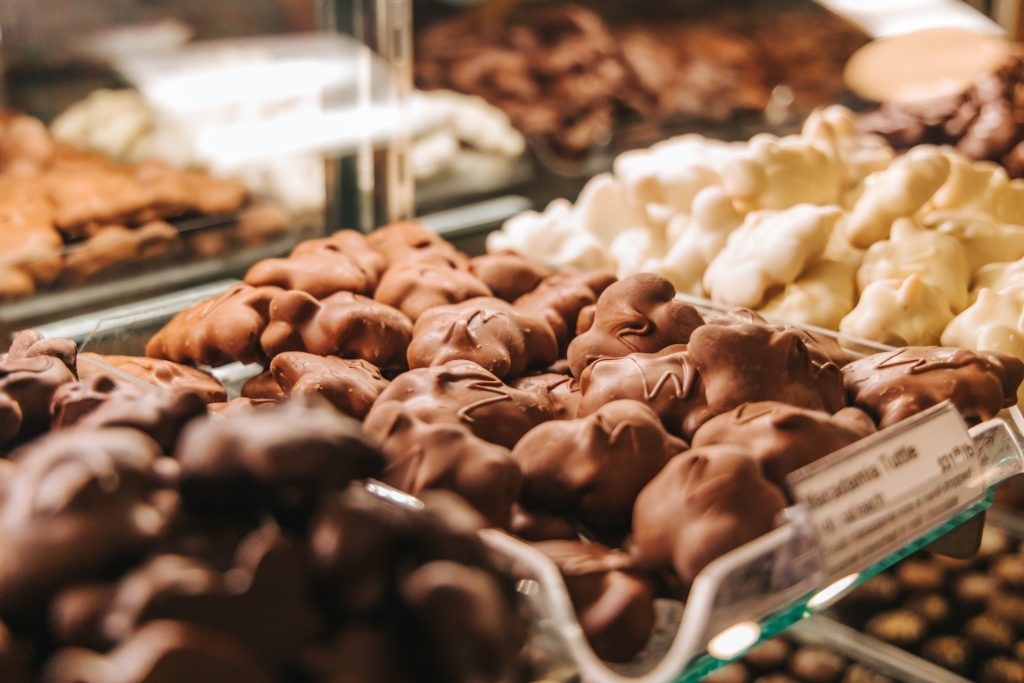 For adults, for children, for good days for bad days, chocolate is always something that can lift anybody's mood, especially if it's premium quality homemade chocolate like the ones exclusive to Kodaikanal. The Chocolate Factory in Kodaikanal is a major tourist attraction and along with exotic memories, people go home with bags full of homemade chocolates from here. 
Handcrafted and customised chocolates of various sizes, shapes, and consistencies are sold on an individual basis, tailored to the individual's wants and tastes, making it an ideal gift for loved ones.
Behind The Scenes
Chocolate in India began acquiring significance around 1852. American missionaries founded modern-day Kodaikanal as a hill station in 1845 as a haven from the plains' harsh temperatures and tropical diseases. During this period, Cacao beans were discovered in the Princess of Hill Stations and that kick-started the development of the chocolate industry in Kodaikanal. The moderately cool and shady climate of Kodaikanal creates the ideal temperature for the growth of Cacao beans.  
Tamil Nadu houses one of the leading chocolate industries in the country and Kodaikanal is known to export chocolates to Europe along with other Asian countries. It also has a slew of tiny, family-run chocolate companies that serve as a major tourist magnet.
Uses & Benefits of Dark Chocolate
Dark chocolate is high in nutrients that are beneficial to your health. It's made from the cacao tree's seed and is one of the greatest antioxidant sources available.
Improves Blood Flow & Lowers Blood Pressure
Helps With Blood Sugar Levels
Abundant with Antioxidants
Make the Most Delicious Hot Chocolate or Mocha
Add to Cakes for Extra Richness
Where to Buy Authentic Homemade Chocolates in Kodaikanal
How to Identify a Fake One From a Real One?
Pay attention to the ingredients indicated on the nutrition label while seeking dark chocolate. Real dark chocolate always contains cocoa powder, cocoa butter, and sugar. If palm kernel oil appears in the ingredients list, the chocolate is adulterated.
Coffee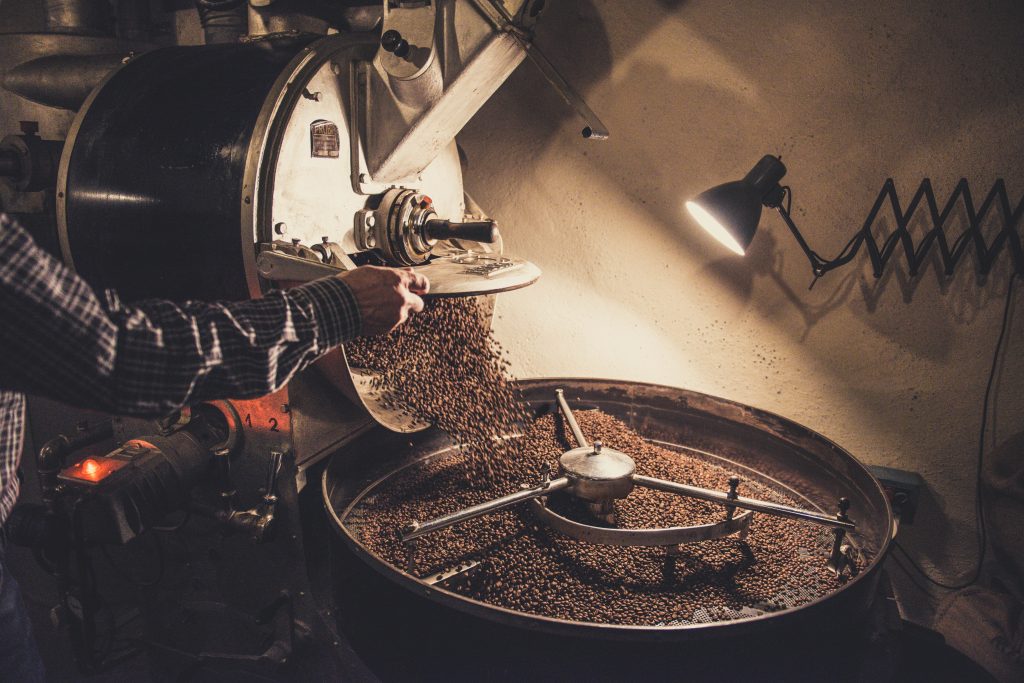 What do we crave on busy mornings, on rainy monsoon days and after a long day at work? Coffee! If there's one thing you absolutely shouldn't miss when you're in Kodaikanal, it's the coffee here. Almost all the cafes here serve locally sourced coffee grown in the lush green hills of Kodaikanal. Cafe Cariappa is one of the most famous cafes known for its delicious homegrown coffee which you can also purchase to take home with you. 
India is one of the world's largest coffee growers and produces some of the world's best coffee, which is farmed in the shade instead of direct sunlight. The hill regions of South Indian states dominate coffee production in India.
Behind The Scenes
The state of Tamil Nadu produces 5% of India's coffee beans. The districts of Nilgiris, Kodaikanal, and Yercaud are popular for this. Coffee has been widely cultivated by farmers since the 1970s, especially in the Palani Hills in Kodaikanal. Planters claim that their coffee beans won honours at an event 5 years ago. Indian coffee is known as "Indian monsooned coffee" since it is grown primarily in southern states during the monsoon season. The best Indian coffee matches the flavour qualities of Pacific coffees, according to some. Arabica and Robusta are the two most well-known coffee species.
Needless to say, Kodaikanal is a coffee hub and the taste of freshly brewed coffee on a cloudy day is incomparable.
Uses & Benefits of Pure Coffee
Along with health benefits, coffee also packs several other uses. Check out the benefits and some alternative uses of coffee below: 
Gives Your Energy Levels a Boost
Helps in Weight Management
More Antioxidants than Tea
Keeps Heart Healthy
Banishes Bad Odour
Good for Skin Exfoliation or Natural Scrub
Where to Buy Coffee in Kodaikanal
How to Identify a Fake One From a Real One?
True coffee should inflate when placed in a glass of water, but phoney coffee lumps up. Pure coffee is light and viscous even when brewed. Because synthetic coffee contains amylase, the brew will be extremely sticky and thick. Your mug will stick to it.
Organic Vegetables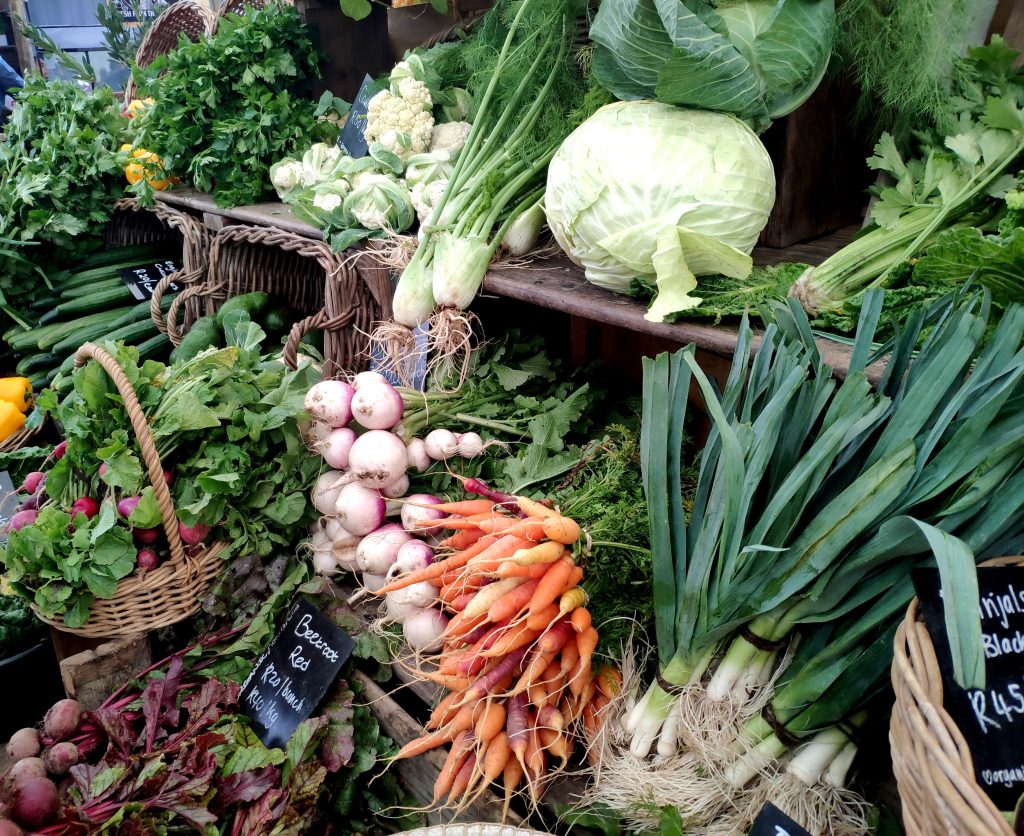 Organic foods are those that are grown without the use of synthetic chemicals like fertilisers and pesticides.
Although Kodaikanal's economy is primarily based on tourism, agriculture plays a vital role in the city's economy. The city earns a significant amount of money from agricultural products. The magnificent hill station with its paradisaical vistas has ideal weather for growing coffee, which is a key export item. The farms in Kodaikanal produce carrots, beans, avarakai (broad beans), chillies, bitter melons, peas, cardamom, garlic, custard apple, bananas, avocado, and the mysterious passion fruit while running on solar energy!
Behind The Scenes
Kodaikanal agriculture includes the cultivation of a variety of fruits and vegetables. Fruit orchards are well-known in Kodaikanal. Fruits such as pears, peaches, grapes, plums, and other berries are bountiful in the orchards of Kodaikanal. Kodaikanal is one of the state's top potato producers. The freshness and excellent quality of fruits and vegetables are highly in demand. 
The area also grows a variety of medicinal flowers such as Madonna, Datura, Dahlia, Lilly, and many others that are sold in marketplaces throughout the state. 
Techniques like irrigation, composting, vermiculture (composting with worms), Biodynamic preparations, planting calendars, Permaculture principles, and companion planting are practised to nurture these luscious top-quality vegetables. 
Benefits of Organic Food
Vegetables and fruits grown organically are safer than conventionally or chemically grown harvest, here's why:
Absence of Toxic Chemicals Leads to Better Overall Health
Better Tasting
GMO-Free
Environment Safe
Less Food-Borne Illnesses
Where to Buy Organic Vegetables in Kodaikanal
How to Identify Inorganic From Organic?
The first way to tell a difference between the two is by appearance. Organic vegetables and fruits are rarely identical and even the veggies from the same harvest come in unique shapes. They aren't as shiny as inorganic ones. Secondly, organic fruits contain more seeds and possess a stronger aroma. Also, organic foods have a shorter shelf life as compared to inorganic ones that may last up to weeks.
Cheese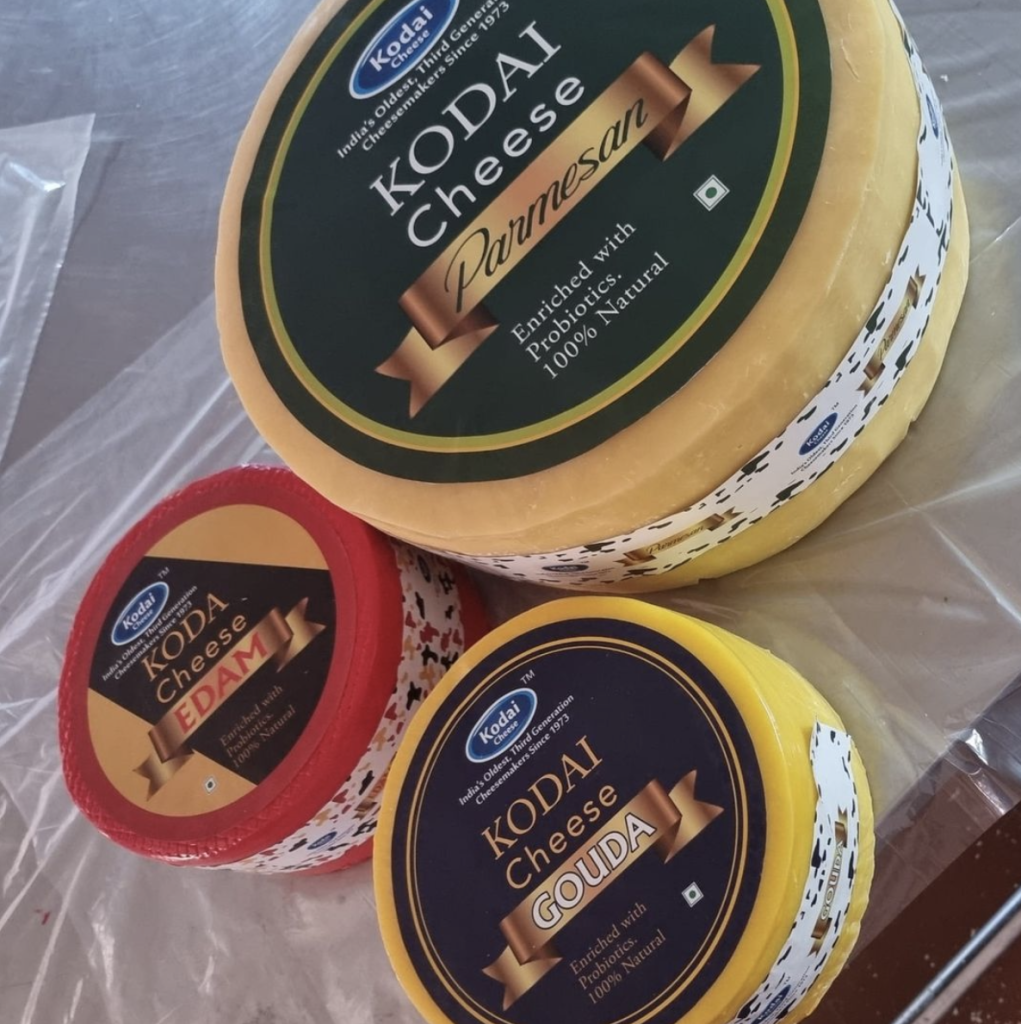 Just when you thought that you have experienced everything that Kodaikanal has to offer, a delightful surprise awaits you. Witness and taste Kodaikanal's handcrafted organic cheese, firsthand. There are only a few cheese factories in Kodaikanal and what makes their homemade cheese special is that no preservatives are used and most products have a shelf life of one month and yet they are sold out very quickly. 
Behind The Scenes
In earlier times, good quality cheese was only available through imports. Cheese production is becoming a cottage industry in Kodaikanal, Ooty, Puducherry, and other places. Outside of their countries of origin, the Feta, Gouda, Edam, Cheddar, Parmesan, Montasio, and Camembert they manufacture here are the most authentic.
Caroselle – The Gourmand's Cheese is the most popular and prominent cheese factory in  Kodaikanal. Caroselle cheese is used and sold in many 5 star hotels and niche/speciality stores in India. Patrizia Norelli-Bachelet founded the Aeon Centre of Cosmology in Kodaikanal, according to local legend. She encouraged and inspired Hanekke, and they founded Caroselle together.
The cheese's unique feature is that it is created from the milk of cross-bred Friesian-Holstein cows raised in the valley under their care. 
Uses & Benefits of Organic Cheese
Apart from being the highlight ingredient of some of your favourite dishes, organic cheese carries with it very many health benefits.
To make a cheese sauce, add to a simple cream sauce
To be sprinkled on gratinated delicacies or served with toast
Cheese is one of the best calcium sources
Cheese is an excellent protein source
Vitamin B12 is abundant in cheese
Where to Buy Cheese in Kodaikanal
How to Identify a Fake One From a Real One?
Processed cheese foodstuff comprises not only cheese, but also a slew of other components that aren't fermented or even dairy-derived, such as vegetable oils, additional salt, colouring, various emulsifiers, and even sugar. Fresh cheese should be freshly cut at a deli or wrapped in wax and formed into a wheel.