Kodaikanal is a hill station in Tamil Nadu, India, known for its natural beauty and pleasant climate. But there is more to this town than its scenic landscapes and cool weather. Kodaikanal has a rich and diverse culture reflected in its festivals and celebrations. These festivals showcase the town's history, traditions, and values and offer visitors a unique opportunity to experience the local way of life.
In this article, we will explore some of the significant festivals in Kodaikanal and how you can participate to get a glimpse of the town's cultural heritage.
Festivals in Kodaikanal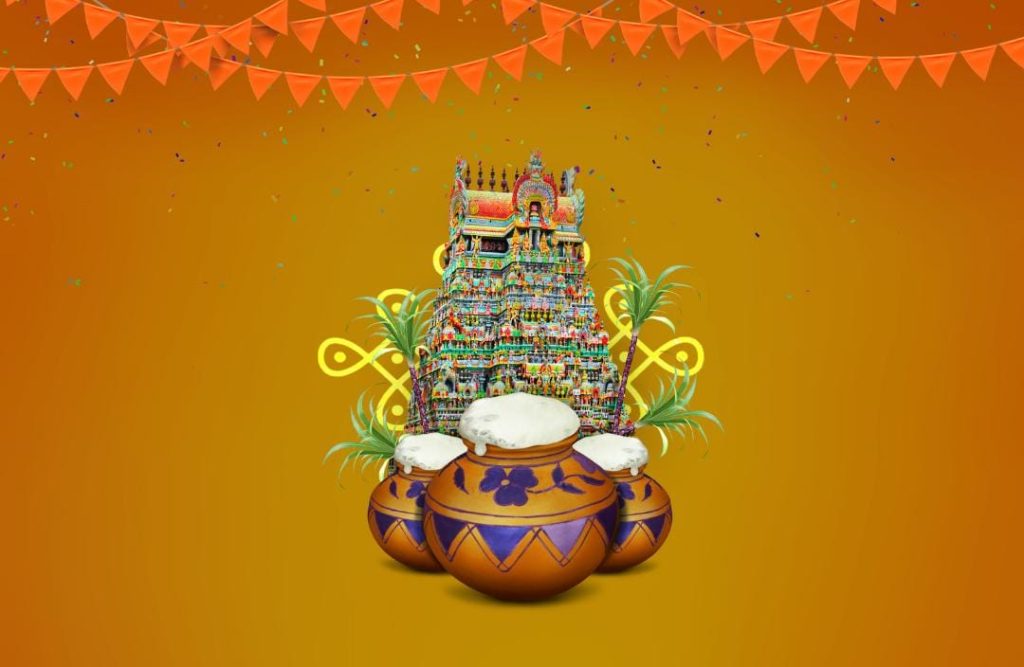 One of the reasons for kodaikanal's popularity is the variety of festivals celebrated here with great enthusiasm and joy. Here are some of the most famous festivals in Kodaikanal that you should not miss if you visit.
Pongal: This is the Tamil Nadu harvest festival celebrated in January. It is a four-day festival that marks the gratitude of the farmers to the Sun God, the Earth, and the cattle for a bountiful crop. People cook sweet rice called Pongal and offer it to the deities. They decorate their houses with colorful rangolis and exchange gifts with relatives and friends.
Flower Show: This spectacular event showcases the rich flora and fauna of Kodaikanal. It is held in May every year at Bryant Park, which is a botanical garden with more than 700 varieties of flowers and plants. The flower show attracts thousands of visitors who admire the beautiful arrangements of roses, orchids, lilies, carnations, and many more.
Summer Festival: This is a month-long celebration of various cultural events in May and June. The summer festival includes boat races, folk dances, music concerts, magic shows, dog shows, and more. The festival's highlight is the grand carnival parade featuring colorful floats, bands, and performers.
Kurinji Andavar Temple Festival: This religious festival celebrates Lord Muruga, also known as the God of Hills. The festival is held in August at the Kurinji Andavar Temple. It is famous for its kurinji flowers that bloom once in 12 years. The devotees offer prayers and flowers to the deity and enjoy the scenic views of the valley from the temple.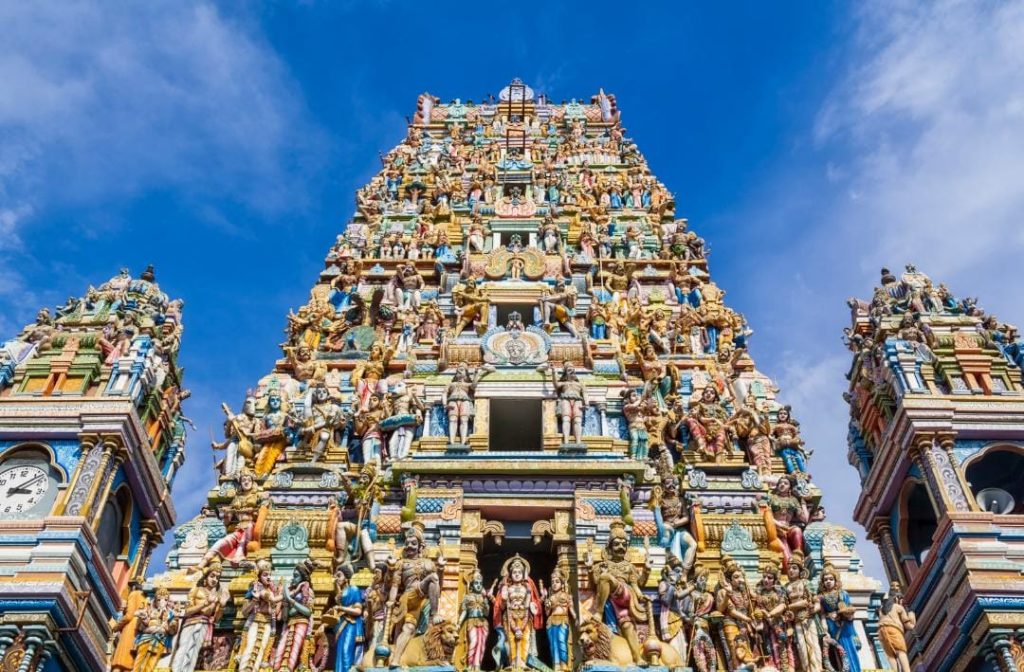 Local Customs and Tradition
Did you know that Kodaikanal also has a rich and diverse culture, with many festivals and traditions that reflect the history and heritage of the region? In this section, we will explore some of Kodaikanal's local customs and traditions and how the people celebrate them. Kodaikanal celebrates many festivals throughout the year, each with its significance and charm. Some of the significant festivals in Kodaikanal are: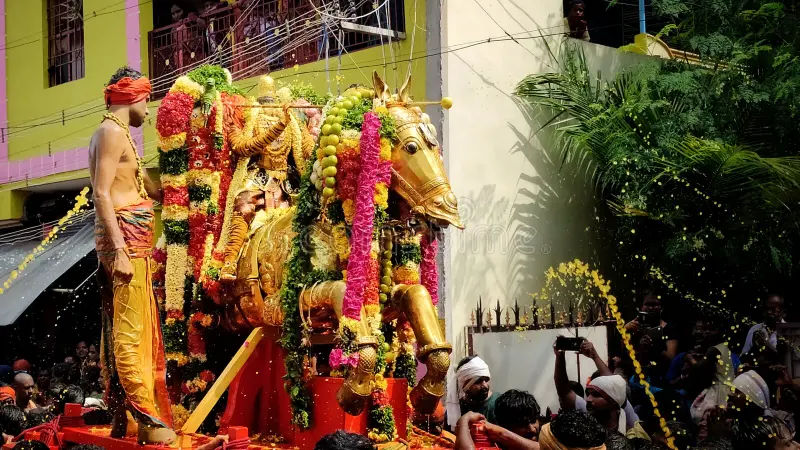 Tourist Fair: The tourist Fair is an annual event showcasing Kodaikanal's culture and handicrafts. It is held in January or February and attracts many visitors from near and far. The fair features stalls selling local products such as hand-woven fabrics, wooden crafts, pottery, jewelry, and homemade chocolates. The fair also organizes cultural programs such as dance, music, and drama performances by local artists.
Mother Salette Festival: Mother Salette Festival is a religious festival that honors the Virgin Mary, believed to have appeared to two children in La Salette, France, in 1846. The festival is celebrated on August 14th and 15th at the Mother Salette Church in Kodaikanal, built-in 1863. The festival involves a procession of the statue of Mother Salette around the town, followed by a mass and a feast.
Chithirai Festival: Chithirai Festival is a Hindu festival that celebrates the marriage of Lord Shiva and Goddess Parvati. It is celebrated in April or May, on the first day of the Tamil month of Chithirai. The festival involves a grand procession of the idols of Shiva and Parvati from the Kurinji Andavar Temple to the Lake Temple, where they are ceremoniously married. The festival also features cultural events such as folk dances, music, and drama.
Traditional Attire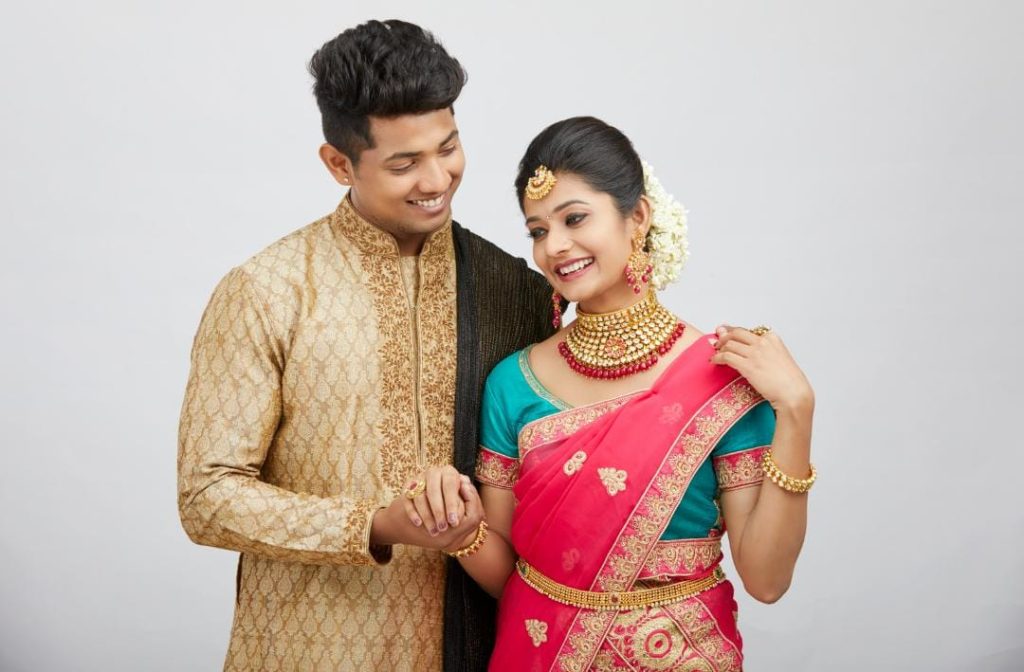 Saree: Saree is a long piece of cloth draped around the body in various styles. Women wear it with a blouse and a petticoat underneath. Sarees come in different fabrics, colors, and designs and are often embellished with embroidery or prints.
Dhoti: Dhoti is a long piece of cloth wrapped around the waist and legs in various ways. It is worn by men with a shirt or a kurta on top. Dhotis come in different colors and patterns and are often paired with shawls or turbans.
Salwar Kameez: Salwar Kameez is a two-piece outfit comprising a long tunic (kameez) and loose pants (salwar). Women wear it with a scarf (dupatta) around the neck or shoulders. Salwar Kameez comes in different fabrics, colors, and designs, often adorned with embroidery or sequins.
Kurta Pyjama: Kurta Pyjama is a two-piece outfit with a long shirt (kurta) and loose pants (pajama). It is worn by men with or without a jacket (Nehru) or a vest (waistcoat) on top. Kurta Pyjama comes in different fabrics, colors, and designs and is often decorated with buttons or pockets.
Local Rituals and Practices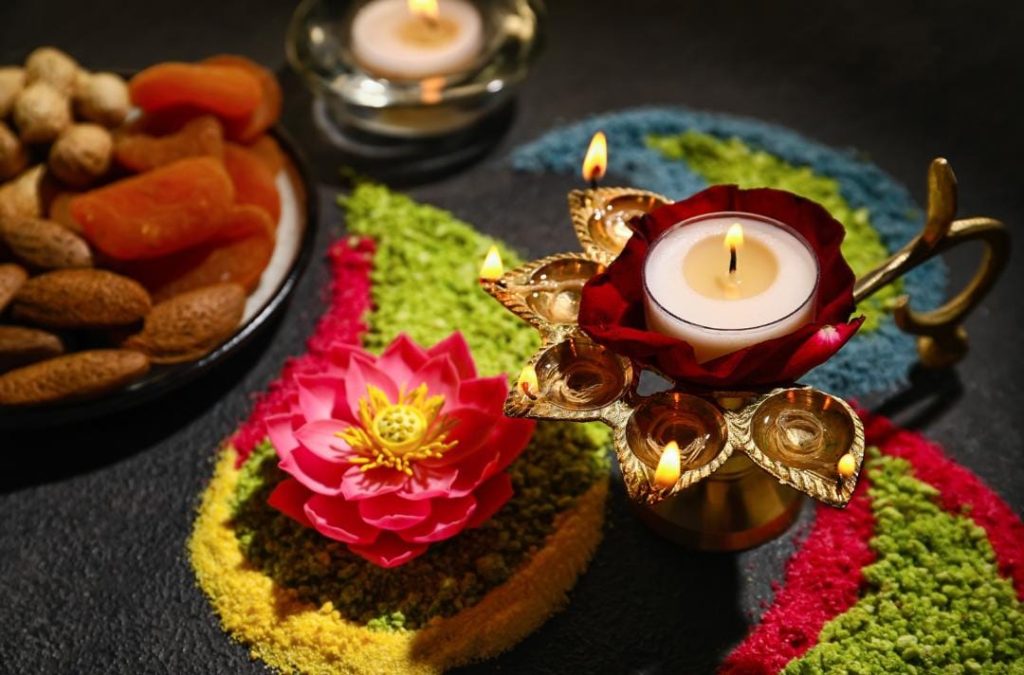 Kodaikanal has a rich heritage of local rituals and practices that the people follow for various purposes. Some of the everyday local habits and traditions are:
Puja: Puja is a form of worship that offers prayers, flowers, fruits, incense, lamps, and other items to a deity or a sacred object. Individuals or groups perform puja at home or temples daily or on special occasions such as festivals or birthdays.
Aarti: Aarti is a ritual that involves waving a plate with lamps or candles in front of a deity or a sacred object while singing hymns or songs. Aarti is performed as a part of puja or as an independent act of devotion at temples or homes.
Kolam: Kolam is an art form that involves drawing geometric patterns or designs on the floor using rice flour or colored powder. Kolam is done by women at the entrance of their houses or temples as a sign of welcome or auspiciousness.
Participating In The Festivals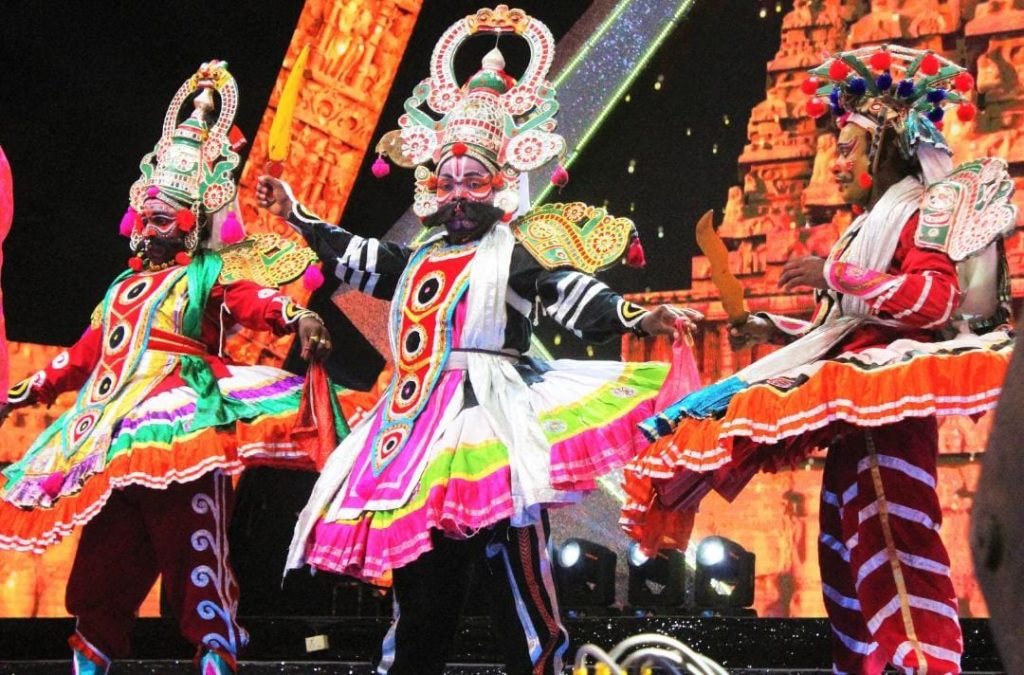 One of the best sources of information about the festivals of Kodaikanal is the Department of Tourism, Tamil Nadu website . Here you can find details about the dates, venues, activities, and attractions of various festivals, such as the Summer Festival, Pongal, Tea and Tourism Festival, and more.
What to Wear?
Depending on the season and the festival, you may need to dress accordingly. For example, suppose you attend the Summer Festival in May. In that case, you should wear light and comfortable clothes, as the temperature can get quite warm. You may also want to bring a hat, sunglasses, sunscreen, and water to stay hydrated. On the other hand, if you are visiting during Pongal in January, you may need to wear warmer clothes, as the nights can get chilly. You can also bring gifts or sweets to share with your hosts or friends during this harvest festival.
Some festivals may also have specific dress codes or requirements. For example, suppose you attend the Miladi Sherif festival at Kurinji Andavar Mosque in December. In that case, you may need to cover your head and shoulders as a sign of respect. Similarly, suppose you visit temples or shrines during festivals like Chithirai or Matyanjali. In that case, you may need to remove your shoes and avoid wearing leather items.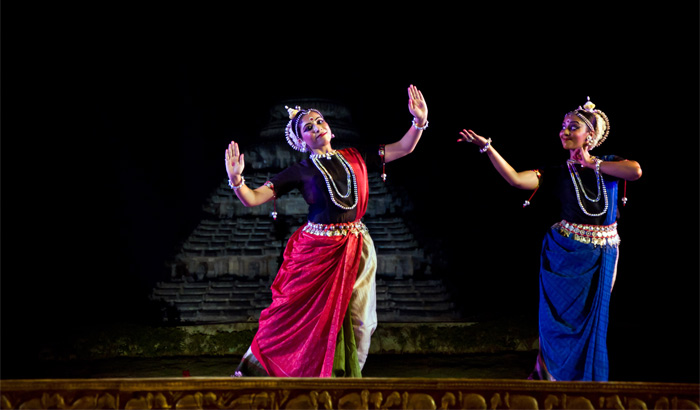 Whatever you wear, make sure it is modest and respectful of the local culture and traditions. Wear festive colors or accessories to blend in with the crowd and show enthusiasm.
Dos and don'ts for respecting local customs and traditions is one of the most important things to remember when participating in the festivals of Kodaikanal is to respect the local customs and traditions. Here are some dos and don'ts to keep in mind:
Ask for permission before taking photos or videos of people or places. Some people may not want their privacy invaded or their religious sentiments hurt.
Don't litter or damage any public property or natural resources. Kodaikanal is known for its scenic beauty and ecological diversity. You should help preserve it by correctly disposing of your waste and avoiding harmful activities.
Do follow the rules and regulations of the festival organizers and authorities. Some festivals may have restrictions on entry, timings, parking, etc. It will help if you abide by them for your safety and convenience.
Don't indulge in any illegal or immoral activities during the festivals. You should respect the law and order of the place and avoid any trouble or conflict with others.
Do enjoy yourself and have fun. Festivals are a great way to experience Kodaikanal's culture, cuisine, music, art, and history. It would help if you made the most of your visit by joining the celebrations, interacting with locals, trying new things, and creating memorable moments.
Participating in the festivals of Kodaikanal can be an enriching experience. By following these tips, you can ensure that you have a wonderful time while respecting the local culture and traditions.
Festivals and the Local Community
Festivals are special occasions that unite people and foster a sense of community. They are also crucial for preserving cultural heritage and celebrating diversity.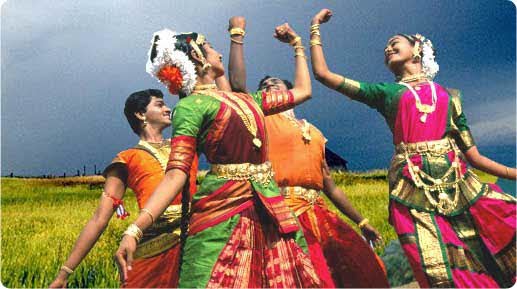 Kodaikanal, a charming town in Tamil Nadu, boasts a lively festival scene and a closely-knit local community. The festivals celebrated in Kodaikanal are vibrant and diverse, showcasing the region's rich cultural heritage. Whether it's the Pongal festival honoring the harvest season or the Tamil New Year celebrations, the town comes alive with joyous festivities. These events bring the community together, fostering a sense of unity and belonging. The Kodaikanal Summer Festival is a highlight, attracting tourists with its flower shows, cultural performances, and thrilling competitions.
The locals take immense pride in their customs and traditions, extending warm hospitality to visitors during these festivities. The festivals of Kodaikanal not only offer entertainment but also serve as a reflection of the town's cultural vibrancy and the close bonds within its local community.
Takeaway
Kodaikanal is a town that celebrates its culture with joy and enthusiasm. Festivals are an integral part of its identity and offer a unique opportunity for visitors to experience its rich and diverse heritage. Visitors can witness the local customs and traditions by attending festivals such as Pongal, Flower Show, Summer Festival, and Kurinji Andavar Temple Festival, taste the unique dishes and delicacies, and participate in cultural events.
Festivals also strengthen the bond between the people and the town, as they showcase the beauty and diversity of Kodaikanal's flora and fauna and preserve its historical and religious legacy. Therefore, visitors should take the chance to attend festivals and celebrations in Kodaikanal, as they will surely enrich their travel experience and create unforgettable memories.