Kodaikanal Or Ooty: Which Has More To Offer?
Both the hill stations, in the south Indian state of Tamil Nadu, have serene, lush green views. While Kodaikanal is rich in fauna with its abundance of forests, Ooty is known for its flora which includes tea plantations, natural parks, and gardens. These hill stations are located on the eastern end of the Western Ghats.
Ooty has a spring-like climate throughout the year. However, the time from October to June is considered to be the best time to travel here. Monsoon arrives usually by June. If you love the monsoon, you can head here during June as well.
Kodaikanal, on the other hand, is known as the "Gift of the Forest". The cool and misty weather offers a great backdrop while the view of green forests everywhere is a sight for sore eyes.
Both destinations comprise some tourist-worthy destinations and it ultimately depends on your interests, and what you would prefer. If you like adventure sports, boating, trekking, and cycling, Kodaikanal is a better choice for you than Ooty. However, if you are more of a peace lover and would love to explore different sorts of tea garden plantations, and museums, and enjoy the simple pleasures of nature, then head straight to Ooty.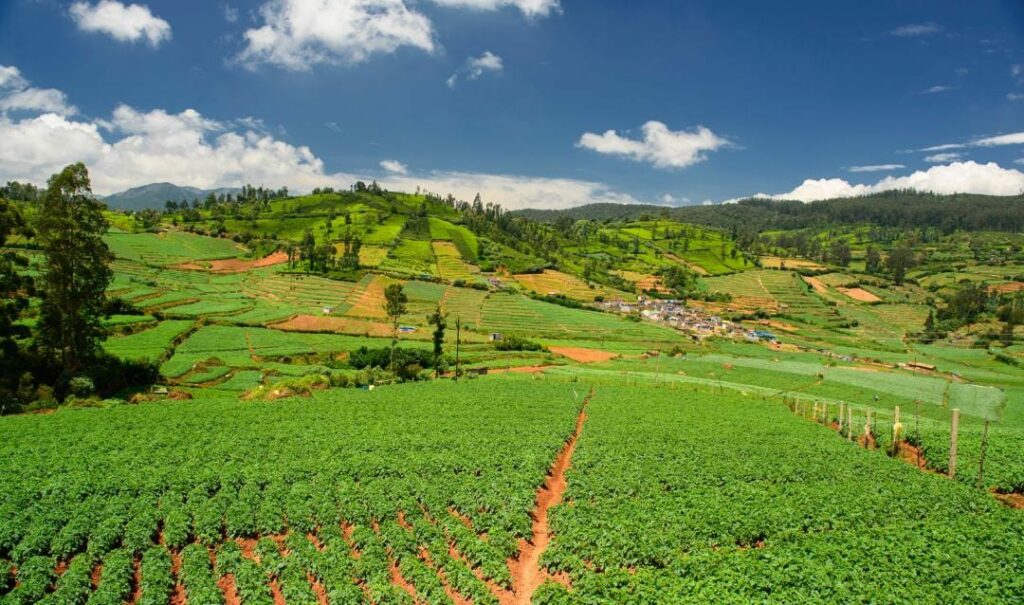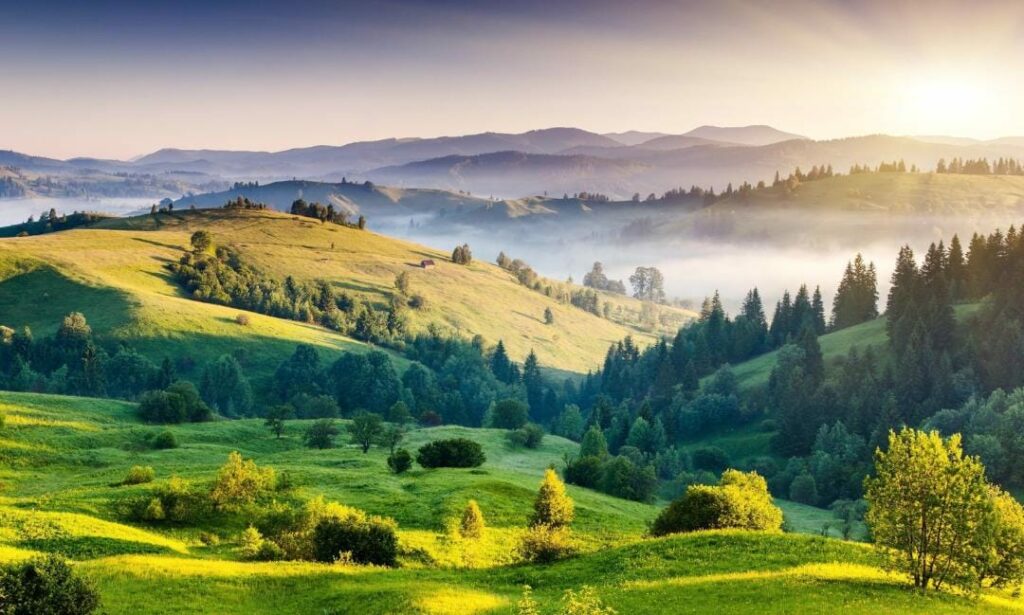 Ooty is preferred among couples for their honeymoon period mainly because of its higher altitude. Kodaikanal has fewer activities to offer. 
What's more is that while Ooty is located at 2400 meters above sea level, Kodaikanal is just below it with an elevation of 2133 meters. However, both the hill stations offer a scenic view from the hilltop of nature beautified with the greenery of flora and fauna.
Here are a few pointers to compare as to what will be a better destination for you.
OOTY- THE QUEEN OF HILL STATIONS
With its pleasant weather throughout the year, Ooty is famous for its tree plantations, vast areas covered with beautiful gardens, and lush green natural vegetation. The following is a list of things you could do in this famous tourist vacation spot.
NILGIRI MOUNTAIN TOY TRAIN– It is a lifetime experience of riding through the picturesque hills in a toy train with an exquisite view of the hills and the valley. It is a 46 km long journey from Mettupalayam to Ooty and has a great scenic view.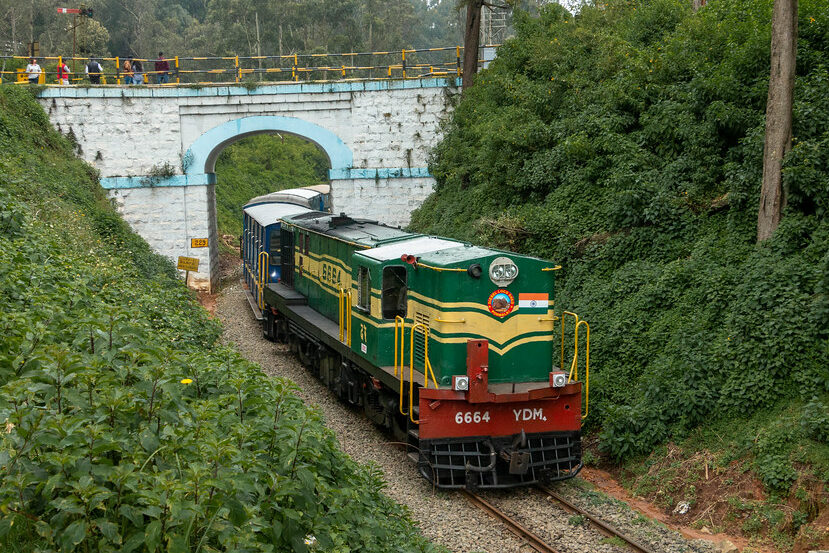 BOTANICAL GARDENS– To witness the variety of flora and fauna cultivated here, the gardens are an exciting part of Ooty.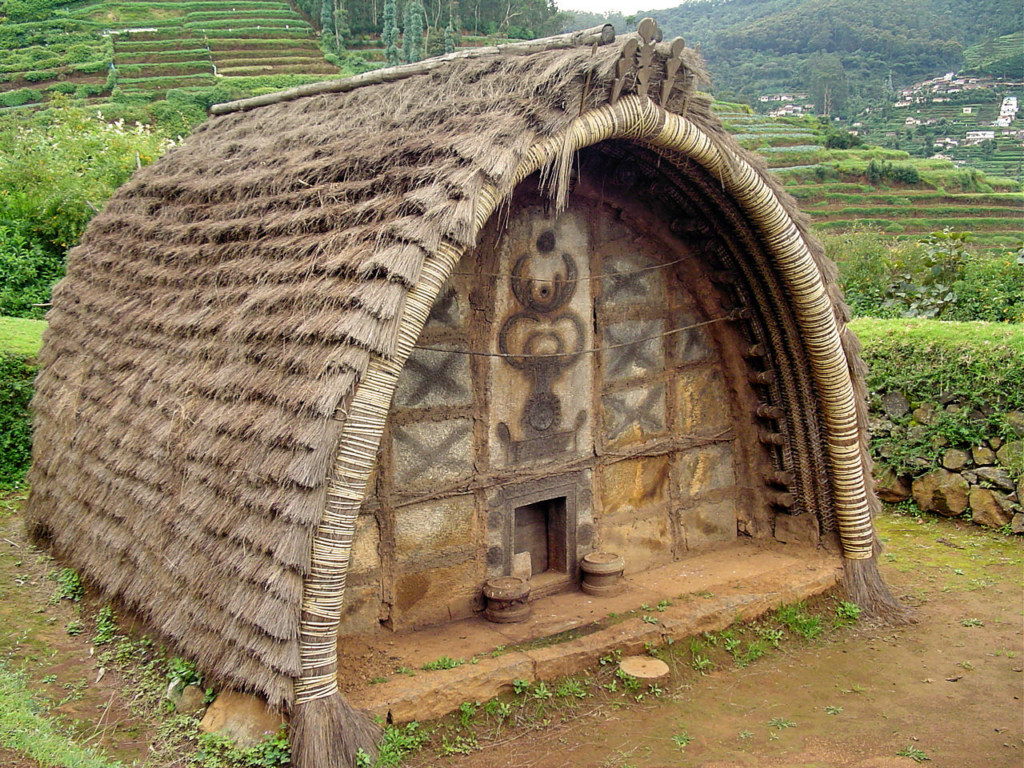 TODA HUTS– Todas are the tribal communities of Tamil Nadu that live in small huts. These huts are often exciting to see as how could a small hut like these house a whole family!
DODDABETTA PEAK– It is the highest point of the Nilgris and offers a great panoramic view of the hills. It is a popular site for trekking at an altitude of 8606 feet.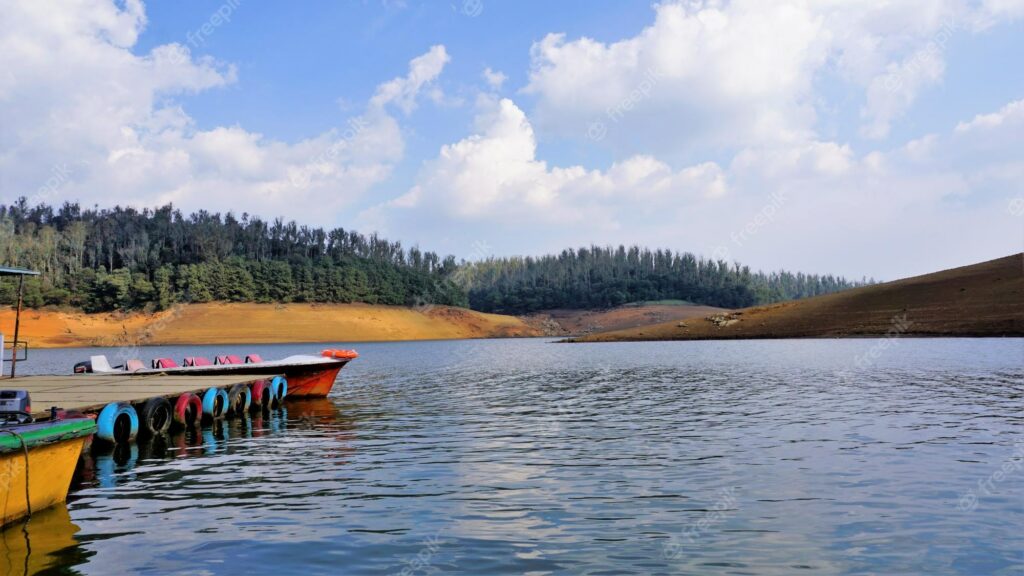 PYKARA– This region is known for the Pykara waterfall and the Pykara Lake. A waterfall in the middle of natural trees and bushes with wide-ranging, colorful flowers is a great spot for a holiday destination.
If a train ride through the vast plantations excites you, Ooty is just the place for you. A place with such wide ranges of flora is the right tourist destination with its amazing weather.
KODAIKANAL- THE GIFT OF THE FOREST
The period from June to September is the best to visit this place as the misty rains with the beautiful scenery offer just the right escape for anyone. The dominant varieties of fauna such as the big trees, eucalyptus, etc. are most famous here.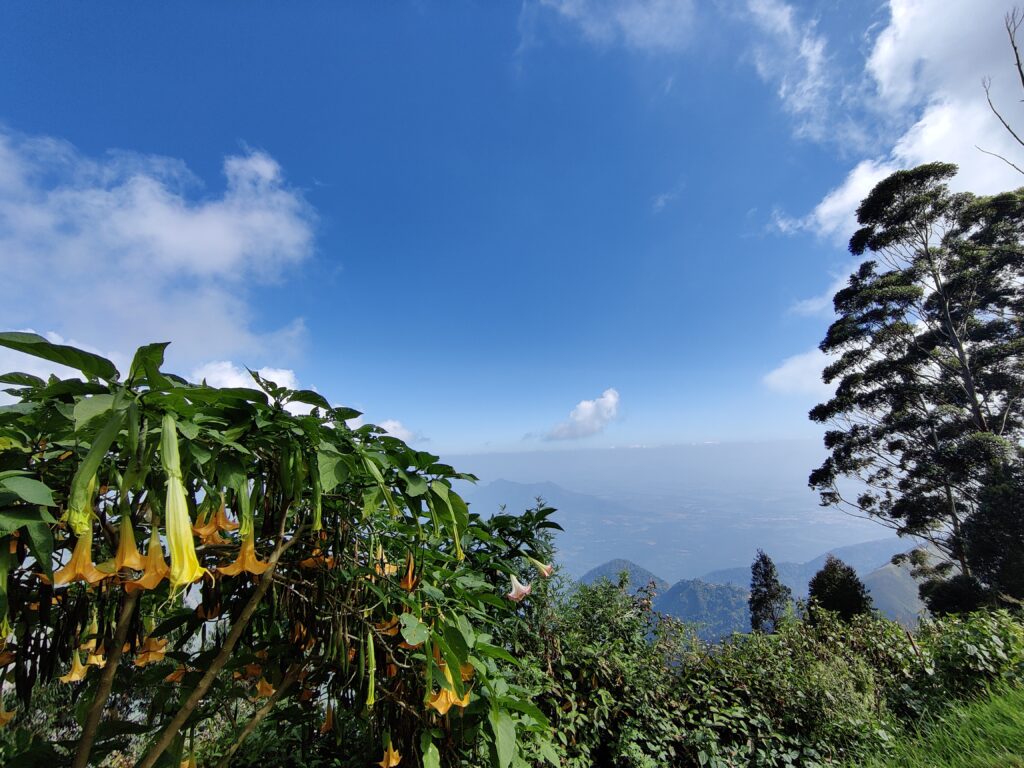 Kodaikanal tourism is known to offer its tourists a relaxing stay in the lap of nature with great spots to visit to save you from boredom. The below-mentioned are a few activities you can try out if you are in Kodaikanal.
NIGHT SAFARI– With breathtaking views of the Palani temple and Mango City, it provides you with a peek into the natural habitats of Kodaikanal such as wild boars, bison, and other animals. It is a once-in-a-lifetime experience but the safety factor should always be kept in mind.
KODAIKANAL BOAT RIDE– If you are a sucker for boat rides in the middle of the lake, surrounded by water and the exotic variety of plants and trees around you, this is a boat ride you should not miss.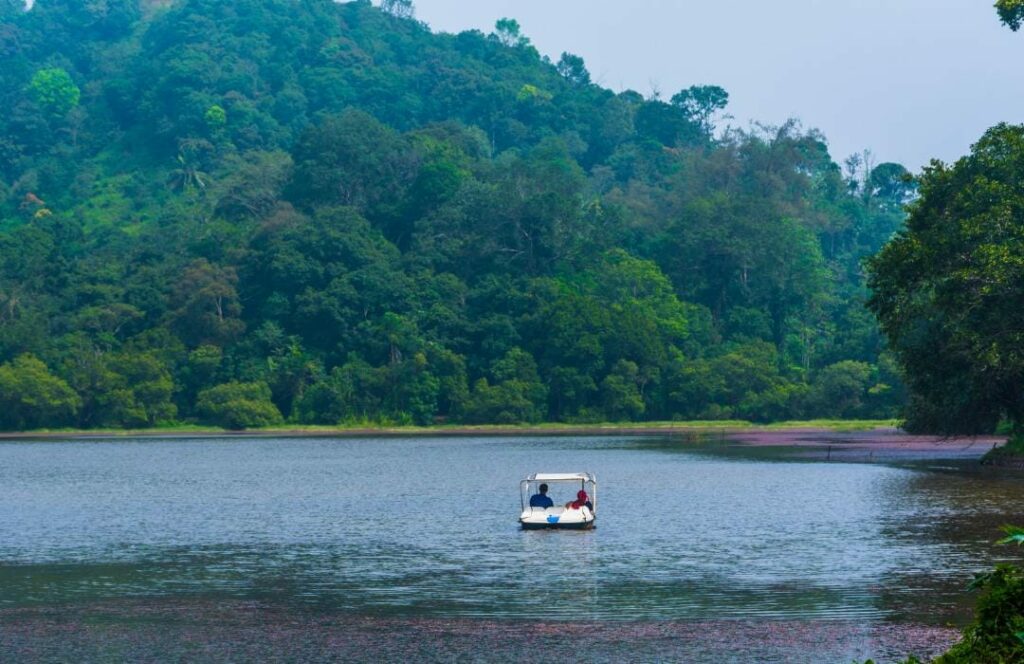 PILLARS OF NATURE– The best thing to do in Kodaikanal is hiking. You would not even realize how long you have been walking because the view here is to die for. A fun activity in the middle of forests with a hilltop view is just about the right thing for anyone to do.
GUNA CAVES– The most mesmerizing experience is going through these caves, citing any drawings that were made thousands of years ago and how all this still exists to date. What's more exciting is that these caves are framed by three pillars. You will get to see the very deep, stretched roots of trees.
BEAR SHOLA FALLS– It gets its name from the fact that bears used to come here to drink water from the waterfall. The best time to visit is during the monsoons to experience a breathtaking view while spending a relaxing day in the proximity of nature.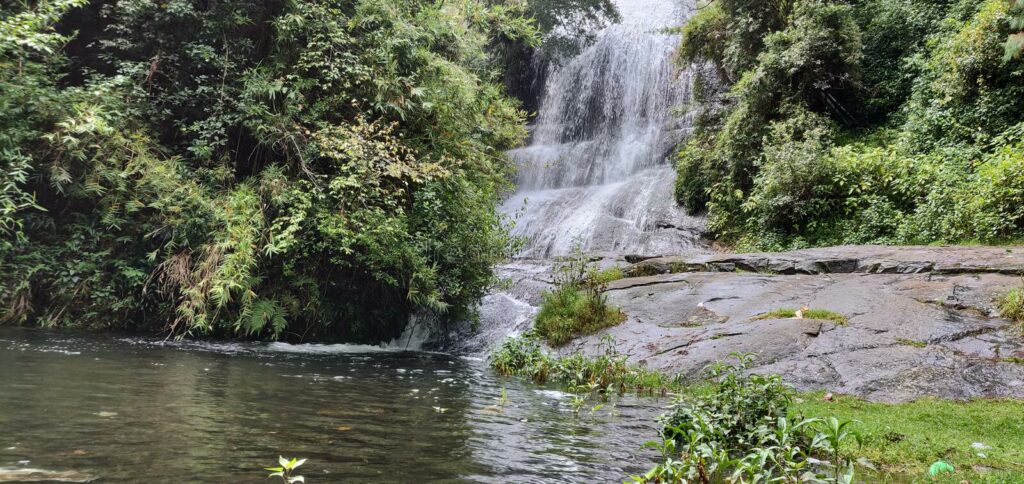 Thus, it can be said that Kodaikanal tourism offers a great vacation experience to its tourists with its laid-back yet exciting activities. If you are a nature lover and would love to explore some of these places, the Kodaikanal trip is a must for you. Be it boating, cycling, or trekking, you will find everything to your choice here.
choosing between Kodaikanal and Ooty can be a tough decision as both these hill stations offer a unique and enchanting experience to travelers. While Kodaikanal boasts of natural beauty, trekking trails, and serene lakes, Ooty offers a pleasant climate, lush tea gardens, and scenic train rides.
Both destinations offer a wide range of accommodation options, local cuisine, and unique experiences that will leave you spellbound. Whether you choose Kodaikanal or Ooty, you are sure to create lasting memories and experience the best of what the hill stations have to offer. So pack your bags, head to the hills, and get ready to be mesmerized by the beauty of these two stunning destinations.