Kodaikanal's Coffee Trail: Visiting Plantations and Tasting the Best Brews
Are you a coffee lover wanting to explore your favorite drink's origin and flavor? If yes, you should definitely visit Kodaikanal, a hill station in Tamil Nadu, India, famous for its coffee culture. Kodaikanal is home to some of the finest coffee plantations in the country, where you can witness the journey of coffee from bean to cup.
You can also taste the best brews in Kodaikanal's cafes, which offer a variety of coffee blends and preparations. In this blog post, I will share my experience following the coffee trail in Kodaikanal and give you some tips on planning your own.
Understanding Kodaikanal's Coffee Culture
Coffee was introduced to Kodaikanal by the British in the 19th century. Kodaikanal's coffee is known for its distinctive flavor and aroma, influenced by the high altitude, organic farming, and shade-grown techniques.
How Is It Grown?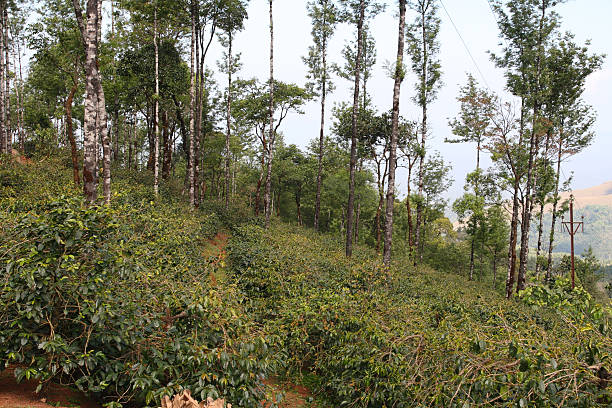 Kodaikanal's coffee is grown at about 2000 meters above sea level, giving it a mild and pleasant climate. The coffee plants are grown under the shade of trees, such as silver oak, jackfruit, and avocado, which protect them from direct sunlight and provide natural fertilizers. Coffee farmers employ organic farming techniques, including composting, mulching, and vermiculture, to improve soil quality and prevent pest and disease infestation. Coffee plants are typically hand-harvested during the months of December to March, specifically when the cherries reach their ripe and red state.
How Is It Processed?
Kodaikanal's coffee is processed using two methods: wet and dry. The wet method involves washing the cherries in water and removing the pulp and mucilage. The beans are then fermented in tanks for a few hours to develop their flavor and aroma. The beans are then dried in the sun or mechanical dryers until they reach the desired moisture level. The dry method involves drying the whole cherries in the sun for several weeks until they turn black and hard. The beans are then hulled to remove the skin and parchment. The beans are sorted by size, shape, color, and quality.
How Is It Enjoyable?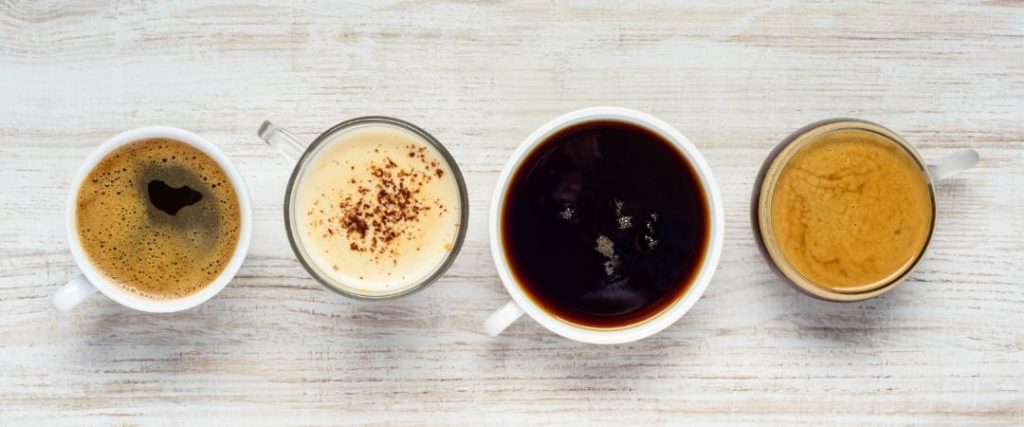 People from different walks of life enjoy Kodaikanal's coffee. Some prefer to drink it black, while others like to add milk and sugar. Some want to brew it in a traditional filter, while others use a French press or an espresso machine. Some like to sip it in the morning, while others enjoy it in the evening. Some like to pair it with snacks, such as biscuits or cakes, while others savor it on its own. No matter how you want your coffee, you will surely appreciate Kodaikanal's unique taste and aroma.
Kodaikanal's coffee culture is a fascinating blend of tradition and innovation. It reflects the diversity and harmony of the people and the environment. It is a source of pride and joy for the locals and a delight for the visitors.
Exploring Kodaikanal's Coffee Plantations
There are many coffee plantations in and around Kodaikanal, each with a unique charm and history. Here are some of the best ones to visit and what you can expect from them: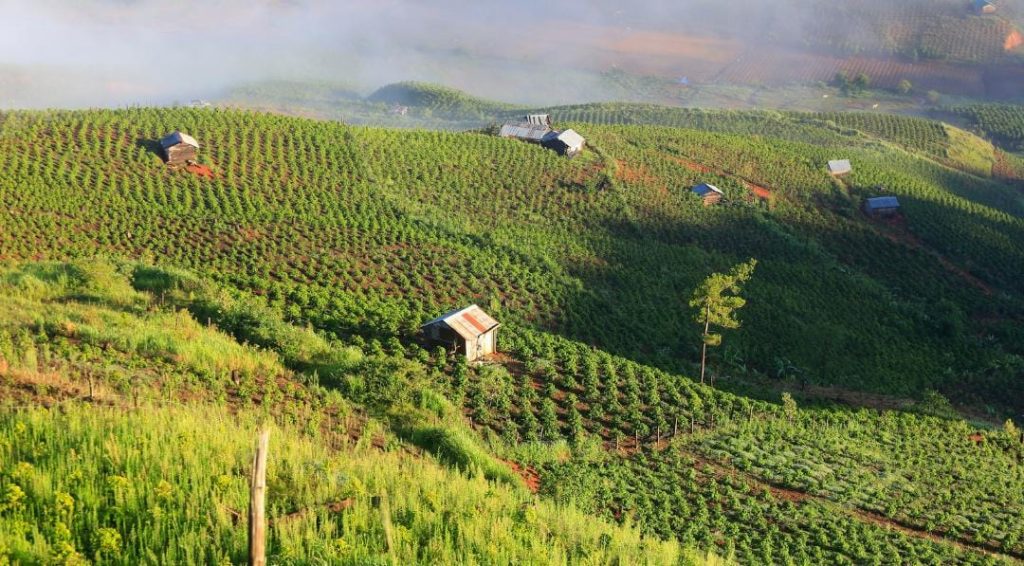 Poetree Coffee Estate: This is one of the oldest and largest coffee estates in Kodaikanal, dating back to 1890. It covers an area of 100 acres and produces organic Arabica and Robusta coffee beans. You can take a guided tour of the estate and learn about the history and process of coffee cultivation. You can also enjoy freshly brewed coffee at the cafe and buy some coffee products from the shop.
Cloud Mountain Bungalow: This is a heritage bungalow built by the British in 1930. It is surrounded by 50 acres of coffee plantation and offers a panoramic view of the valley. You can stay at the bungalow and experience the colonial charm and hospitality. You can also explore the plantation on foot or by bicycle and interact with the local farmers.
Thandikudi Coffee Estate: This family-run coffee estate has been operating since 1950. It is located in Thandikudi, a small village near Kodaikanal. It grows organic Arabica coffee beans and produces honey, pepper, cardamom, and vanilla. You can join the coffee picking activity and learn how to harvest and process the coffee beans. You can also taste the different varieties of coffee and honey in the tasting room.
Karuna Farm: This eco-friendly farm practices sustainable agriculture and permaculture. It is situated in a secluded valley near Kodaikanal. It has a variety of crops, including coffee, tea, fruits, vegetables, herbs, and spices. You can stay at one of the cottages or tents on the farm and enjoy the serene and scenic environment. You can also participate in various activities such as yoga, meditation, pottery, painting, and cooking.
Exploring Kodaikanal's coffee plantations is a wonderful way to experience the culture and nature of this hill station. You can learn about the different types of coffee and how they are grown and processed. You can also indulge in fun and relaxing activities to make your trip memorable.
Tasting The Best Brews In Kodaikanal
One of the reasons why Kodaikanal's coffee is so special is the quality of the beans. Kodaikanal is located in the Palani Hills, with rich soil and a cool climate ideal for growing coffee. The coffee plants are grown organically, without pesticides or chemical fertilizers. The beans are hand-picked and sun-dried, preserving their natural flavor and aroma. Some local coffee bean varieties are Arabica, Robusta, Peaberry, and Mysore Nuggets.
Another reason Kodaikanal's coffee is so amazing is the variety of the brews. You can find different methods of brewing coffee in Kodaikanal, such as drip, French press, espresso, and pour-over. Each technique brings out various aspects of the coffee's taste and aroma. You can also find different types of coffee preparations, such as black, milk, flavored, and iced. Some popular flavors are vanilla, hazelnut, caramel, and chocolate. You can also try some of the local specialties, such as cardamom coffee, ginger coffee, and masala coffee. If you are wondering where to taste the best brews in Kodaikanal, here are some of our recommendations:
Cloud Street Cafe: This cozy cafe is located near Kodai Lake and offers a stunning view of the hills. They serve freshly roasted and ground coffee from their plantation. You can choose from different blends and brews, such as Cloud Street Blend, French Roast, Espresso Blend, and Cold Brew. They also have delicious pastries and sandwiches to go with your coffee.
Altaf's Cafe: This charming cafe is on a cliff overlooking the valley. They serve organic coffee from their farm. You can enjoy their signature Altaf's Coffee, a strong and aromatic brew with milk and sugar. They also have other options like Cappuccino, Latte, Mocha, and Americano. They also have mouth-watering pizzas and burgers to satisfy your hunger.
Pot Luck Cafe: This friendly cafe is located in the heart of the town and has a lively atmosphere. They serve freshly brewed coffee from their roastery. Try their Potluck Special Coffee, a smooth and creamy brew with milk and honey. They also have other choices like Filter Coffee, Espresso, Macchiato, and Frappe. They also have scrumptious cakes and muffins to complement your coffee.
Kodaikanal is a paradise for coffee lovers. It has a unique coffee culture that reflects its natural beauty and diversity. If you visit Kodaikanal, taste some of the best brews that will make your experience memorable.
Tips For Planning a Coffee Trail In Kodaikanal
The best time to visit Kodaikanal for a coffee trail is between October and March when the weather is cool and dry and the coffee harvest is in full swing. You can witness the different stages of coffee production, from picking to processing to roasting, and learn about the history and varieties of coffee grown in this region.
1. Recommended Duration Of Stay
You should stay for at least three days to make the most of your coffee trail in Kodaikanal. This will give you enough time to explore the different coffee plantations and cafes and enjoy the other attractions and activities that Kodaikanal offers.
2.Transportation Options
The easiest way to reach Kodaikanal is by flying to Madurai or Coimbatore and then hiring a taxi or a bus to reach the hill station. Once you are in Kodaikanal, you can rent a bike or a car or use public transportation, like autos and buses, to get around the town and visit the coffee plantations.
3. Selecting The Right Coffee Plantation And Cafe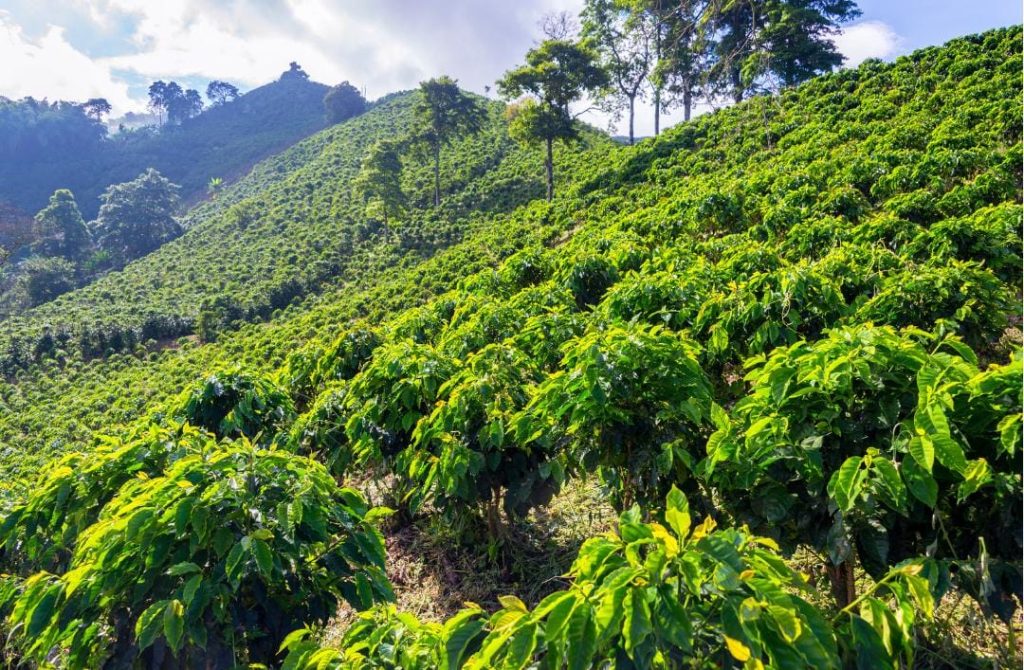 There are many coffee plantations and cafes in Kodaikanal, each with charm and specialty. To choose the right ones for your coffee trail, research online or ask the locals for recommendations. Some of the factors that you should consider are:
The location and accessibility of the plantation or cafe
The type and quality of coffee grown or served
The availability of guided tours or workshops
The ambiance and service of the plantation or cafe
The reviews and ratings of previous visitors
4. Make The Most Of The Coffee Trail Experience
To make the most of your coffee trail experience in Kodaikanal, you should:
Try different types of coffee, such as filter coffee, espresso, cappuccino, and latte, and learn about their differences and preferences.
Ask questions, interact with the plantation owners, workers, and baristas, and learn about their stories and passion for coffee.
Buy local coffee products, such as beans, powder, and chocolates, as souvenirs or gifts for your friends and family.
Share pictures and videos of your coffee trail experience on social media or blogs.
Enjoy the other attractions and activities Kodaikanal offers, such as boating on Kodai Lake, trekking to Dolphin's Nose, and visiting Bryant Park.
A coffee trail in Kodaikanal is a great way to explore this beautiful hill station and indulge in your love for coffee.
Takeaway
The best way to enjoy the coffee trail experience is to be curious and open-minded. Learn as much as you can about the coffee culture and history of Kodaikanal, and appreciate the efforts and passion of the people involved. Taste different kinds of coffee and discover your favorite ones. And most importantly, have fun and relax!