The Mystery Behind Kurinji Flowers of Nilgiri Forest
"The most beautiful in the world is, of course, the world itself." –Wallace Stevens
Flowers are the embodiment of nature's divine beauty and the Western Ghats are home to a breathtaking array of unique flora and fauna. One such bewildering flower is the Kurinji Flower of Nilgiri Forest in the lap of Western Ghats hills. These jewel-toned flowers that envelope the lush green hills by the end of the monsoon season are a sight for sore eyes. Curiously enough, the gorgeous carpet of blue flowers laid by them is where the 'Nilgiri hills' got their name from. So, what's the mystery? The mystery is that it takes 12 years for Kurinji flowers to blossom and it's not until 2030 that you get to witness their beauty again! 
Once in a Blue Moon
What leads to this unusual phenomenon, you ask? Well, the pollination period of flowers varies from one species to another. Some plants, such as the Kurinji flowers have a much longer pollination period because it allows them to escape the threat of predators and climate change. This, in botany, is known as 'survival mechanism'. 
Interestingly, they've only bloomed 15 times and the first time they were spotted was in 1838. They last bloomed in 2018, exactly after 12 years in Eravikulam National Park in Kerala, a sight to behold indeed. 
To take a trip down memory lane, the last time Kurinji flowers bloomed, it was when Childish Gambino's 'This is America' went viral, Meghan Markle and Prince Harry's wedding took the world by storm and everyone was binging Crazy Rich Asians. Major nostalgia, right? 
Absence Makes the Heart Grow Fonder
So, when will Kurinji flowers blossom again? When can you experience this magical view next? The Kurinji flowers are expected to paint the hills blue again in 2030, which is the next flowering season in Munnar, their home. They bloom between mid-July & October. A must-see natural spectacle will be visible in areas on the slopes of Kodaikanal till September. If you missed seeing these lovely blossoms in 2018, don't fret, you only need to wait 8 more years!
Fun Fact – The indigenous tribe in the area considers the blooming of these blue blossoms to be extremely important. They correlate the number of blooming Kurinji flowers to their age. So every time the Kurinji's bloom, the people add 12 years to their age. 
A Big Blue Beautiful Family
These bright blue bell-shaped shrubs belong to the Acanthaceae family of flowers and the scientific name imparted to this species is Strobilanthes Kunthiana. Thanks to the contributions of Christian Gottfried Daniel Nees von Esenbeck, he's responsible for assigning the Kurinji flowers their genus, Strobilanthes. Plants, such as Neelakurinji, which bloom at long intervals are called Plietesials.
They're exclusive to the tropical shola grasslands of South India and 46 out of 250 species of the Strobilanthes genus are found in India. While the majority of plants bloom in the twelfth year of the cycle, there is some flowering in the years before and following the main bloom. 
Land of Milk & Honey
The sweet nectar collected from Kurinji flowers and turned into honey by the hardworking bees is so precious that it's equivalent to 'Liquid Gold' for the indigenous Paliyan tribe. It can be preserved for almost 15 years and the honey from these flowers is sweeter, has higher nutritional value and medicinal benefits.
It's no secret that India is a hub of rich shrubs that offer countless health benefits and are recognised by Ayurveda for their medicinal properties. The Kurinji flower is a wonderful flower and a reservoir of pharmacological properties. They're known to possess antioxidants, antibacterial and anti-inflammatory properties. 
The head of the botany department at St. Thomas College in Kerala, Jomy Augustine explains how an imbalance in the ecology of the Western Ghats could possibly threaten the survival and future of the Kurinji flowers and other Strobilanthes flower species. 
In the artful town of Munnar, their natural habitat, the kurinji flowers can be sighted basking in all their glory. The purple pleasantness stretches from one end of the hill to as far as the eye can see. This ephemeral yet exquisite event is a marvel to tourists and residents alike. 
If you can't seem to get enough of the Kurinji Flowers, we have another stimulating destination for the nature-loving traveler in you.
Kodaikanal Forests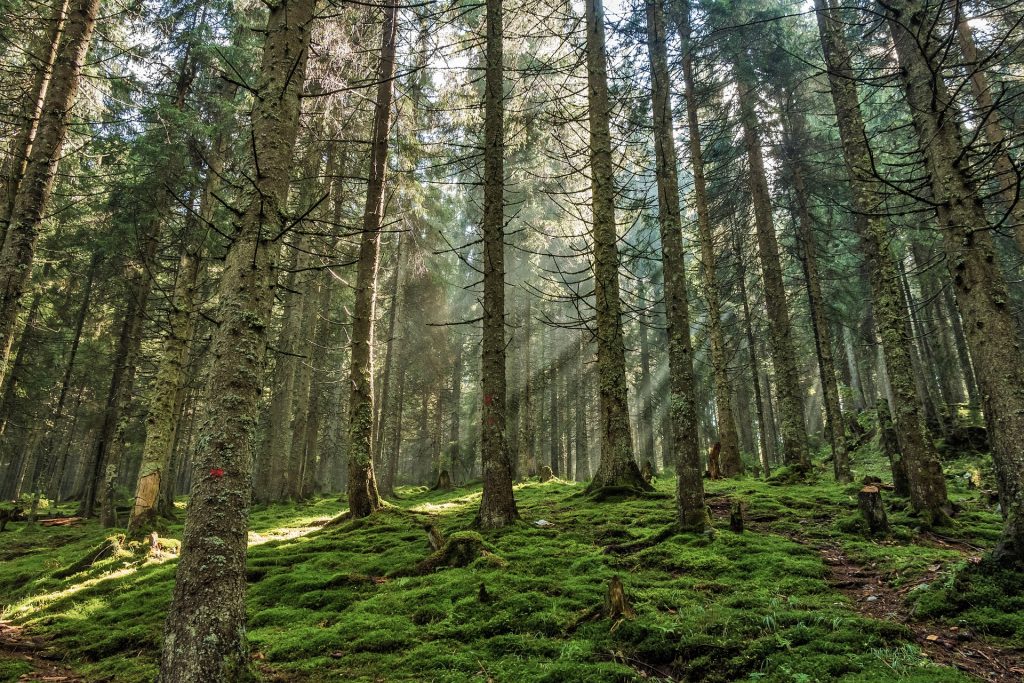 Even if you're not a tree aficionado, the greenery and fresh air of the Kodaikanal forests will rejuvenate you like no other. Known as 'the princess of hill stations', this sea of greenery is located in the Dindigul district of Tamil Nadu and has a long history as a retreat and tourist attraction. With the woodlands appearing gloomy with dried cones and leaves, the sight of abundant pine trees welcoming you into their world is nothing short of nature's prodigy. The forests are bordered by the foliage of hallucinogenic mushrooms known as 'magic mushrooms'.
The peaceful ambience, being surrounded by trees has made it one of the most sought after travel destinations. So if you're desperate for a break from the daily hassles and need a breather, a Kodaikanal getaway is what you need!
All Work and No Play Makes Everyone Dull
Apart from being a serenity pool, this forest is also a land of adventure, offering a lot of opportunities for exploration from dusk till dawn. The marvelous landscape is a jackpot for every photographer. The tall, dense trees with sunlight peeking through the branches create a deeply captivating view. Not to mention, long walks are heavenly in a setting like this. Apart from this, movie shootings also keep taking place from time to time, so on a lucky day, you might even spot a Bollywood star! To add the cherry on top, you can also participate in the exhilarating camping experience here and make memories for life.
The Elephant in the Room
The Kodaikanal forests are one of the most fun and educational sites in South India for animal enthusiasts. They are not only environmentally ancient habitats with a diverse range of animals, but they also serve as key wildlife corridors for Bison, Elephants, and Tahr. 
Even though some animals are becoming extinct, such as the black panther, gigantic Malabar squirrels, and civet cats, Kodaikanal still possesses an abundance of fauna. Flying squirrels can be seen soaring from one tree to another, spreading out like square frying pans. Now that's a sight you don't wanna miss!
The spooky, ascending call of the Nilgiri langur, a black monkey indigenous to the Western Ghats, may be heard near the Berijam lake.
In the Heart of Wilderness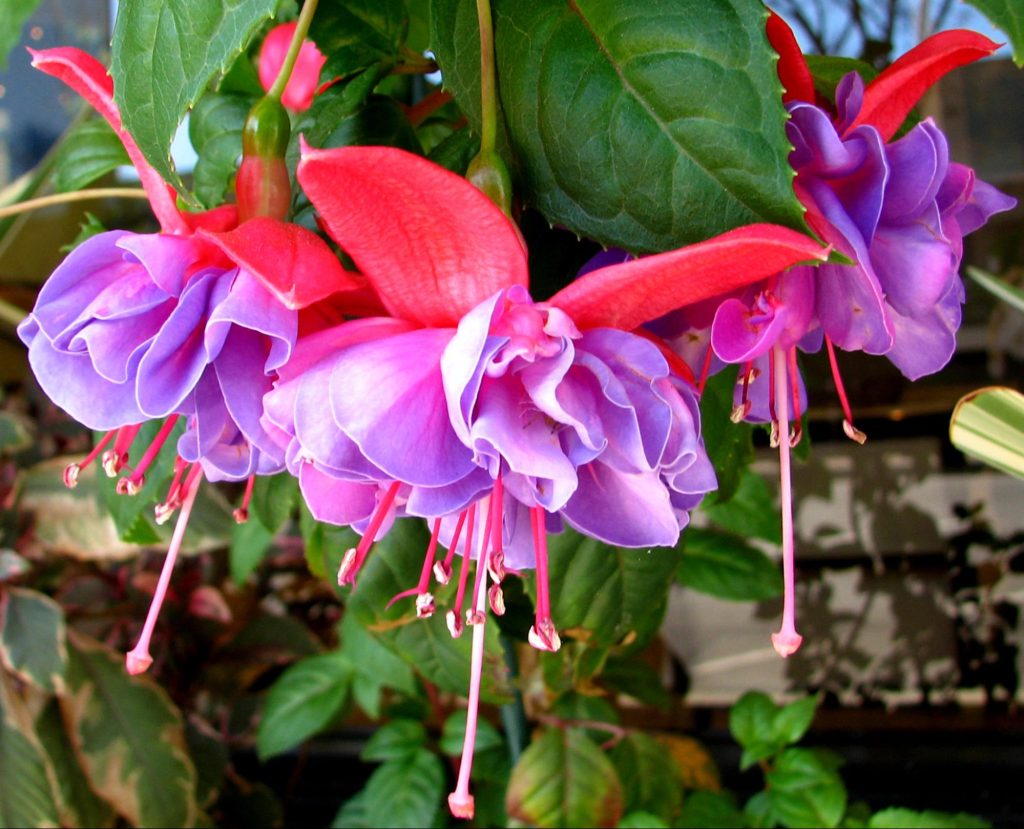 Kodaikanal is a tourist hotspot known for its scenic vistas of towering hills and sloping valleys filled with flowing rivers and cascading waterfalls. Seasonal blooms decorate the landscape, adding color and fragrance. By now you know that the Kurinji flowers are one of the biggest sensations of the Kodaikanal forests. Some other famed flora, found in Kodaikanal are:
Begonia Rex
Fuchsia
Chrysanthemum
Hybrid Rose
Peruvian Lily
Himalayan Cherry
In Kodaikanal, the Tamil Nadu Agricultural University is working hard to develop flora, particularly medicinal flora.
The Explorer's Spirit
This majestic forest, which is located 7000 meters above sea level is known for its incomparable beauty. It's no surprise that visitors come from all over the world to enjoy its stunning scenery. Kodaikanal can be visited at any time of year, although the winter months of October to March are the best as it is the peak season. The temperature during these months ranges from 8 degrees to 28 degrees celsius, and from 13 to 34 degrees during the summer months.
Something to keep in mind is that accommodations during summer months are steeper and tourist traffic is lower during Monsoons as it is a period that carries a lot of uncertainties. Winter is the most popular season for tourism in Kodaikanal and is flooded with tourists from all over the world who come to enjoy the unsurpassed beauty of this place. 
Whether your plan is to travel for recreation, leisure, education or exploration, the Kodaikanal forests and their breathtaking Kurinji flowers will put a restless mind at ease and fulfill all your travel dreams. Due to extensive tourism, the Neelakurinjis are on the brink of endangerment. To prevent this natural beauty from becoming extinct, the government established the Kurinjimala Sanctuary in the Idukki villages of Vattavada and Kottakamboor. As a good Samaritan, it's in your hands to practice responsible tourism to preserve this wondrous planet and its creations. Make sure that these glorious travel destinations are a part of your itinerary for an unforgettable trip!