Green Valley in Kodaikanal: A Paradise of India
"Without Valleys You Can't Appreciate the Mountain Tops"

– Jackie Trottman
Apart from popular attractions such as beaches, oceans, untamed nature and Ayurveda, South India is abundant with slope stations and hills with hypnotising beauty. One such place of interest is The Green Valley Kodaikanal, which is located at a minimal distance of 5 km from Kodai Lake & Bryant Park. Kodaikanal captivates visitors to a vast extent due to its consistent splendour and displays of beautiful lakes and verdant valleys.
About Green Valley Kodaikanal
Also known as Green Valley View Kodaikanal, the slopes offer tourists a magnificent glimpse of the Vagai Dam, plains, valleys and hills floating amidst a sea of white fluffy clouds. The Green Valley in Kodaikanal famously acquired the name Suicide Point because the perilous valley is dense and deep with a 5000 feet drop.
Eventually, as the enchanting scenery gained more adoration and lead to a hike in tourism, the name of the valley was changed from Suicide Point to Green Valley by the government. One can visit this valley at any time of the year. There's no entry fee for sightseeing here.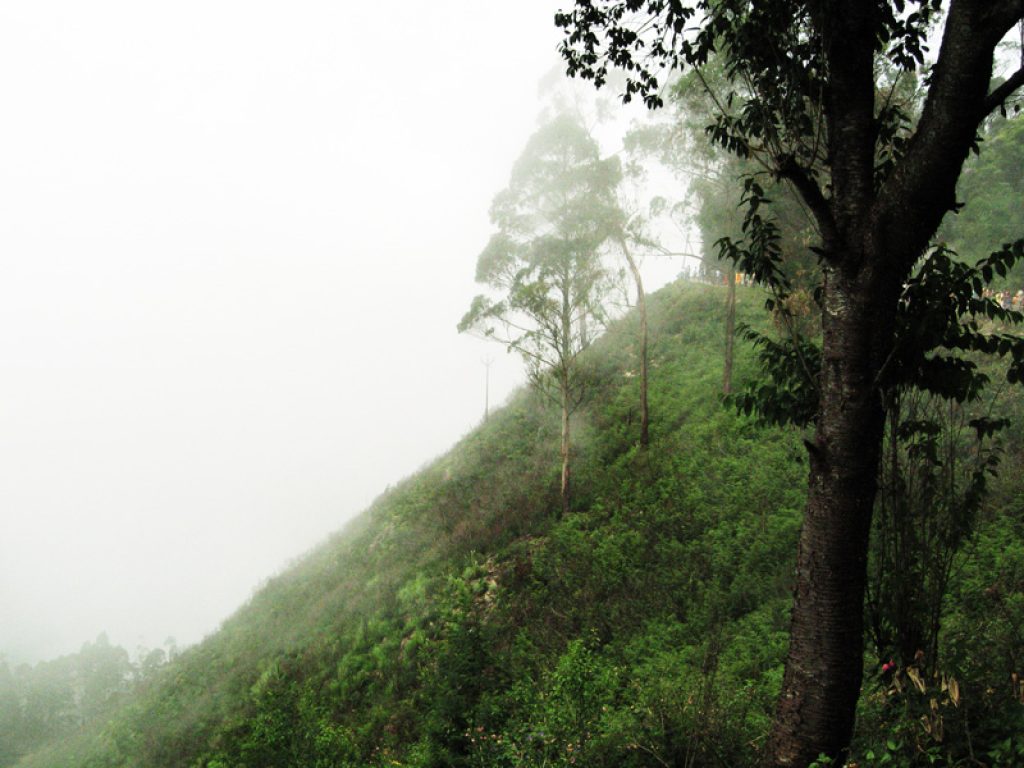 Timing for Green Valley Kodaikanal
The mesmerizing valley is open all time for visitors but the suggested time to visit is 10 AM to 3 PM for making the best out of the mystical view that this valley offers. Early mornings and late evenings are heavily misty and hence you might miss out on capturing the hill's real beauty. On a lucky and less cloudy day, one can spot the Vagai Dam from the top; a truly surreal landscape.
The Monkeys of Green Valley
Other than its breathtaking scenery, the place is also home to countless monkeys that can be spotted jumping from one end to another all the time. For the safety of the tourists, it is advised to not carry food items in hand as the monkeys tend to be aggressive and might snatch away your belongings. Avoid feeding them as well.
How to Reach Green Valley Kodaikanal
Madurai is its nearest airport and for railways, Coimbatore Jn is the closest. 
After arriving at the Kodaikanal bus stand, you can easily take a taxi, bus or autorickshaw to the valley. It's only 5.5 km far away from the bus stand. Correspondingly, you can also directly head to the green valley if you've already been exploring other nearby areas like Bryant Park or Kodai Lake.
Entertainment in Green Valley Kodaikanal
Shopping
Make your journey more enjoyable by experiencing the joy of shopping while you're on the way to Green Valley. The path to Green Valley in Kodaikanal is laden with small shops that sell pocket-friendly items. Some items worth purchasing are clothes, ornaments, pieces of jewellery, homemade chocolates and souvenirs. Some shops that you might find appealing are:
Horse Riding
Horse riding and Bicycling are popular activities here in Kodaikanal. You can revel in the fun of horse riding for 5 to 10 mins at the price of Rs 50 to 100. Animal lovers are bound to have a blissful time riding the horse with the cool breeze blowing, offering a movie-like experience.
The best part about Green Valley Kodaikanal is that it has something for everyone. This Golf club has almost 100 years of history behind it and is another famous attraction in Kodaikanal. The Kodaikanal Golf Club has an 18-hole, par-71 course. It is a perfect place for golfers since it is surrounded by spectacular beauty and good weather, which adds to the excitement of the game. Pambarpuram Village is home to the Kodaikanal Golf Club. It is well connected by road, and automobiles and auto rickshaws can take you here. 
Pillar Rocks
These are made up of three massive granite formations that rise 400 feet above the earth. From its various vantage points, they tower over the plains of Kodaikanal, providing a stunning perspective of the surrounding natural loveliness.
Rock climbers, trekkers, hikers, mountain climbers, and even families and friends looking for an adventure-filled vacation in Kodaikanal seek out the Pillar Rocks.
Gourmet Eateries Near Green Valley Kodaikanal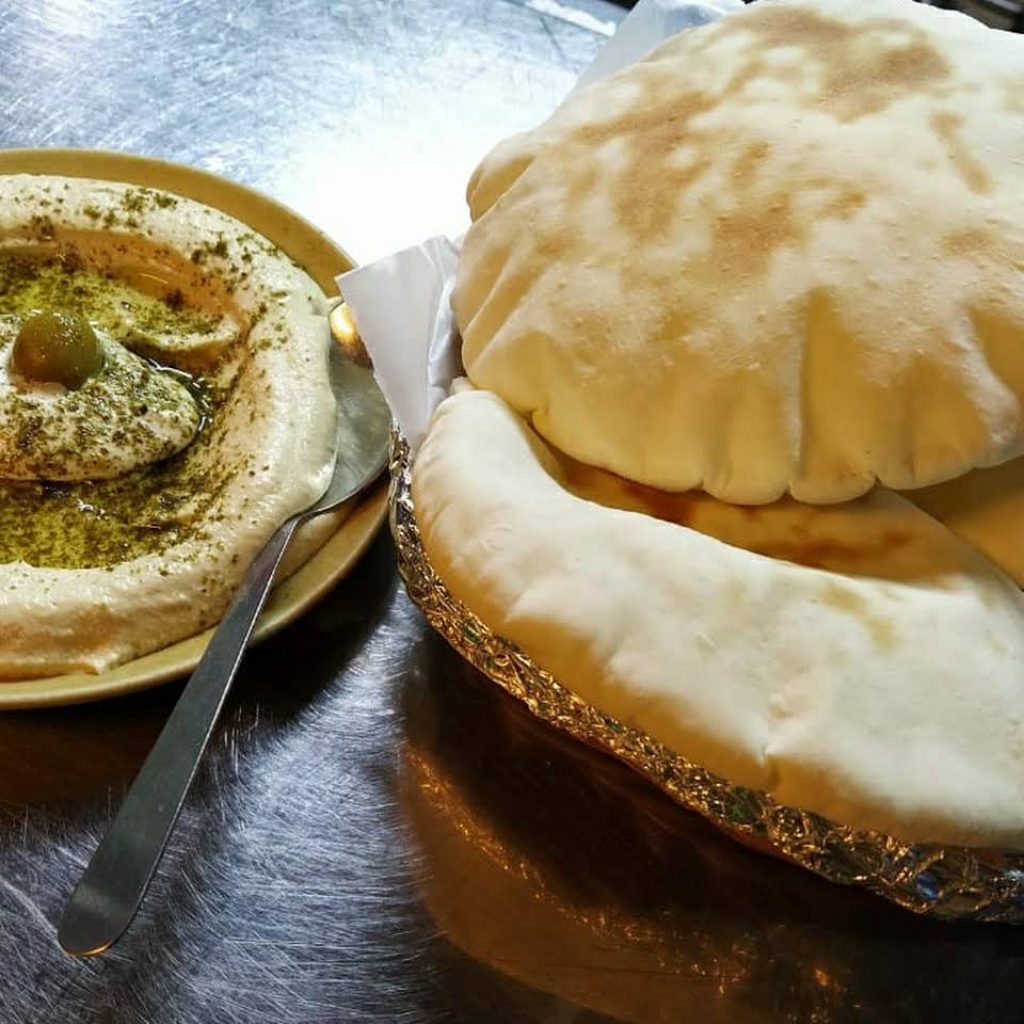 Green Valley Viewpoint is as much of a food lover's paradise as it is a nature lover's. There are numerous high-rated cafes and restaurants here and all of them are located within the range of 5 km from the valley. We've combined a list of restaurants so you can pick the one that satisfies all your food cravings right after relishing the beauty of the valley. 
Altaf's cafe – Located at a distance of 1.2km from the Green Valley, this cafe specialises in Lebanese, Mediterranean, Middle Eastern and Israeli Cuisine.
Cloud Street – Devour a scrumptious meal at this restaurant which has over 400 reviews and serves Italian, European and International food.
Orchard Restaurant by Hotel Kodai International – Ranking number 8 on the list of best restaurants in Kodaikanal, this restaurant is located 3.9km away from Green valley and is popular for its impeccable service and multi-cuisine speciality.
The Royal Tibet – When in Kodaikanal and you're craving Tibetan food, this isthe place to go. The Royal Tibet's momos are adored by the people so make sure you give it a whirl when you're around.
Shola Cafe – An affordable yet delicious option, this cafe has a stellar rating of 4.5 stars on tripadvisor.in and offers Italian to Indian cuisine along with Vegan options.  
Nearby Hotels

Kodaikanal has an impressive collection of sumptuous hotels that will guarantee you a memorable stay, hence adding the cherry on the cake. Below we've curated a listicle that mentions some of the best places to stay in Kodaikanal that are also in proximity of other tourist attractions along with Green Valley in Kodaikanal. Note that the price is excluding taxes.
Location: Milhaven Hill Top Road, Kodaikanal
Check in & Check out: 12:00 p.m.
Price/night: Rs 5141
Distance from Green Valley: Next to it
Lofty Meadow is an excellent choice for visitors looking for a villa in Kodaikanal. The property has a superb location advantage and enables simple and quick access to the city's major transit hubs. Kodaikanal Bus Stand is a major bus stop near the villa (6.3 km). Lofty Meadows is one of the most popular budget hotels in Kodaikanal among visitors.
Location: Golf Club Road Pambarpuram Kodaikanal
Check in & Check out: 10:00 a.m. and 9:00 a.m., respectively.
Price/night: Rs 5722
Distance from Green Valley: 1.1 km
Holiday Home Resort is one of the most popular three-star hotels in Kodaikanal among visitors. Good service quality, a great property, clean rooms, a wonderful stay experience, and a pleasant location are just a few of the resort's highly praised features. It has a rating of 4.2 out of 5 stars (587 reviews).
Location: #22, La Providence, St. Marys Road, Kodaikanal
Check-in & Check out: 1:00 p.m. & 11:00 a.m., respectively
Price/night: Rs 14450
Distance from Green Valley: 2.7 km
Complimentary Bonfire, Luxury and Super Luxury Suites, Mountain View, Fine Dining plus Bistro and 6 Cuisines make The Tamara Kodai one of the best 5-star hotels in Kodaikanal. For the families planning an extravagant stay in Kodaikanal, this hotel ticks all the boxes.
Other Places To Visit Near Green Valley View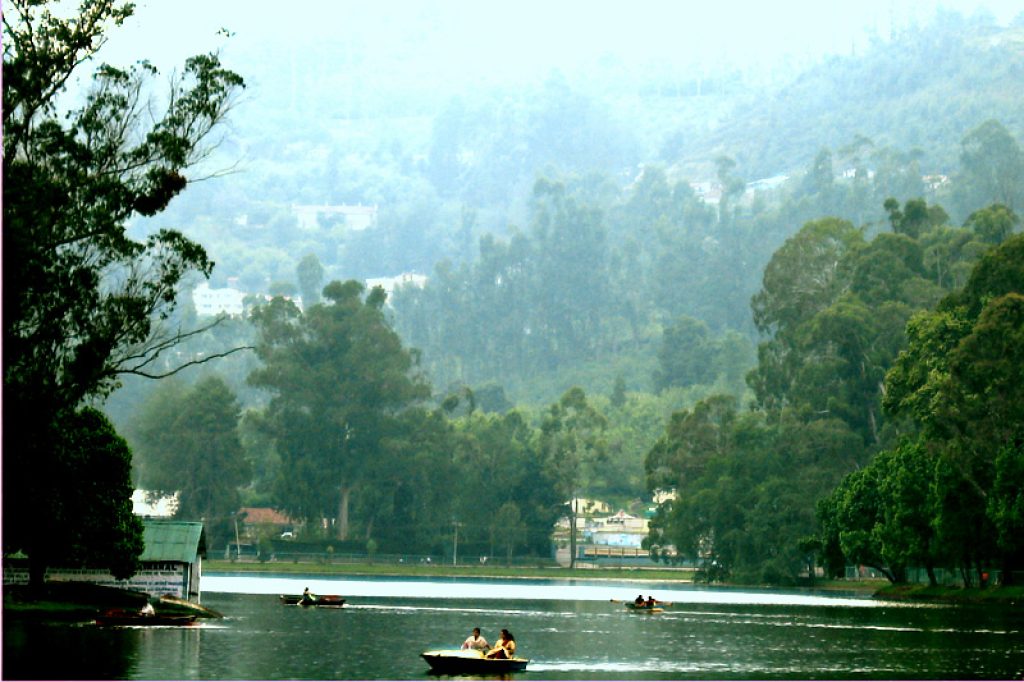 The Upper Lake View
The Upper Lake View offers an exhilarating view of the star-shaped Kodai Lake ideal for photography. Sir Vere Henry Levinge developed the man-made lake at Kodaikanal in 1863. The stunning location's panoramic perspective offers guests a stunning view of the Kodaikanal Water and allows for a striking contrast between the lake and the gloomy green of the surrounding hills.
Chettiar Park
Chettiar is a small park run by the Kodaikanal Township that offers visitors a peaceful and relaxing environment. The park has also been a popular setting for commercial filming, adding to its appeal. The park was established on a hillside and is one of the most fascinating parks because of the exotic flora it possesses. It is 3 kilometers from the Kodaikanal bus station.
Kurinji Andavar Murugan Temple
Lord Muruga, often known as the "God of the Hill," is honoured at this temple. The Kurinji flower, which blooms once every 12 years atop the hill, is also linked to the temple. Kurinji Andavar Temple is worth a visit for non-religious visitors as well. In addition, the Palani and Vaigai dams may be seen from this shrine.
The Green Valley in Kodaikanal is a dream come true for anyone who has ever fantasized about floating amongst white cottony clouds. From Golfing to Horse Riding, this place has all means to keep you captivated in its beauty. The Green Valley is abundant with delicious food spots and a mini-market. With affordable to high-end hotels located near all the major tourist spots, it's a complete package waiting for you to get, set and explore!