A trekkers delight, Kodaikanal has some exquisite locations to offer to both the professional trekkers and the novice ones. Trekking routes with varying difficulty levels are present and a tourist can select the route according to the fitness, time factor and one's trekking ability.
Kodaikanal, 2,000 meters above sea level, the town centers around man-made, star-shaped Kodaikanal Lake, bordered by evergreen forest.
In this trip we will be able to get acquainted with the beauty of La Salette church, 500 Years Old Tree, Lion Cove, Dolphin Nose, Eco Point, and Mountain Beauty are other popular tourist attractions in Kodaikanal Trekking.
Itinerary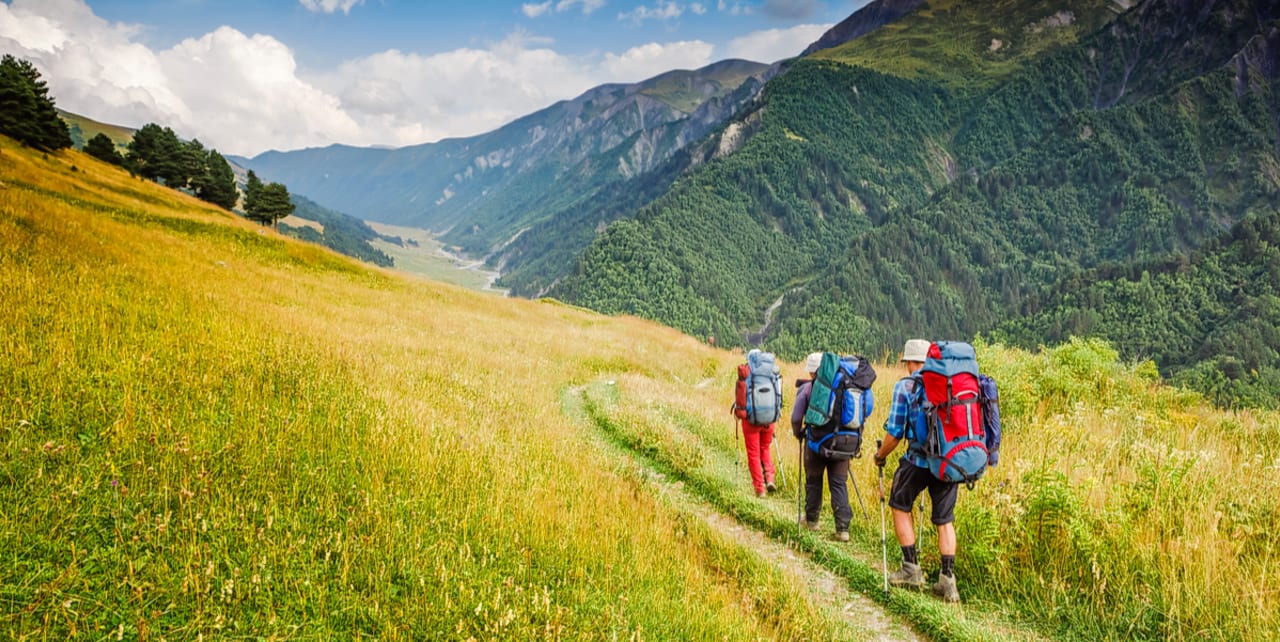 La Salette Curch
The Mother Salette church is one of the oldest churches, about 133 years old. The statue of Our Lady of La Salette is present inside this exquisite church giving the pilgrims its blessings with a serene poise
500 Years Old Tree
There is a jamun tree located in a garden in Shola Road near Kodaikanal Lake. This gnarled tree is more than 500 years old and it is arguably the oldest tree of kodai region.
Vattakanal Falls
Surrounded by trees, hills and lush greenery all around, this attraction makes up for a perfect place to observe the wonder that is nature and all its elements closely.
Lion Cave
Lion cave is located at a distance of 100 meters from Shola falls. This cave is very simple. Locals used to say that in the distant past lion used to saty here.
Dolphin's Nose
The Dolphin's Nose viewpoint in Kodaikanal is based on a flat, protruding piece of rock that is shaped like a dolphin's nose. This forms a visible cliff at the height of 6,600 feet, where you can experience Kodaikanal at its best – plunging valleys, rugged terrain, clear skies, and the splendor of green.
Mountain Beauty
Mountain Beauty is a must go place in kodaikanal, you will have a thrilling experience at this place. You have to walk down the mountain which is not tough, but walking up will be a very tiring job.
Echo Point
One of the popular tourist attractions in Kodaikanal. A trek over tree-covered mountains leads to this lookout point, with its panoramas & echo effect. As the name suggest it is a location where the sounds echo from the bottom of the hill.
Shopping Point
Kodaikanal is not abundant in market places or shops, but the few that are present are a real catch. Being a hill station, the place is rich in tree species like Eucalyptus hence it is famous for products of oils and balms that indeed smell good- including pain balms, medicinal oils, neem oils, etc.
Kodai Lake Or City Drop
Kodaikanal Lake, also known as Kodai Lake is a manmade lake located in the Kodaikanal city in Dindigul district in Tamil Nadu, India. Sir Vere Henry Levinge, the then Collector of Madurai, was instrumental in creating the lake in 1863, amidst the Kodaikanal town which was developed by the British and early missionaries from USA.
What's included
Training, Photos and Videos
Site transfers
Car on Arrival
Accommodations
Drop out on Kodaikanal city
Not Included
Flights
Insurance
Additional Services
Feedbacks
A really spectacular view of low hanging clouds suspended on the mountains giving an impression of just floating, drifting dreamily down to the green terrace. There is a very nice tea/juice shop at the view point for a little rest & from there its a 10 minute descent to the Dolphins Nose.
Travel guide
Prepare for an adventure in this stunning destination with our travel guide.
All information in this article is just for demo purposes of Pambar Waterfalls in Kodaikanal – Everything You Need to Know. Check our Blog about Coakers Walk in Kodaikanal – Complete Guide, Images, Timings & More
More About Kodaikanal
Hidden Gems of Kodaikanal
Embark on a journey of a lifetime with Kodaikanal Tours and Guides – your one-stop-shop for all things Kodaikanal!"
Scenic Beauty of kodaikanal
Our Kodaikanal guides are locals who know the city like the back of their hand, ensuring you get the most authentic experience possible.
Night Rides – Kodaikanal
Kodaikanal – Village Eco Tour
Valley & Park Tour
Vattakanal Tour – With Trekking